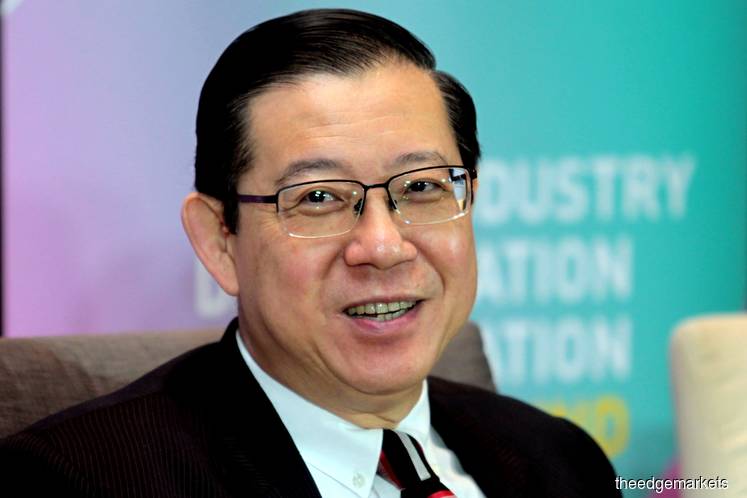 KUALA LUMPUR (Nov 21): A special Employees Provident Fund (EPF) account will be set up for eligible individuals to receive incentives under the [email protected] initiative, Finance Minister Lim Guan Eng said today.
Lim said the special EPF account allows for flexible fund withdrawal. Lim, who was delivering his speech at the EPF's International Social Well-Being Conference 2019 here today, said the nationwide [email protected] or #MalaysiaKerja programme will start in the second quarter of 2020.
"Basically, the wage and hiring incentives under [email protected] will be credited directly into the individual's EPF accounts, offsetting the statutory contributions by employers and employees.
"Any excess amount of the wage incentive will be credited into a special account created by the EPF that allows for flexible withdrawal, any amount, whenever needed.
"This mechanism will allow the participants to save for their retirement and at the same time, the higher disposable income will enable them to support their daily needs," Lim said.
The [email protected] programme is a stimulus package with an allocation of RM6.5 billion for the next five years to create up to 350,000 jobs. The scheme was unveiled at the tabling of Malaysia's Budget 2020 in October 2019.
The four components of the initiative target specific groups. The [email protected] component focuses on employment for fresh graduates while [email protected] aims to increase technical and vocational education and training participation among youths.
Meanwhile, the [email protected] component aims to attract talent among qualified women while [email protected] is intended to promote dangerous, dirty and difficult, or 3D, jobs to Malaysians.
Related story:
EPF: [email protected] incentives a 'win-win' for employees, employers