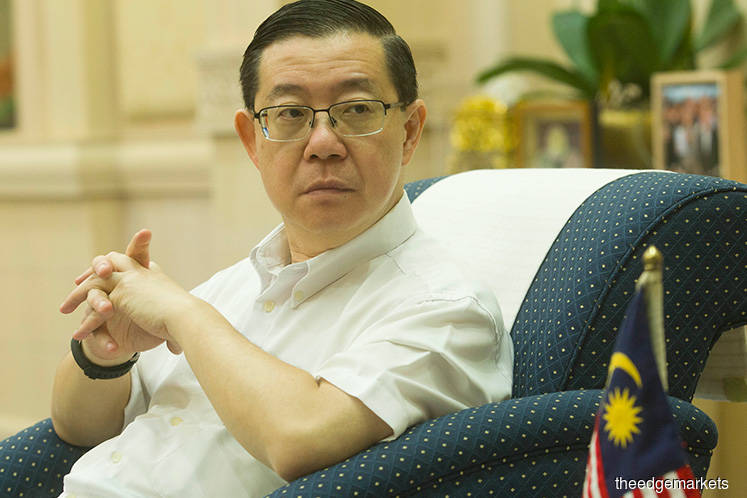 KUALA LUMPUR (Dec 21): Finance Minister Lim Guan Eng said Goldman Sachs should pay US$7.5 billion (about RM31.34 billion) in reparations to Malaysia over Goldman Sachs'  business with 1Malaysia Development Bhd (1MDB), Financial Times (FT) reported today.
FT quoted Lim as saying Goldman should return US$6.5 billion, which is the sum of three 1MDB bonds arranged by Goldman in 2012 and 2013. Lim said the bonds' proceeds "were not used for national development but was siphoned out".
He said Goldman should return another US$1 billion to cover US$600 million in fees paid to Goldman. He said the fees were excessive and the bond coupons were "higher than the market rate".
FT reported that the three 10-year bonds carried coupons ranging from 4.4% to 5.99%.
"We are not only looking at just the (bond) fees and issuance (volumes). We are looking for a much larger sum," Lim said.
He said reparations from Goldman should at the very least be more than US$1.8 billion, the sum Goldman told investors it had set aside to face potential losses related to 1MDB legal proceedings. He said this is in addition to the money Goldman had previously earmarked for such matters.
"Their figure is US$1.8 billion. Ours is US$7.5 billion," he said.
FT quoted Goldman as saying in response to Lim's statement: "The 1MDB bond offerings were meant to raise money to benefit Malaysia; instead, a huge portion of those funds were stolen for the benefit of members of the Malaysian government and their associates."