This article first appeared in The Edge Malaysia Weekly, on September 23, 2019 - September 29, 2019.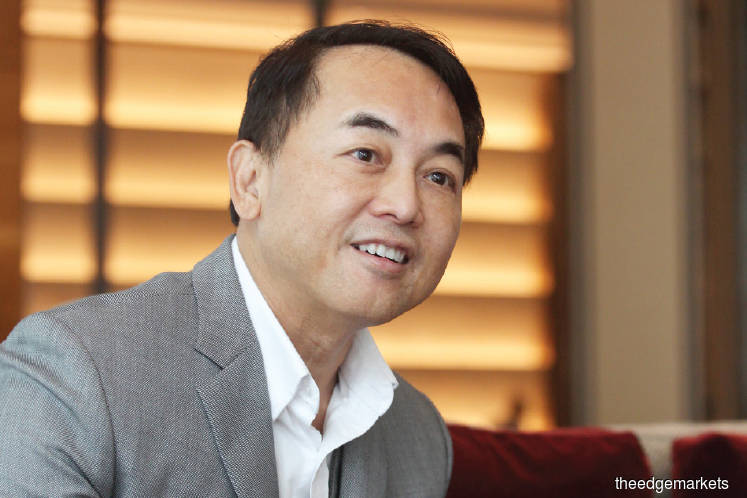 Tay: We will take things one step at a time. Ivory Coast will be our priority for the time being. Photo by Mohd Izwan Mohd Nazam/The Edge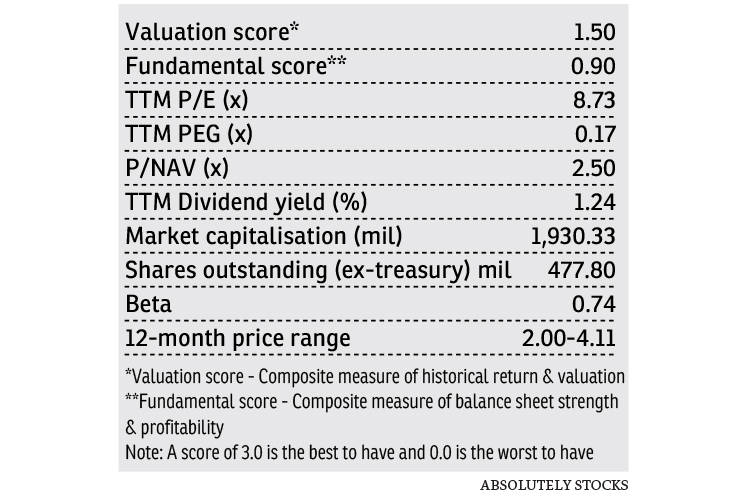 JOHOR-based Guan Chong Bhd, the world's fourth largest cocoa grinder, plans to keep expanding after its latest €60 million (RM278 million) investment in a new cocoa bean processing plant in Ivory Coast. It has set its sights on further expansion in the West African nation, which accounts for 40% of the world's cocoa production.
"Most of our customers are looking to expand and buy more [cocoa products from us]. However, the size of our current grinding capacity is still not big enough to meet their demand," managing director and CEO Brandon Tay Hoe Lian tells The Edge in an interview.
"Size is important to us. There are still areas where we don't have a presence and we need to go [there]," he says, noting that the group does not have a cocoa bean processing plant in the US, Europe and South America.
"But we will take things one step at a time. Ivory Coast will be our priority for the time being."
A local plant benefits from incentives provided by the authorities. Ivory Coast-based grinders enjoy zero export tax on cocoa products compared with Malaysia's 7% duty. This will contribute to better profit margins, says Tay.
He does not expect a repeat of 2014 when Guan Chong suddenly found itself in an oversupply situation after setting up a plant in Batam, Indonesia. The group spent the period from 2015 to 2017 mopping up the extra capacity.
"We expanded our grinding capacity in Batam to 120,000 tonnes in less than 1½ years. Competitors such as Swiss firm Barry Callebaut AG and US-based Cargill Inc also jumped in [to set up plants in Indonesia]. By end-2015, the new capacity added in Indonesia was 700,000 tonnes versus the 400,000 tonnes of cocoa beans produced there," recalls Tay.
Ivory Coast, meanwhile, produces about two million tonnes of cocoa beans and the grinding capacity is "still very small", he says, adding that major grinders such as Barry Callebaut, Cargill and Singapore's Olam International Ltd are already present in Africa. "The risks are mitigated."
Today, Guan Chong is a distant number four to Barry Callebaut, Cargill and Olam in terms of capacity. However, Tay hopes to narrow the gap as he plans to double the group's capacity in five years.
Guan Chong currently has a combined grinding capacity of 250,000 tonnes per year, of which 130,000 tonnes come from its two factories in Pasir Gudang, Johor, and the remaining 120,000 tonnes from its plant in Batam. The new plant in Ivory Coast will boost the group's production capacity by another 60,000 tonnes when it is operational by the first quarter of 2021.
Tay says the company's expansion into Ivory Coast has been a long time coming due to red tape in licence and permit applications.
The group expects to finish the financial year ending Dec 31, 2019 (FY2019), on a higher note on higher sales volume. Its net profit more than doubled to RM190.12 million in FY2018, while revenue increased 5.8% year on year to RM2.27 billion.
Net profit for the first half of this year rose 38.6% y-o-y to RM114.14 million.
"The [performance in the] second half will remain strong. Our [processing] plants are running at near full capacity and [have] sold out this year. In fact, we are now selling next year's capacity. For the first half of 2020, we are almost 50% sold. Thus, our books are considered closed for the year," says Tay.
"Sometimes, you see prices [of chocolate products] increase a lot. It has nothing to do with me because I have already sold my capacity. I can't do more even if you want more," he adds.
Guan Chong expects to process up to 240,000 tonnes of cocoa beans this year, up from 200,000 tonnes last year.
Revenue is mainly derived from its overseas market, and the company counts major confectionery and beverage makers such as Nestlé, Mars, Mondelz and Hershey as its customers.
The group plans to raise about RM100 million through a proposed private placement to partially fund the investment in the new plant in Ivory Coast and for working capital. While the group has received shareholders' approval to undertake a private placement of up to 10% of its issued shares, Tay says it will place out only 5% as "family members are worried about heavy dilution in the stock". This works out to about 24 million new shares in Guan Chong.
He is confident that the placement will be fully subscribed, noting that a number of foreign and domestic investors have expressed interest in participating in the offering.
Tay and his family are the group's single largest shareholder with a 2.69% direct stake and 53.4% indirect stake through Guan Chong Resources Sdn Bhd.
Guan Chong currently trades at a 12-month trailing price-earnings ratio (PER) of 8.72 times — lower than that of its bigger rivals, namely Barry Callebaut's 28.93 times and Olam's 21.41 times (although it is much more diversified). Guan Chong's PER has surpassed its closest rival, Singapore-listed JB Foods Ltd, which trades at 5.34 times. Incidentally, JB Foods CEO Tey How Keong and Tay are cousins.
Nevertheless, Tay believes the stock should be valued at a PER of 10 to 12 times.
Guan Chong's competitive edge is the high barrier to entry into the cocoa processing industry.
"For one, it requires a lot of certification, which can be a long process. This business is also complex (to produce cocoa butter and cocoa powder) and capital intensive. My people are the most important. At the manager's level, most of them have been with us for at least eight years. But I need more people," says Tay.
As at Dec 31 last year, Guan Chong's net gearing was 0.84 times — the lowest in nine years — with cash and bank balances totalling RM44.8 million and borrowings of RM602.7 million.
Tay concedes that "this is not normal", indicating that a "comfortable" gearing level for the company would be 1.5 to 2 times.
"A lower gearing level means either my margins are good or I am not aggressive enough. I need to expand. If the industry is growing and I don't grow enough, it means I am actually not capturing the market.
"Most of our borrowings are for working capital. We buy our raw materials in advance, so naturally we have high inventory to fulfil the orders, contributing to high working capital."
On dividends, Tay says the payouts will continue but they will be low as the group intends to conserve capital for expansion. The payout ratio will be less than 25% of its net profit.
Guan Chong declared a second interim dividend of 1.5 sen per share for FY2019. Including the first interim dividend paid in July, total dividend payout for 1HFY2019 amounts to RM14.4 million. On Aug 20, it announced a one-for-one bonus issue and a one-for-three free warrants issue.