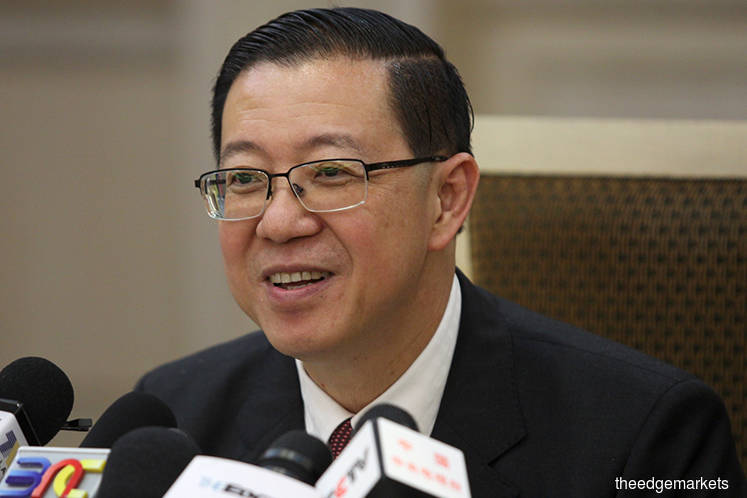 KUALA LUMPUR (Aug 13): The actual shortfall in the goods and services tax (GST) refund trust account was actually bigger at RM19.3 billion as at May 31 this year, according to Finance Minister Lim Guan Eng, who corrected his previous statement and apologised to the Dewan Rakyat today.
Subsequent to the Ministerial Question Time today, Lim said the error was because Ministry of Finance officers mistakenly placed the decimal point to the amount left in the Trust Account.
"Thank you for allowing me to make this correction. Actually, the amount left in the Refund Trust Account was about RM148.6 million only, and not RM1.486 billion as announced last week. This was due to unintentional mistake of placement of decimal point by officers from my office," he said.
Therefore, Lim said the shortfall in the said account, since 2015, is actually bigger at RM19.248 billion, as compared to the RM17.911 billion he stated last week, because the previous federal government failed to transfer the amount of money to the GST Refund Fund Trust Account.
"I wish to apologise on such mistake. We thought it is better to be transparent, honest and straight forward than to hide things like the previous government. The amount arrears were due to federal government's weak cash flow, which resulted from lack of fiscal discipline, widespread wastages and substantial debt," he said.
"Actually, what the former administration did was forgery of accounts and misappropriation of arrears in tax refund for other purposes or to close deficit, to present a better situation, this is still true, thank you," he added.