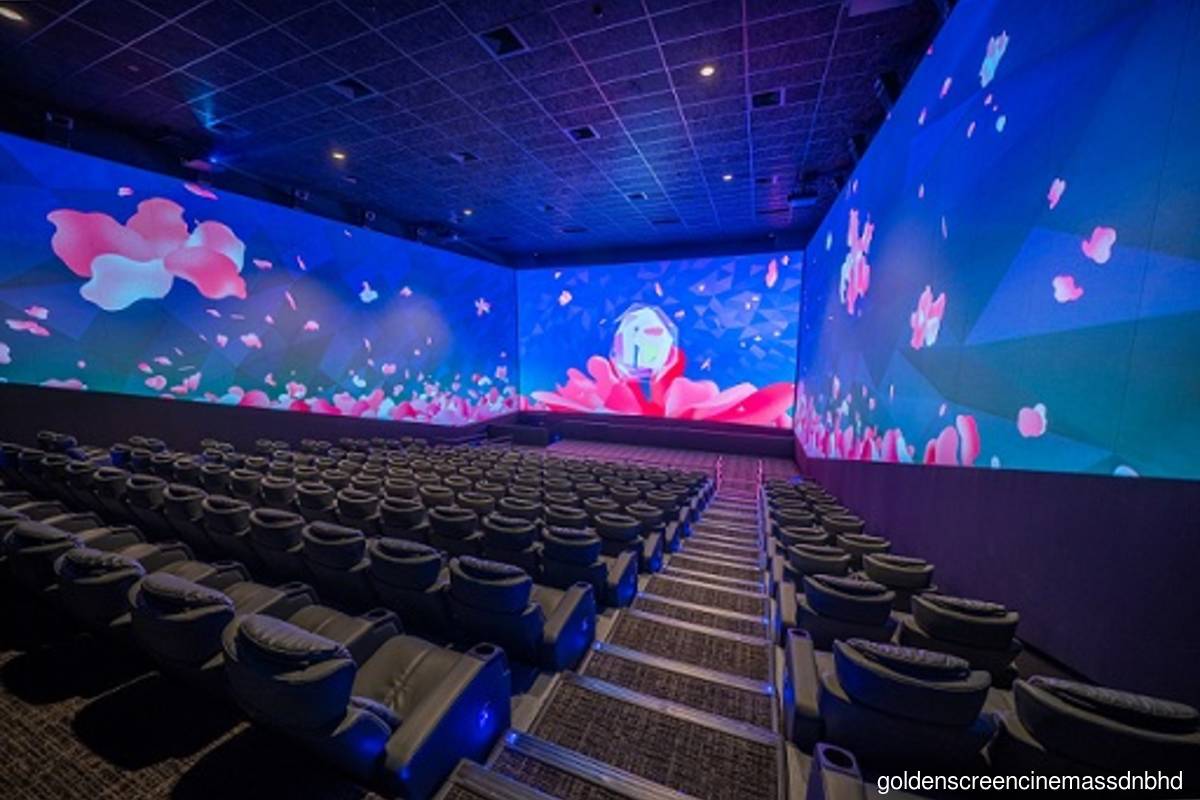 KUALA LUMPUR (April 13): PPB Group Bhd, which wholly owns Golden Screen Cinemas Sdn Bhd (GSC), is confident that the film exhibition and distribution sector will recover as Covid-19 cases are brought under control after the pandemic took an unprecedented toll on the film industry as cinemas were forced to shut for prolonged periods, and film releases were deferred or diverted to other distribution channels.
PPB managing director Lim Soon Huat said in the diversified group's latest annual report, which was filed with Bursa Malaysia today, that for 2021, PPB believes that the impact from Covid-19 will be less severe than in 2020, although the group expects near-term growth to be affected by the reintroduction of stricter containment measures to curb the outbreak.
"The film exhibition and distribution segment performance will be weighed down by intermittent cinema closures, reduced seating capacity, and possible deferment of major movie title releases. Management is confident that this sector will recover as Covid-19 cases are brought under control.
"The Covid-19 vaccine rollout from February 2021 is also expected to lift sentiment and dampen the spread of the virus," he said.
Lim said GSC is confident of the longer-term prospects of the film exhibition and distribution industry notwithstanding the present operating environment, and continues to prepare for the eventual recovery of the sector.
In line with the above, he said GSC entered into an agreement in February 2021 to acquire cinema assets from the former operators of the MBO cinema circuit. 
"The asset acquisition is targeted to complete by end-June 2021 and we expect this acquisition to accelerate our recovery when the operating environment returns to normalcy. 
"Looking ahead, the industry's recovery will depend largely on the control of Covid-19 cases and the vaccine programme roll-out. With this in mind, we expect a gradual but sustained recovery to take place from the third quarter of 2021 as consumer sentiment improves, in tandem with an anticipated surge in 'revenge spending' due to pent-up demand. 
"GSC will however continue to be prudent and ensure stringent cash flow management, and explore other revenue sources," he said.
Looking back, Lim said cinemas in Malaysia have struggled to recover as operators were unable to reliably predict the timing and duration of government-mandated movement restrictions.
He said Malaysia's box office collections fell 85% to RM138 million in 2020 from RM905 million in 2019, largely mirroring the revenue performance of the global film industry, which dropped 71%. 
"Cinema closures which resulted in major box office releases being delayed, diverted or simultaneously released to streaming services during the pandemic, will put further pressure on box office collections," he said.
"For GSC, the various movement restrictions meant that we were only open for about six months throughout 2020, and physical distancing requirements reduced available capacity by 50%. We also incurred higher operating costs on stringent health and safety SOPs (standard operating procedures). 
"To mitigate the impact and preserve cashflow, GSC cut all non-essential spending and stopped all capital expenditure. Other measures included furloughing of contract workers and negotiating for rental waivers and reductions," Lim said.
According to him, GSC refocused its efforts to reach customers and maintain brand awareness with its strong presence on social media. 
These efforts included the development of a line of GSC-branded merchandise and GSC's own e-commerce platform, according to him.
In Malaysia, Lim said GSC operates across 33 locations with 339 screens across the country.
In Vietnam, PPB owns a 40% stake in Galaxy Studio Joint Stock Co, which operates in 18 locations with 108 screens nationwide, according to him.
According to PPB's website, PPB via PPB Leisure Holdings Sdn Bhd owns a 100% equity stake in GSC.
PPB's diversified businesses include flour milling, property development and solid-waste management services, according to the group.
PPB also owns an 18.6% equity interest in Singapore-listed agribusiness group Wilmar International Ltd, according to PPB.
On Bursa today, PPB's share price fell six sen or 0.32% to RM18.58 for a market value of about RM26.38 billion.
PPB has 1.42 billion issued shares, according to its annual report.