This article first appeared in Forum, The Edge Malaysia Weekly, on October 29, 2019 - November 04, 2019.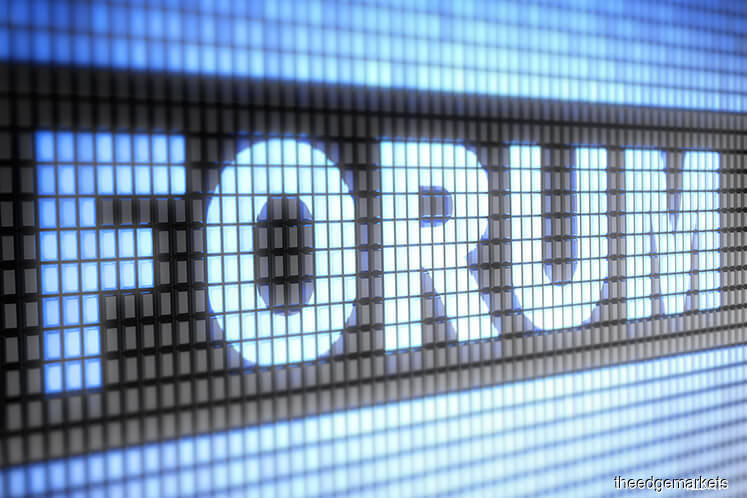 Digital talent is the foundation on which the future workforce will be built. If those foundations are solid, they would uplift and promote opportunities for development that benefit all of Malaysia. But if they are weak, we would risk building our economy on a base that fails to hold its weight. So, how can we ensure a positive future of digital talent in Malaysia?
In Boston Consulting Group's (BCG) recent report, Decoding Digital Talent, we explored the evolving global landscape of digital talent. It paints a fascinating picture of the international mobility of this vital workforce demographic while revealing intriguing truths about what attracts this essential talent pool.
So, what do we know about this workforce, what motivates and inspires them towards global mobility and how can Malaysia work to make itself an attractive destination on the journey to meet its own digital workforce needs?
Dissecting digital talent
In compiling this report, we spoke to over 28,000 digital experts across 180 countries, creating a comprehensive picture of the demographics, desires and motivations that represent this talent pool.
This is a workforce that is globally mobile and highly skilled, with more than two-thirds (67%) willing to relocate for work. That is notably higher than the 57% of workers expressing such sentiment in our wider Decoding Global Talent study.
Digital talent represents a diverse range of roles and skills. Those include data science roles, programming and web development, digital marketing, design and user experience (UX), mobile app development, artificial intelligence (AI), agile working, and robotics and engineering. When you realise the scope of that talent pool, it is clear to see why it is so vital to our economic success.
It will come as no surprise that digital talent is a demographic that is highly educated, with four in five (80%) holding a college degree. If ever we were in doubt that education is a springboard for nurturing digital talent, that statistic alone should reinforce this message. Men make up the majority of this talent pool, accounting for over two-thirds of those surveyed.
Destinations for digital talent
Understanding who digital talent are is the first step, but in recognising their desires, we begin to understand what motivates them.
The US is the most attractive country for digital talent globally, with 40% of respondents expressing a willingness to move there. Is it cynical to suggest that Hollywood exports dreams and the US imports the talent inspired by them? Germany, Canada, Australia and the UK round out the top five destinations globally.
It is not just where you are going but where you are from that influences global mobility. Just 38% of digital talent in China would consider relocating for work, where more than 75% in India and Brazil would be willing to do so. If this figure somehow reflects a local cultural perception of opportunity, then Malaysia has cause for consideration. More than 70% of digital talent surveyed here were willing to relocate for work. That figure is reflected across Singapore and the Philippines.
Yet perhaps the most intriguing element of our findings is how locality attracts digital talent. Analysis shows clear preferences for mobility influenced by shared local cultures and common languages. Half of the top 10 destinations for digital experts in Asia-Pacific are within the region itself. That is a fascinating possibility for Malaysia, where a diverse national makeup, strong cultural links throughout the world and high English proficiency create an intriguing melting pot to be promoted.
Desires of digital talent
When we think of digital talent, we probably imagine cool young coders, working long hours from multicoloured beanbags in their role at a trendy new start-up but the desires of digital talent could not be further from that image.
The top five work preferences for digital talent are a good work-life balance, learning and training opportunities, career development possibilities, good relationships with colleagues and then financial compensation. The desire for a creative and innovative work environment is 10th on a list of 10 preferences queried.
Equally misleading is the role of preferred employer. Large companies were the No 1 employer of choice for digital talent in our study, followed by being self-employed. Start-ups and freelancing fall into fourth and fifth place respectively. That means industry has far more opportunity to attract this talent than it might previously have thought.
So, what should companies in Malaysia do to prepare for, and prepare to attract, this future of digital talent?
Identify workforce gaps and create a strategic workforce plan that identifies current talent and future talent requirements. This can form the foundation for smart human resources practice that adapts to meet digital talent needs.
Close digital talent gaps with upskilling, reskilling and recruiting. Your existing workforce is a talent opportunity not to be overlooked. Convert existing workers into digital experts, with a focus on areas identified in your workforce plan. Recruit to meet key skills absent from your workforce. Freelancers and independent contractors can plug holes where needed.
Offer digital talent what it wants. The aspiration for a work-life balance and ability to learn and grow skills in a role were all clearly identified in our study. Remember that as a Malaysia-based company, you have a unique tool to leverage in appealing to shared cultures or shared languages, particularly nearby countries such as Singapore or Indonesia.
Government's job in attracting digital talent: An attractive landscape is not just down to companies but must form part of a wider national programme of digital talent.
Creating a national strategic workforce plan is as crucial for government as it is for an individual company. Understanding Malaysia's current digital talent, then working to plug the gaps will be crucial.
Closing digital talent gaps identified in that study is crucial. This includes educational programmes as well as working to empower women in the workforce. The collaboration between the Malaysia Digital Economy Corporation (MDEC) and the Ministry of Education is a good step in the right direction. This initiative aims to promote computational thinking and essential soft skills, a foundation for building digital talent needed for the future of work. Likewise MDEC's programme to support the return to work of female workers entering cybersecurity roles is another important example.
Creating a national employment "brand" helps to support in-bound mobility, marketing Malaysia as an attractive location for digital experts. Much like companies, recognising the added attraction of shared culture or languages can amplify this vision.
Avoiding an "education only" future will be key. We need to move beyond educating our youth or attracting international students to Malaysia simply as a springboard to move their talents on. Instead we must build an ecosystem that encourages and embraces sustainable digital talent to build a better digital future for Malaysia.
---
Ching-Fong Ong is managing director and senior partner at Boston Consulting Group and the Southeast Asia leader for DigitalBCG. Ming Teck Kong is managing director and partner at Boston Consulting Group and the Southeast Asia leader for People & Organization.