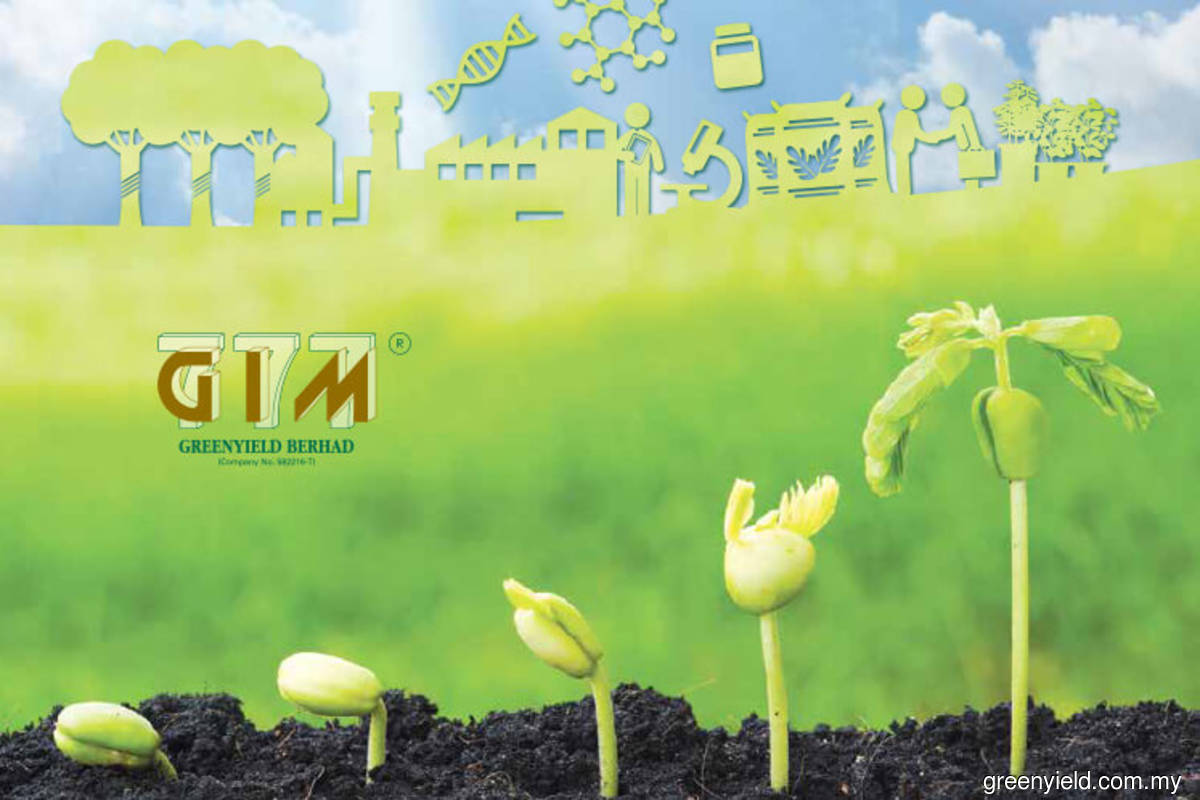 KUALA LUMPUR (March 21): The Tham family, founder and major shareholder of Greenyield Bhd, plans to inject their private plantation assets in Papua New Guinea into the Bursa Malaysia-listed agricultural and horticultural product and service provider for RM87.81 million.
Under a proposed plan, Greenyield will acquire a 65% stake in Greenyield Rubber Holdings (M) Ltd (GRHM), which owns 15,313ha of rubber and coconut plantation lands inclusive of a crumb rubber factory in Papua New Guinea, for up to RM87.81 million.
Greenyield said the proposed acquisition, deemed a related party transaction, forms part of its long-term strategy to expand its land bank for its plantation business, as well as enhance its source of recurring income.
In a bourse filing on Monday (March 21), Greenyield said it has entered into a conditional share sale agreement (SSA) for the acquisition of 11.7 million shares or 65% equity interest in GRHM, from Greenyield Holdings Sdn Bhd (GHSB), Premium Commodities Sdn Bhd, Tham Foo Keong, Tham Foo Choon, Tham Kin-On and Foong Sai Cheong for up to RM87.81 million, subject to the adjustments as set out in the SSA. Foo Keong and Foo Choon are currently the group managing director and deputy group managing director of Greenyield respectively.
Upon completion of the proposed exercise, GRHM will become a subsidiary of the group. GHSB will still hold the remaining 35% stake in GRHM post-acquisition.
Greenyield plans to pay the proposed acquisition via a combination of RM3 million in cash; issuance of up to 226.05 million new shares in Greenyield at an issue price of 29 sen apiece or totalling RM65.55 million; and issuance of up to 66.4 million new irredeemable convertible preference shares (ICPS) in Greenyield at an issue price of 29 sen per ICPS or totalling RM19.26 million.
It added that the cash portion will be funded by internal funds.
Greenyield said the issue price of 29 sen per share and ICPS was determined on a willing-buyer willing-seller basis and represents a premium of 0.84 sen or 3% over the five-day volume weighted average market price of Greenyield shares up to March 18 of 28.16 sen.
Currently, the properties are held under 36 separate documents of title with freehold and leasehold tenures. However, the lease terms for nine portions of the properties have expired and the GRHM group had submitted the applications for the renewal of the leases for the expired agricultural lease lands in 2017 to the Department of Lands and Physical Planning of Papua New Guinea. As of Feb 28, the applications are still pending approval.
It is also worth noting that as at Oct 31, 2021, GRHM has outstanding shareholders' advances of US$2.5 million (RM10.51 million) due and owing to GHSB. Based on the terms of the SSA, up to 1.41 million redeemable convertible preference shares in GRHM worth US$2.51 million will be issued at an issue price of US$1.79 to fully settle the outstanding shareholders' advances to GHSB, which is also a major shareholder of Greenyield.
Assuming full conversion of the RCPS, the enlarged share capital of GRHM will increase up to 19.41 million GRHM shares. Pursuant thereto, the equity interest held by Greenyield in GRHM will reduce from 65% to 60.3%.
Hong Leong Investment Bank Bhd has been appointed as the principal adviser to Greenyield for the proposals.
The proposals are subject to the approval of Greenyield shareholders at an extraordinary general meeting to be convened. Barring any unforeseen circumstances, the proposals are expected to be completed by the third quarter of 2022.
At noon break on Monday, Greenyield shares were up one sen or 3.57% at 29 sen, bringing a market capitalisation of RM96.78 million. The stock's share price has risen 3.57% year-to-date.