This article first appeared in City & Country, The Edge Malaysia Weekly, on May 4, 2020 - May 10, 2020.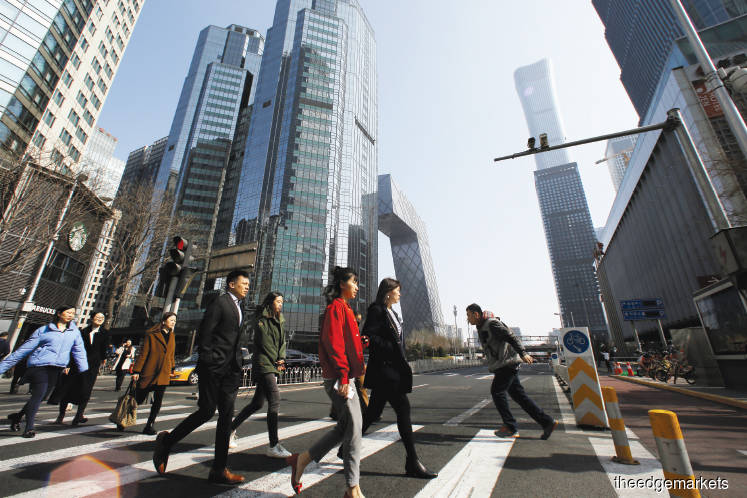 Beijing reawakens ... Across the country, momentum in the office sector has been picking up since early March and people are venturing out to dine as lockdown measures are gradually lifted
Photo by Reuters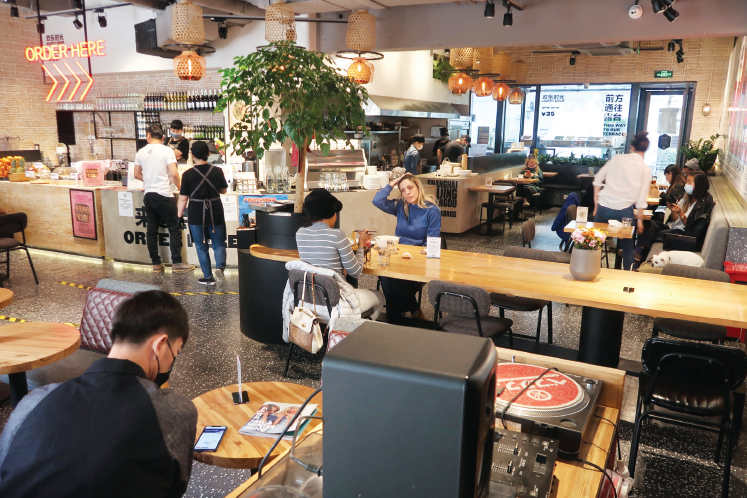 Photo by Reuters
The epicentre of the Covid-19 pandemic, China was the first country to be significantly impacted by the coronavirus. This led to the government imposing restrictions on mobility and lockdowns in various cities at the end of January. From March, the strict measures were slowly lifted across the cities, with the last being Wuhan early last month.
In an April report on China's property market titled "Are green shoots emerging in China?", JLL China observes that although "heightened alert and caution still remain in place" in the country, there is a resumption of activity in certain sectors, which provides insights into how a recovery may present.
The first stage of a gradual recovery is under way and these green shoots are signs of stabilisation that individuals and businesses globally should be looking for.
Positive signs are emerging with office and industrial workers returning to work, and consumers are trickling back to shopping centres, restaurants as well as hotels, 
JLL China notes. "Occupier demand had softened due to uncertainties and the slowdown of many business activities. Even so, we witnessed resilience in real estate demand, generally from individuals and companies who take a longer-term view of the market."
The pandemic has negatively impacted many industries but, at the same time, has also created potential growth opportunities for others.
Select industries such as insurance, online entertainment, healthcare, real estate technology and the digital economy remain resilient as they provide much-needed services. JLL China expects these industries to propel the leasing market once the coronavirus is further contained.
Post Covid-19, the focus remains on the health and security of people, communities and businesses. The signs of growth seen in China are predominantly being driven by domestic demand, and only time will show their strength and sustainability.
Office
Momentum in the office sector has been picking up since the first half of March. According to JLL China, there is a high return-to-office rate for Grade A offices, with 80% to 100% in Shanghai and 75% to 80% in Chengdu and Chongqing.
In premium Grade A buildings in Shanghai, where there are tighter procedures to follow, up to 95% of tenants had resumed work by mid-March.
"However, the pace of recovery post Covid-19 may be lengthened as the office market is under pressure from considerable recent supply and slowing rents," says JLL China.
Overall leasing volumes were down in the first quarter and renewals of lease have been the preferred choice as most companies try to steady themselves through these challenging times.
The propert consultancy firm expects some forward-
looking tenants to take advantage of the opportunities created by the softer market conditions and readjust their real estate plans and lease spaces at more affordable rents.
Meanwhile, some tenants are looking for better-managed buildings with higher-quality facilities, following the greater emphasis on safety. This has resulted in a handful of enquiries for CBD Grade A office space.
Retail
The retail reopening rate has exceeded 90% in Chengdu while all malls have reopened in Shanghai, with an estimated 70% of F&B outlets in operation by mid-March.
JLL China notes that leasing activity remains low with the possibility of an additional fallout in the second quarter as brands have more time to assess the lockdown's impact on their business.
In Hong Kong, short-term leases mostly dominated leasing activity in the first quarter. However, some new market entrants, particularly mass-market lifestyle retailers and F&B operators targeting the local market, are still showing an interest in expansion.
Meanwhile, a wider spectrum of retailers was attracted to enter the market owing to the more agreeable rental levels.
As for grocery stores and supermarkets, there was increased consumer demand for fresh food. Supermarkets saw strong sales growth in the first quarter, JLL China observes.
Many supermarket chains, adapting to the movement restrictions, provided location-based online channels through their mobile apps. This allowed consumers to buy from community shops and have the items delivered to their doorstep, often within one hour.
More retailers are positive on the outlook for the supermarket business as community shops are able to successfully integrate online-offline channels within a 1km-to-3km radius from a neighbourhood.
According to JLL China, Biyouxuan, a new supermarket brand under the well-known real estate developer Country Garden, will make its debut in the Greater Bay Area retail market soon. The developer plans to open 600 stores in the region in the next three years.
Ipien is another supermarket operator that is actively looking for opportunities to enter new markets, including Guangdong and Yunnan provinces.
Logistics
With the Covid-19 pandemic under control in the country, freight traffic on the highways rebounded and most warehouse parks have resumed operations.
"The logistics warehouse sector demonstrated a degree of resilience even at the peak of the pandemic as key tenants like e-commerce firms stayed relatively busy," says JLL China.
Trends such as fresh food e-commerce and cold chain logistics are likely to continue shaping the logistics market going forward.
Fresh food e-commerce firms require warehouse spaces near cities to deliver groceries to households efficiently and the sector was already emerging as a driver of leasing demand before the pandemic.
Recent attention paid on the supply chains of pharmaceuticals and medical equipment companies as well as safe and hygienic supply chains for fresh food has advanced further the cold chain logistics segment, notes JLL China.
Hospitality
Hotels are gradually reopening for business as the number of Covid-19 cases falls in China. According to a recent study by STR, a US-based analytics firm on the global hospitality sector, around 87% of hotels have reopened since March.
Most hotels are still reporting relatively low occupancy rates of less than 30% as inter-province travelling is still discouraged by the government and travel bans on foreign visitors are still in place, JLL China says. "However, there is emerging staycation demand in resorts located within an hour's drive of major cities within the same province."
A resort on Chongming Island in Shanghai that is a popular weekend getaway destination reported an average occupancy of over 70% in the first weekend of April, driven mainly by local demand.
JLL China expects an uptick in demand for accommodation during the five-day Labour Day holiday in May if the situation remains under control in China, driven by local demand. The National Day Golden Week holiday in October may also see an increase in accommodation demand as travel confidence improves.
Recovery in the hospitality sector is expected to take eight to 12 months, divided into two four- to six-month phases. Demand will still remain soft in the first phase but is likely to recover rapidly in the second.