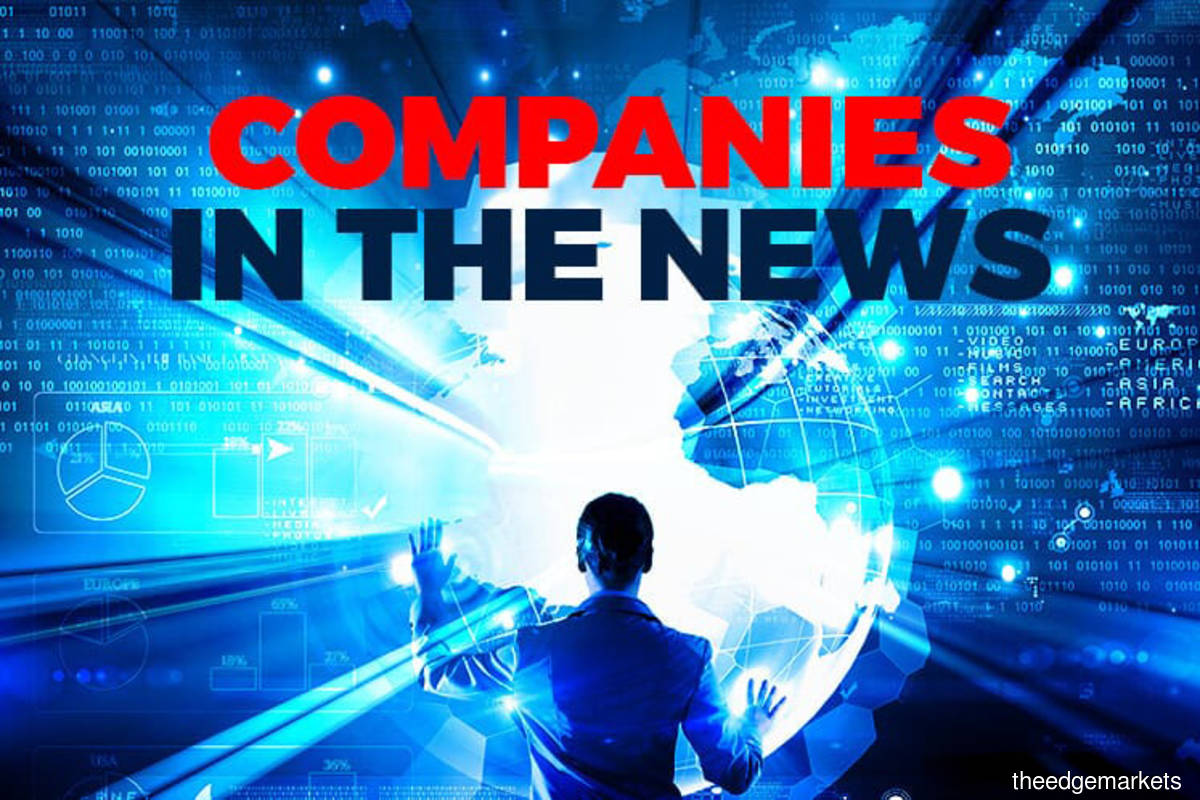 KUALA LUMPUR (Sept 21): Based on corporate announcements and news flow today, the stocks that could be in focus tomorrow are Green Packet Bhd, MMAG Holdings Bhd, Gabungan AQRS Bhd, Superlon Holdings Bhd, Scientex Bhd, Dagang NeXchange Bhd, Sapura Energy Bhd, Bintai Kinden Corp Bhd, Supermax Corp Bhd, S P Setia Bhd, Lagenda Properties Bhd and Majuperak Holdings Bhd.
Green Packet Bhd and MMAG Holdings Bhd inked a master agreement whereby Green Packet's Kiplepay e-wallet will be used as the basis for e-wallet and digital payment solution for foreign workers employed by MMAG. The master agreement will initially last two years and be renewed for successive periods of one year each.
Gabungan AQRS Bhd is suing its former executive director cum chief financial officer (CFO) Bernard Lim Soon Chiang for alleged negligence in the loss of RM13.25 million. The suit was filed by the group and its subsidiary Truvest Sdn Bhd following an investigation conducted by a legal firm appointed by its board. Lim is currently Ho Wah Genting Bhd's non-executive chairman and was Gabungan AQRS' CFO from 2012 until 2017.
Superlon Holdings Bhd's net profit for the first quarter ended July 31, 2020 jumped 52.72% to RM3.79 million, from RM2.48 million a year ago, on impairment gain of RM72,000 and lower expenses. Revenue fell 2.89% to RM27.41 million, from RM28.22 million, due to a drop in sales from its manufacturing division. The group has declared an interim dividend of 0.75 sen.
Scientex Bhd is purchasing 202 acres of land in Pulai, Johor for RM185 million. It will be acquiring the eight parcels of land near its existing developments from Lee Pineapple Co (Pte) Ltd. The acquisition is conditional upon the Estate Land Board's approval. With this purchase, the group's total land bank will be more than 5,700 acres — which can sustain the group for the next 10 years.
Dagang NeXchange Bhd (DNeX) has appointed Datuk Seri Syed Zainal Abidin Syed Mohamed Tahir as its managing director (MD) effective Oct 1. The former Petronas Dagangan Bhd chief executive officer (CEO) and MD will be taking over the reins at DNeX from acting MD Mohd Azhar Mohd Yusof, who will be redesignated as executive director in charge of group corporate services.
Sapura Energy Bhd's president and CEO Tan Sri Shahril Shamsuddin will retire from his positions upon turning 60 in March next year. Datuk Mohd Anuar Taib has been appointed chief operating officer and CEO designate effective next month as part of a six-month transition. Mohd Anuar joined the firm last month, and left Petroliam Nasional Bhd (Petronas) last year. At Petronas, he was the executive vice president and CEO of the upstream division.
Bintai Kinden Corp Bhd has signed a licensing agreement with US-based Generex Biotechnology Corp for Covid-19 vaccine compounds in Malaysia. Bintai Kinden will hold the exclusive licence in Malaysia when it comes to the commercialisation and development of compounds and research information when it comes to a Covid-19 vaccine. It will have the right of first refusal when it comes to the development and commercialisation of the vaccine compounds and research information in New Zealand, Australia and global halal markets.
Supermax Corp Bhd is purchasing two pieces of land in Selangor from S P Setia Bhd for RM73.49 million to build the operational headquarters of its subsidiary Maxter Glove Manufacturing Sdn Bhd. The freehold land measures 1.99ha and is located in Bukit Raja. Maxter is buying the two pieces of land, with the first tract measuring 0.95ha, for RM35.01 million, and a second tract measuring 1.04ha, for RM38.48 million.
Lagenda Properties Bhd will be in a joint venture with Majuperak Holdings Bhd for an affordable housing project in Tapah, which will be built on four parcels of land measuring 92.97ha. The development will consist of 1,374 single-storey terrace houses and 264 double-storey shophouses with an office building.