This article first appeared in City & Country, The Edge Malaysia Weekly, on May 3, 2021 - May 09, 2021.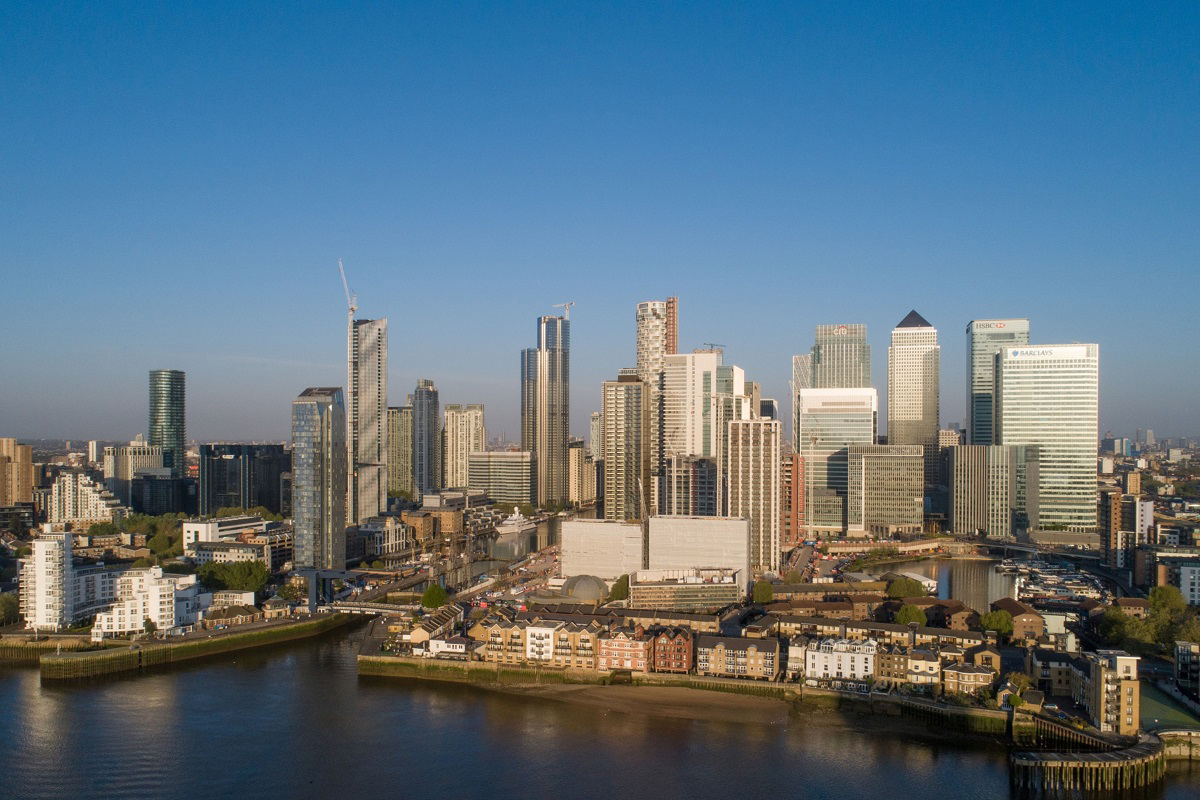 The current 12-month rolling take-up of Grade A offices in the City of London decreased to 2.35 million sq ft from seven million sq ft at end-1Q2020, a drop of 66%. However, Grade A offices continue to be the preference, as 95% of the take-up in 1Q2021 was of Grade A quality, according to Savills UK's "City Office Market Watch" report published on April 23.
The take-up of office space reached 273,058 sq ft across 17 deals in March, bringing the total to 771,406 sq ft (46 deals) in 1Q2021, a decline of 43% (1.35 million sq ft) from last year and a drop of 31% from the 10-year average take-up in 1Q2021.
"The largest deal to complete in March was TikTok, which acquired the entire Helical-owned Kaleidoscope building in London, 4 Lindsey Street, EC1, equating to 86,163 sq ft across the ground to fifth floor at a blended rent of £86 psf. This was on a 15-year term, with a break option at 10 years and with 24 months' rent free.
"Other prominent deals include one by a Ukrainian energy company DTEK, which acquired the 45th floor (6,203 sq ft) at The Leadenhall Building in London, EC3, at a reported top rent of £108.75 psf. Alliance Bernstein also acquired the seventh and eighth floor measuring 52,158 sq ft at 60 London Wall, on a 10-year term with an achieved rent of £79 psf and 30 months' rent free," it said.
With the inclusion of the TikTok deal, Savills UK said the technology and media sector had dethroned the professional services sector in terms of take-up, achieving take-up rates of 40% and 26% respectively in March. However, most of the demand is from the professional services sector at 44% of total take-up, followed by the technology and media sector at 17%, and the insurance and financial services sector at 14% in 1Q2021.
"At the end of 1Q2021, there was 12.3 million sq ft of available supply, which is equivalent to a vacancy rate of 8.9%. This is up on 1Q2020 by 360 basis points and an increase of 6.6% of the long-term average. Some 84% of supply was of Grade A standard, which is in line with the five-year average of 84% at the end of March. Some 61% of the majority of supply is within the city centre, and as such, has a higher vacancy rate of 11.5%, compared with only 6.9% in the fringe area," the report said.
Meanwhile, tenant-controlled space amounted to 28% of available supply for the last two months, which rose to 26% on a five-year average. However, there was a slowing of tenant release space entering the market, with 95,103 sq ft of new space coming on to the market in March.
Savills UK said the current average prime rent was £82.50 psf at the end of 1Q2021, an increase of 10% year on year and the second highest quarterly prime rent on record. Meanwhile, the average Grade A rent has settled at £64.93 psf for the quarter, down from £65.30 psf at 1Q2020. Although headline rents have remained relatively unchanged, the average rent free has increased to 28 months, compared with 23 months at end-1Q2020.
The report also noted that the total demand for offices in the City of London is 9.5 million sq ft, comprising 6.4 million sq ft of active requirements and 3.1 million sq ft of potential requirements. This is a reduction of 8% on total demand at end-2020 but an increase of  8% on the long-term average. As a comparison, 1Q2020 saw total demand requirements of 8.3 million sq ft.
"A quick look ahead sees 3.2 million sq ft in space expected to be completed this year, 31% of which is already pre-let, leaving 2.2 million sq ft of space left to be delivered speculatively. There is also 2.9 million sq ft in the pipeline in 2022, of which none is pre-let yet," it added.