This article first appeared in The Edge Financial Daily, on August 2, 2018.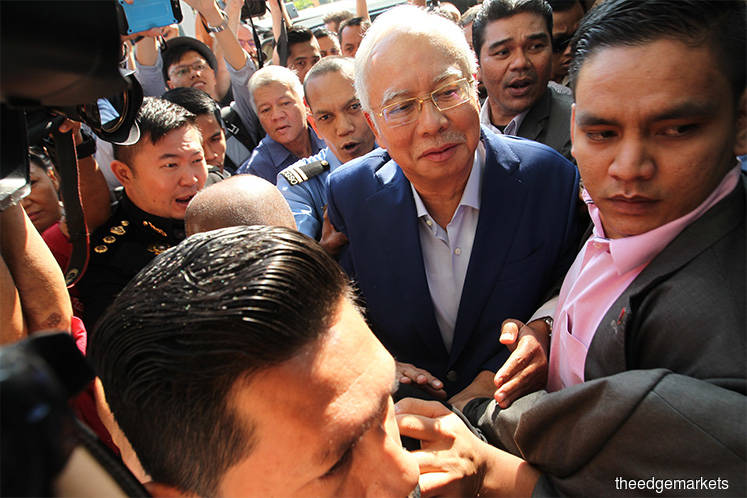 KUALA LUMPUR: The Malaysian government believes nearly US$700 million worth of funds from Chinese banks intended for Malaysia's mega infrastructure projects have been diverted to pare down 1Malaysia Development Bhd's (1MDB) debt, according to a report by The Wall Street Journal (WSJ).
Malaysian officials, reported the WSJ, are focusing on a US$2.5 billion agreement signed with state-owned China Petroleum Pipeline Bureau, a unit of China National Petroleum Corp, for the development of a series of petrochemical and gas pipelines in Peninsular Malaysia and Sabah.
The ministry of finance (MoF), it said, has paid China Petroleum more than US$2 billion — the bulk of which was sourced from loans from Export-Import Bank of China (Exim Bank).
Citing two government officials, WSJ said the government suspects Malaysians associated with the previous Barisan Nasional administration worked with representatives of Chinese companies to arrange the diversion of funds through offshore shell companies.
The officials said Putrajaya thinks the monies have been used to pay 1MDB debts — with some taken by Chinese and Malaysian individuals involved in the deal — considering the timing of the fund transactions ahead of a loan due date, and the involvement of key suspects in the 1MDB scandal.
Part of the monies transacted through shell companies before ending up in the account of Cayman Islands-based Silk Road Southeast Asia Real Estate Ltd, WSJ reported.
Silk Road's beneficial owner — a Middle Eastern investor — is believed to be an associate of fugitive Low Taek Jho who is also known as Jho Low who, WSJ said, was central in the gas pipeline deal as well as other China-linked infrastructure projects, quoting a former prime minister's office (PMO) official. The report added Low is living in China and Thailand now, citing people who are aware of his movements.
The diversion of funds occured when 1MDB was in dire straits in 2017, when it was burdened by debts of over US$10 billion but had few assets, the report wrote.
Quoting the former PMO official, it said Najib at the time met with Low regularly in China — including on the sidelines of a Belt and Road Initiative forum in Beijing in May 2017 to discuss infrastructure projects involving the two countries.
By then, Exim Bank had begun to provide funds for the pipeline projects although Najib, who was also finance minister at the time, had not secured all the lands needed for the project, according to the two officials.
One of them added that an associate of Low with links to 1MDB attended a meeting in Malaysia to discuss the project.
In August 2017, Silk Road paid the equivalent of US$700 million to take over an MoF unit whose only holding was 234 acres (94.7ha) of land that belonged to 1MDB, said the current MoF administration. However, Silk Road never took formal ownership of the MoF unit. The land is still owned by MoF. 1MDB first acquired the land in 2013 for half of what Silk Road paid for it.
The funds from Silk Road, then held by MoF, were later moved to a bank account at Industrial & Commercial Bank of China Ltd in Malaysia held by MoF, and were used to pay off 1MDB debt to Abu Dhabi-based International Petroleum Investment Co Ltd (IPIC).
The money went into IPIC's account with the same Chinese bank in Abu Dhabi, WSJ quoted the official as saying. IPIC confirmed it had received the funds, but declined to comment further.
All the transactions were carried out in Chinese yuan, which would have avoided triggering compliance alarms at US banks, WSJ wrote, citing one Malaysian official.
A spokesman for China Petroleum said that money it received for Malaysian pipelines was used for the project only, WSJ wrote, adding that Exim Bank did not respond to requests for comment.
Presently, only 13% of the pipeline project has been built, and the project is now on hold, according to MoF.