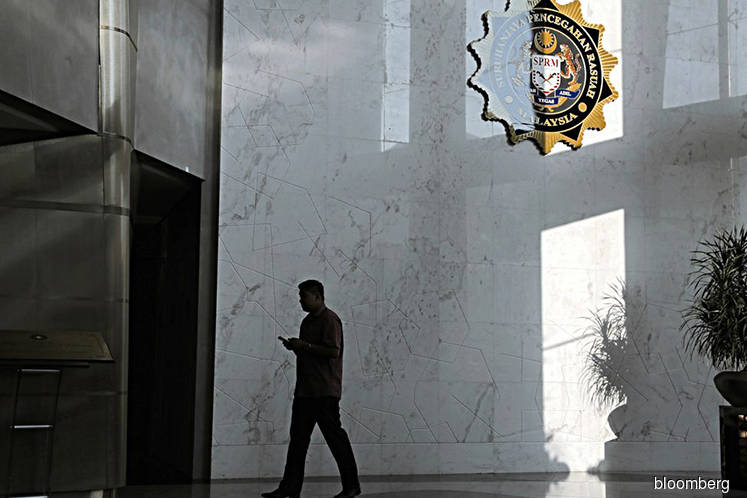 PUTRAJAYA (Jan 11): After paying several bribes that were demanded, one contractor has had enough after a period of four years and reported the matter to the MACC and proceeded to help them nab the officer.
The Star reported that the contractor had paid RM248,000 over the past four years and that it began after he applied for and won a tender to build telecommunication towers in Terengganu and Kelantan.
The project was worth RM31 million.
Citing sources in the Malaysian Anti-Corruption Commission (MACC), the daily reported that the officer is a deputy director with the Malaysian Com­munications and Multimedia Com­mission (MCMC), and had approached the contractor, claiming he had helped him win the tender and demanded money.
"Since then, the officer would constantly contact the contractor for money. This has been going on since 2014.
"The contractor claimed to have already paid him RM248,000," a source familiar with the case was quoted as saying.
Recently, the officer demanded RM270,000, which caused the contractor to report him to the MACC.
Together they set a trap, and the deputy director was arrested in a shopping mall at around 8pm. This was following the sum of RM50,000 being allegedly handed over to him.
To aid their probe into the bribery allegations, the officer and another man have been remanded for four days.
Magistrate Low When Zhen allowed an application by MACC to remand the two suspects. — EdgeProp.my
Click here to visit EdgeProp.my for the latest news on all things property