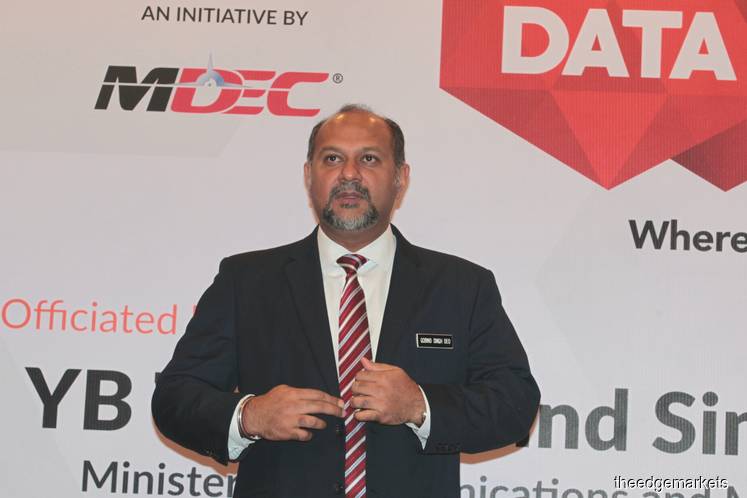 KUALA LUMPUR (Sept 12): The government is looking to implement a policy on data and artificial intelligence (AI), according to Communications and Multimedia Minister Gobind Singh Deo (pictured).
Speaking to reporters at the sidelines of the Next Big Tech Asia 2019 conference today, Gobind said his ministry would be looking at presenting a national data and AI policy paper to the Cabinet in the future.
"In terms of timelines, we are not committing, but once Malaysia Digital Economy Corp (MDEC) presents its data and AI framework, I am advocating that we develop a national policy on data and AI," the minister said.
He added that the MDEC is currently working on a data and AI framework, and that it would be presented to the government by the end of the year.
Over the possibility of a potential postage hike, Gobind said he would make an announcement soon, at least by the next session of parliament.
"We are looking at something right now. Once I get the report [on the potential hike], I will hold a press conference on this," he said.
This comes in as there has been speculation over a potential postage hike, which will benefit Pos Malaysia Bhd.
The last time postage rates were raised was in 2010.
On the media council, the minister said he is currently preparing a paper on the council to Cabinet.
"I hope to be able to table [the paper on the media council] in Cabinet soon. Once that has been done I will announce it. It (the paper) is in the process and I expect to be ready soon — this week, next week, definitely by the end of this year," Gobind said.
Gobind added that he has met with various stakeholders on the issue and will make more announcements on it in due course.