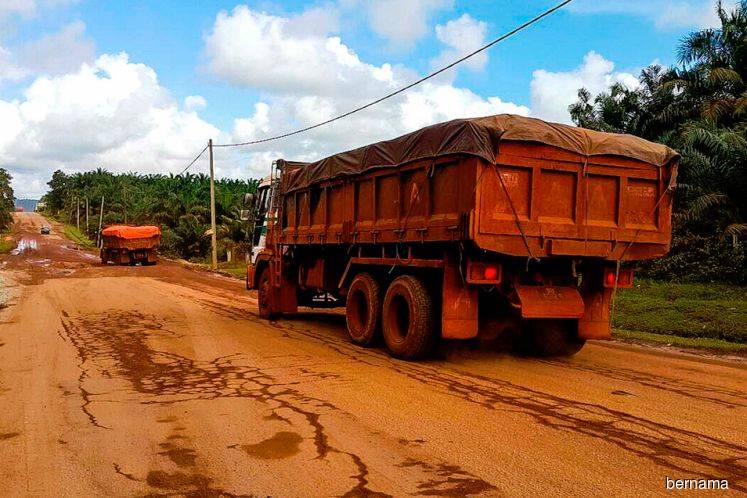 KUALA LUMPUR (Sept 7): The government has agreed to issue temporary approved permits (APs) to the relevant firms to export and clear the remaining stockpile of the ore located in Pahang.
Water, Land and Natural Resources Minister Dr A. Xavier Jayakumar said the decision came after talks between the ministry and the Pahang Menteri Besar on the future direction of bauxite mining and export in the state.
"Once the government revokes the moratorium, all parties including the miners who have been given the APs will be required to sign a charter to fulfil all terms and conditions that will be stipulated later, which will ensure that the bauxite mining industry in Pahang will continue to be sustainable," Xavier said in a statement today.
Apart from the engagement with the state's top officials, Xavier said his ministry also conducted two separate discussions with other stakeholders on July 30 and Sept 6.
The first meeting involved members of parliament and state assemblymen from the state, while the second involved bauxite industry players.
In addition to the AP issuance, Xavier said the government will establish a taskforce to draw a new standard operating procedure relating to bauxite management, covering mining, transportation, stockpile management and export of the ore.
"The government is in the midst of finding a holistic solution to solve this (bauxite and pollution) issue," Xavier said.
He added that the government is finding a win-win solution among all parties, including participation from the private sector, to reach a consensus leading to a new hope in the future direction of the Pahang bauxite industry.
Putrajaya had in January 2017 initiated a moratorium on bauxite mining in Pahang, effectively banning all activities related to the mining and export of the aluminium ore as a result of uncontrolled air pollution, which could affect the safety of the citizens.
The moratorium has been extended several times, and it is now set to expire on Dec 31, 2018.