This article first appeared in City & Country, The Edge Malaysia Weekly, on July 27, 2020 - August 02, 2020.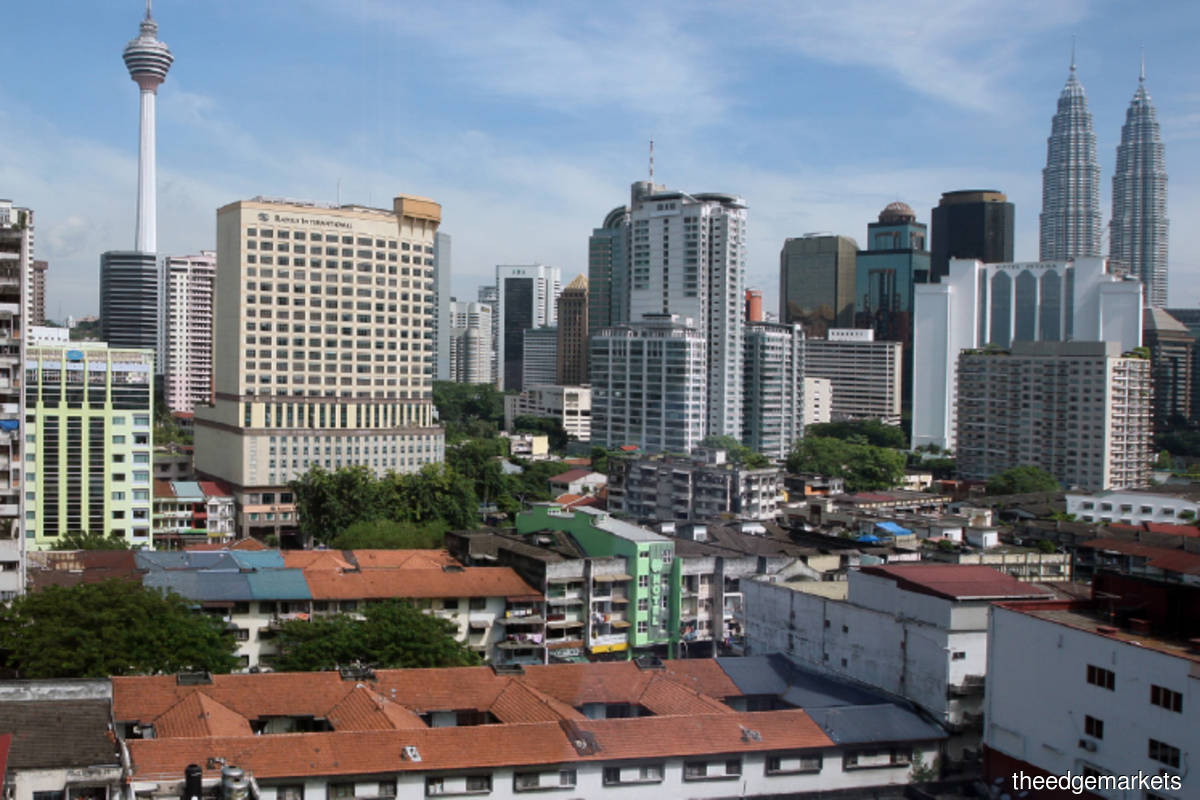 Post-Movement Control Order (MCO), the residential market is expected to see a slow uptick, supported by various stimulus provided by the government, especially the reintroduction of the Home Ownership Campaign (HOC), according to Knight Frank Malaysia managing director Sarkunan Subramaniam.  In a July 13 statement in conjunction with the launch of the Malaysia Real Estate Highlights for 1H2020 bi-­annual report, he said, "The reintroduction of the HOC, which features stamp duty exemptions and the lifting of the margin of financing limit for the third housing loan onwards for property valued at RM600,000 [and above], as well as real property gains tax exemption unveiled in the short-term Economic Recovery Plan (Penjana) will help stimulate the market."
In addition, Bank Negara Malaysia cut the overnight policy rate (OPR) for the third time during the review period by a further 25 basis points to 1.75% this month to help lower the monthly repayment sum, which, coupled with the automatic loan moratorium for six months from April 1, will provide some relief to households amid the current crisis, he added.
"Also, with a lower monthly repayment sum, borrowers who failed to obtain a loan due to the restriction of the one-third debt service ratio rule may now have higher chances of securing financing," he said.
A shift in buyers' preference
During the review period, fewer residential project launches and a lower level of transactional activity were observed in the central areas of Kuala Lumpur.
"Still, against this backdrop, we observed active bookings of rightly positioned residential products of reputable developers in the city fringe and popular or upcoming suburbs," Sarkunan said.
According to the report, the coronavirus pandemic may have brought about a shift in buyers' preference in the residential property market.
"Subject to affordability, they may prefer landed properties or low-density developments with larger or more spacious layouts that come with an extra room or study, which can be converted into a home office, as working from home may be a new normal moving forward.
"For high-rise or high-density developments, a higher level of maintenance and management service is required, particularly in terms of hygiene and cleanliness, with regular cleaning or sanitisation of common areas and facilities. Buyers may also prefer smart homes that come with high-speed internet and those that come with better ventilation and natural lighting," the report said.
Meanwhile, Sarkunan foresees developers reconsidering their product positioning and marketing strategies, including leveraging on technology and partnering with e-commerce platforms, to improve their sales moving forward.
Quoting the report, the short-term outlook for KL's high-end condominium market segment remains cautious with windows of opportunity in the mid to longer term backed by the right product positioning and various stimulus provided by the government.
During the review period, only one high-end condominium or residence project was completed in Kuala Lumpur, namely Sky Suites with 986 units, bringing the cumulative supply of high-end condominium units in KL to about 60,344 units.
Meanwhile, scheduled completions pushed back to 2H2020 owing to the MCO halting construction activities include Agile Mont'Kiara (813 units), Arte Mont'Kiara (1,707 units) and TWY Mont'Kiara (484 units).
Another two projects — 8 Kia Peng (442 units) and Tower 2 @ Star Residences (482 units) — are also scheduled for completion by 2H2020. Collectively, these five projects will add about 3,928 units to KL's existing high-end condominium stock, the report said.
Two notable projects in KL city — The Landmark @ KL City by Debao Property Development Ltd and Quill Residences by Andarama Sdn Bhd (a subsidiary of Quill Group of Companies) — had their preview or launch during the review period.
According to the report, upcoming project launches in 2H2020 include [email protected] by Eupe Corp Bhd, 38 Bangsar by UDA Holdings Bhd and Latitud8 by Crest Builder Holdings Bhd and Prasarana Malaysia Bhd.
More custom-built industrial offerings
In the industrial segment, Knight Frank Malaysia executive director of capital markets Allan Sim foresees more developers responding fluidly to current market demand by securing the interest of manufacturers or operators to engage in larger build-to-suit industrial products rather than speculative builds of smaller offerings.
"This strategy will [suit] the current market sentiment and trend as we have been receiving more enquiries from industrialists who are keen to embark on such arrangements, largely spurred by attractive tax incentives for overseas manufacturers under the government's recently announced Penjana," he said in a statement.
Quoting the 1H2020 report, developers are unlikely to embark on large-scale industrial park developments in the short term owing to lower demand for industrial property products.
However, smaller-scale standalone developments as well as upgrading or redevelopment of existing buildings in established, mature industrial parks with good accessibility and connectivity, where land is scarce, will take centre stage.
In the interim, manufacturers or owner-occupiers could potentially be looking into divesting or liquidating their assets to improve their cash flow, the report suggested.
"Sale and leaseback arrangements provide such a solution with zero interruption to the manufacturer's current operation and give the investor a guaranteed yield. Similarly, owners of older or aged facilities may be more inclined towards selling their assets that present redevelopment opportunities," it said.
Meanwhile, Sim believes the outlook for Malaysia's industrial property segment is favourable, and not just because big manufacturers will take advantage of tax incentives but also because of the growth in e-commerce.
"International e-commerce operators [are] riding on the surge of demand for their services amid consumers' shift towards digital channels and online shopping. We also foresee more international e-commerce operators considering Malaysia as an important regional distribution hub within their network," he added.
In terms of rents, rates of industrial space in prime sub-markets, namely Shah Alam, Subang, Petaling Jaya, Kuala Lumpur and Klang, are anticipated to remain resilient for the remainder of the year.
In general, monthly asking rents in the Klang Valley industrial market ranges between RM1.80 and RM2.50 psf depending on location, building specifications and other factors, according to the report.
As for transactional activity, Knight Frank expects those that were delayed during the MCO to pick up during the second half of the year, provided the Covid-19 pandemic remains under control or subsides.
As at 1Q2020, the cumulative industrial property stock in the Klang Valley stood at 45,924 units. Another 1,014 and 1,726 units of factories and warehouses respectively are currently under construction and have obtained planning approvals.
Some new and upcoming industrial projects within the Petaling District include Sunway Subang, Elmina Business Park, Novus Business Park Glenmarie, Temasya Industrial Park and Hap Seng Industrial Hub, all located in Shah Alam.
Downward pressure on office rents and occupancy
The coronavirus pandemic is anticipated to exert downward pressure on rental and occupancy levels in the oversupplied Klang Valley office market as the gap between supply and demand continues to widen amid weaker office demand and a shrinking pool of tenants, according to the report.
"The sense of growing uncertainty surrounding supply and demand chains will lead to lesser leasing or transactional activity as business owners and investors review or put on hold their real estate decisions," it said.
It noted, however, that the recent OPR cut is expected to support property yields. "[Nonetheless], the magnitude of Covid-19's effect upon the real estate market is currently unknown and will largely depend on both the scale and longevity of the outbreak."
During the review period, the average achievable rental in KL city continued to be under pressure at RM7.25 psf per month compared with RM7.28 psf per month in 2H2019.
As for the office markets in KL fringe and Selangor, average achievable rental rates in 1H2020 held steady at RM5.80 and RM4.32 psf per month respectively compared with RM5.80 and RM4.31 psf per month in 2H2019. This was supported by active leasing activities and positive tenant movements, the report said.
The KL fringe and Selangor office markets, which attract a wider profile of tenants, are also expected to remain resilient, supported by attractive leasing packages as well as an improved rail network that continue to drive demand in these decentralised locations.
"Well-located office buildings in established and upcoming decentralised office locations that enjoy seamless connectivity to public transportation links such as Mercu 2 @ KL Eco City, Vertical Corporate Tower B in Bangsar South and Menara Etiqa Bangsar continue to enjoy healthy take-up," said the report.
During the review period, asking rentals of well-located Grade A office space in Kuala Lumpur ranged from RM5.50 to RM12 psf per month, while in Selangor, similar-grade office space commanded competitive monthly rentals ranging from RM4 to RM6.50 psf.
In terms of office transactions, only one was noted during the review period. Menara Guoco in Damansara Heights, which was sold to Tower REIT for a consideration of RM242.1 million, is a 19-storey office building with 232,133 sq ft of net lettable area (NLA). It forms part of an integrated development known as Damansara City.
Meanwhile, demand for smaller office space is anticipated to increase. "Co-working or flexible space may be a good option for new occupiers and businesses looking to navigate in the near term before committing to a longer-term plan," the report said.
Retail sector to gradually recover
As for the retail sector, the retail sales trend is expected to gradually improve moving forward with further easing of restrictions during the current recovery phase of MCO. Shopping malls and retailers are also expected to embrace technological innovations, with a focus on less contact with surfaces and among people.
"We expect to see more creative ideas and trends that embrace technological innovations in the retail industry. The short-term outlook for the sector remains cloudy but there are windows of opportunity in the mid to longer term with the right data, key insights and value," said the report.
In the meantime, the booming e-commerce business appears to be a silver lining in the current crisis, accelerating the sales of consumer goods through online channels, it said.
"Amid social distancing measures and reduced presence in physical stores, consumers have shifted to online platforms, pushing retailers to adopt e-commerce and increase their online presence."
For example, Fraser & Neave Holdings Bhd (F&N) has launched its own e-commerce site as well as smartphone application while Sunway Pyramid Mall has launched its online store in partnership with MatDespatch, a local delivery partner, the report noted.
It also said the Malaysia Digital Economy Corporation (MDEC) has forecast the e-commerce sector to set a record high growth of 20% to RM170 billion this year.
Meanwhile, pending the tabling of the Covid-19 Temporary Measures Act to provide relief from legal disputes over certain contractual obligations and financial distress in the post-MCO period, Knight Frank advises shopping mall landlords to offer rental rebates or reductions for the next six months to help their tenants through the difficult financial recovery period, as has been done by several mall operators.
The report also noted that monthly gross rentals of prime shopping centres in the Klang Valley had remained resilient during the review period.