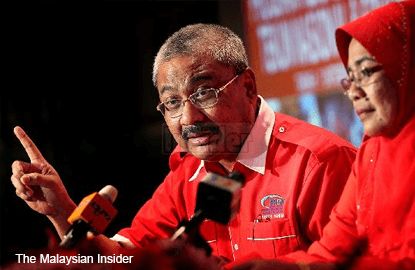 (Nov 26): Former Tekun chief executive officer Datuk Abdul Rahim Hassan was today charged with two counts of corruptly approving loans amounting to RM200,000 to a company linked to his family.
The 60-year-old, who is also Tekun managing director, claimed trial to the charges before Sessions Court judge Alaudeen Ismail.
On the first count, he is charged with approving a RM100,000 loan for a pioneer programme for Dynamind Enterprise Sdn Bhd, where the owner Khairul Fadly Mahammad, is his son-in-law.
He faces a second charge for approving another RM100,000 loan to the same company, where his nephew Khairiyah Khalid is said to be a business partner.
Both offences were committed at the Tekun Nasional office in Bandar Tasik Selatan on March 31, last year.
Tekun is placed under the Agriculture and Agro-Based Industries Ministry and disburses government loans to assist petty traders.
Rahim, represented by Hasnal Rezua Merican, risks a jail term of up to 20 years or five times the corrupt amount upon conviction.
Deputy Public Prosecutor Siti Syakimah Ibrahim conducted the prosecution.
Alaudeen fixed bail at RM50,000 with one surety and ordered Rahim's travel documents to be impounded.
The judge fixed the case for mention on December 16. – The Malaysian Insider