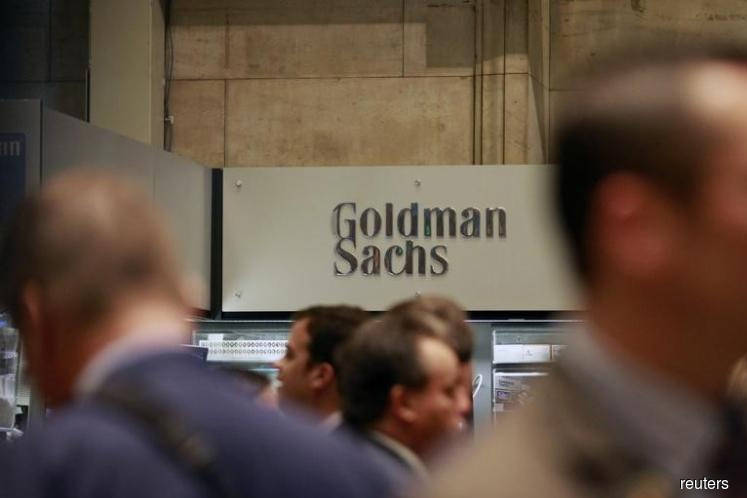 KUALA LUMPUR (Jan 11): Goldman Sachs may be on the hook for as much as US$5 billion (about RM20.48 billion) for its role in the 1Malaysia Development Bhd (1MDB) bribery scandal — twice the previous estimates of a worst-case scenario, New York Post reported today, quoting a recent Wells Fargo research report.
New York Post reported that Goldman, which helped raise about US$6.5 billion for 1MDB, faces increasing heat from regulators, federal prosecutors and Malaysia over the deal, the proceeds from which largely paid for bribes to government officials and the lavish lifestyle of playboy financier Low Taek Jho, also known as Jho Low.
"Goldman will likely be forced to forfeit US$600 million it made in fees, pay at least US$1.2 billion in fines to the Securities and Exchange Commission (SEC), and at least another US$2.7 billion in money returned to Malaysia, according to an interview with Peter Henning, a former criminal prosecutor at the Justice Department, which was published in a Thursday research report from Wells Fargo," New York Post reported.
The rest would likely be doled out to other agencies investigating the bank, Henning was quoted as saying.
New York Post reported that the sentiments were echoed by Wells Fargo analyst Mike Mayo, who has been critical of Goldman's involvement.
"There is no way to minimise the mishap with 1MDB, and now it is a matter of assigning blame and the degree," Mayo was quoted as saying.
New York Post quoted Henning, who was also an investigator at the SEC, as saying the staggering new liability estimates come despite the fact that government prosecutors are less willing to impose sky-high penalties than in previous years.
"The Justice Department and the SEC are unlikely to seek a large penalty in the current environment that takes into account the impact on shareholders who bear the ultimate burden of any penalty," Henning said.
New York Post reported that Michael DuVally, a Goldman spokesman, declined to comment. UBS last month estimated that Goldman's liability would top out at around US$2.5 billion — one of the highest estimates at the time, according to New York Post.