This article first appeared in City & Country, The Edge Malaysia Weekly, on November 11, 2019 - November 17, 2019.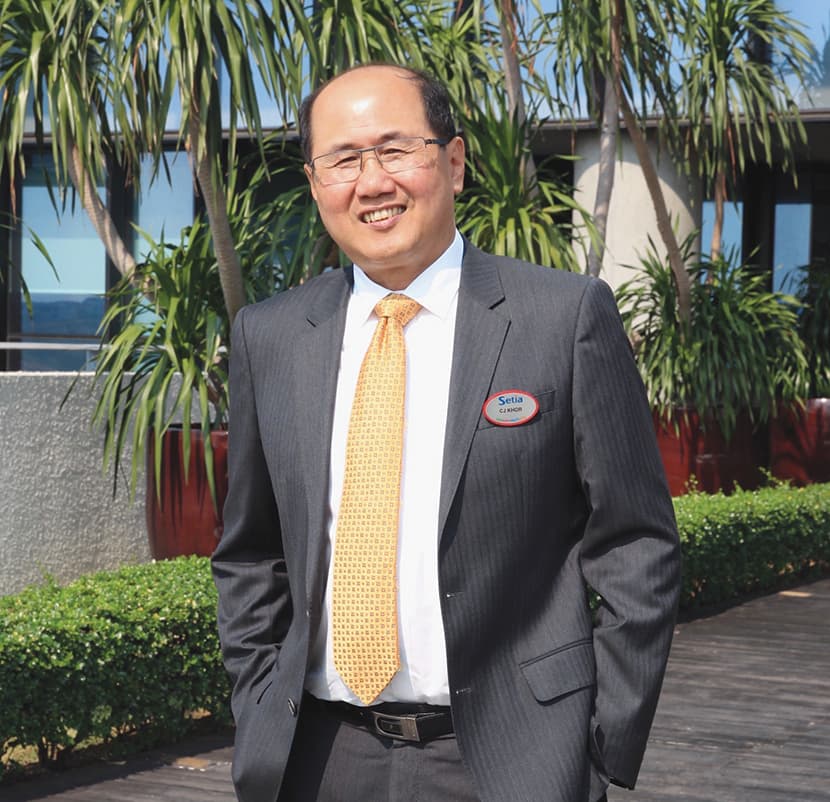 FY2018 has been quite busy for us and we were able to exceed our target of RM5 billion to achieve sales of RM5.12 billion." — Khor Mohd Shahrin Yahya / The Edge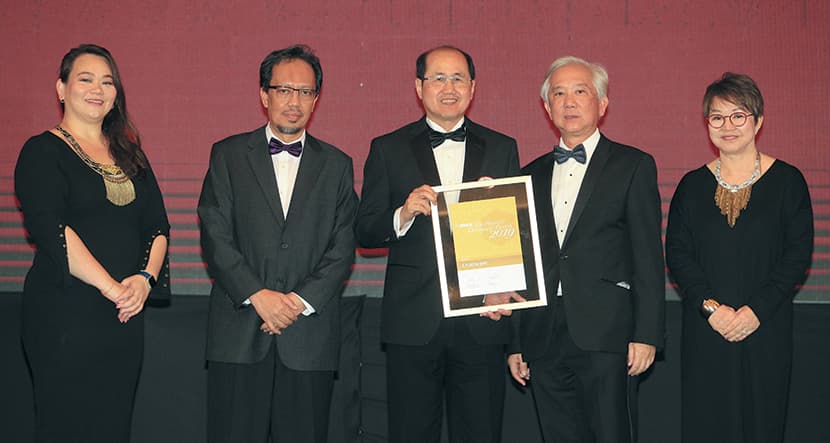 Khor with (from left) City & Country editor Rosalynn Poh, The Edge Malaysia editor-in-chief Azam Aris, The Edge Media Group publisher and group CEO Datuk Ho Kay Tat and EdgeProp.my managing director and editor-in-chief Au Foong Yee Mohd Shahrin Yahya/ The Edge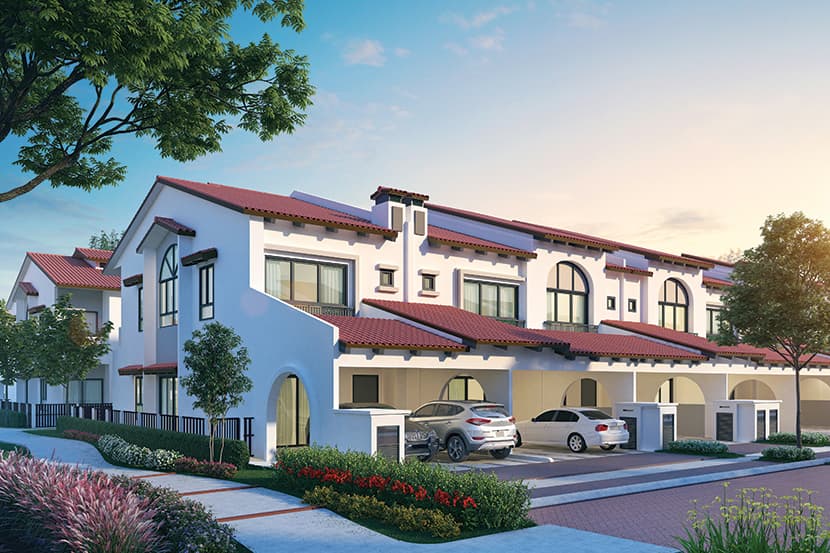 An artist's impression of Setia Safiro Picture By S P Setia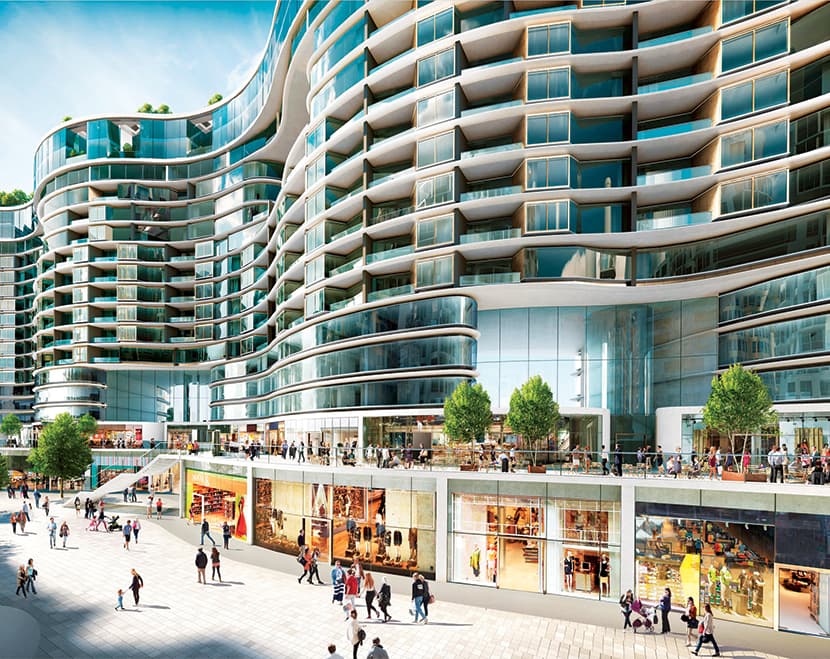 An artist's impression of Battersea Power Station Phase 3 in London Picture By S P Setia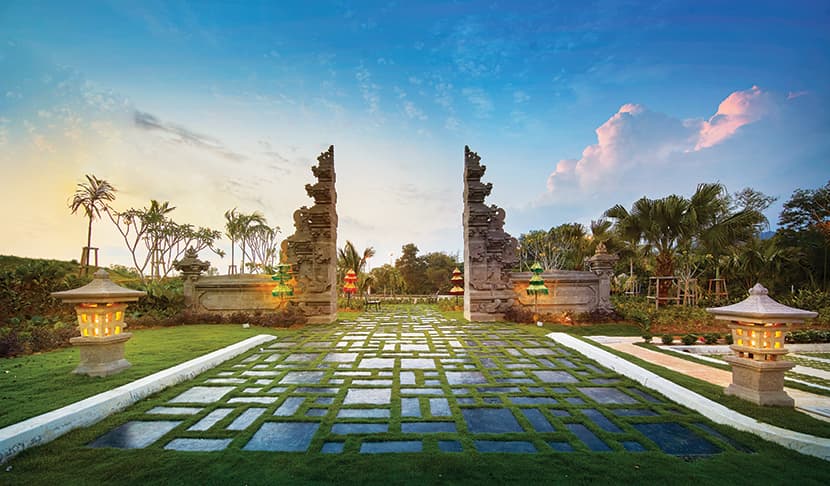 Setia Mayuri in Semenyih is inspired by the Balinese concept Picture By S P Setia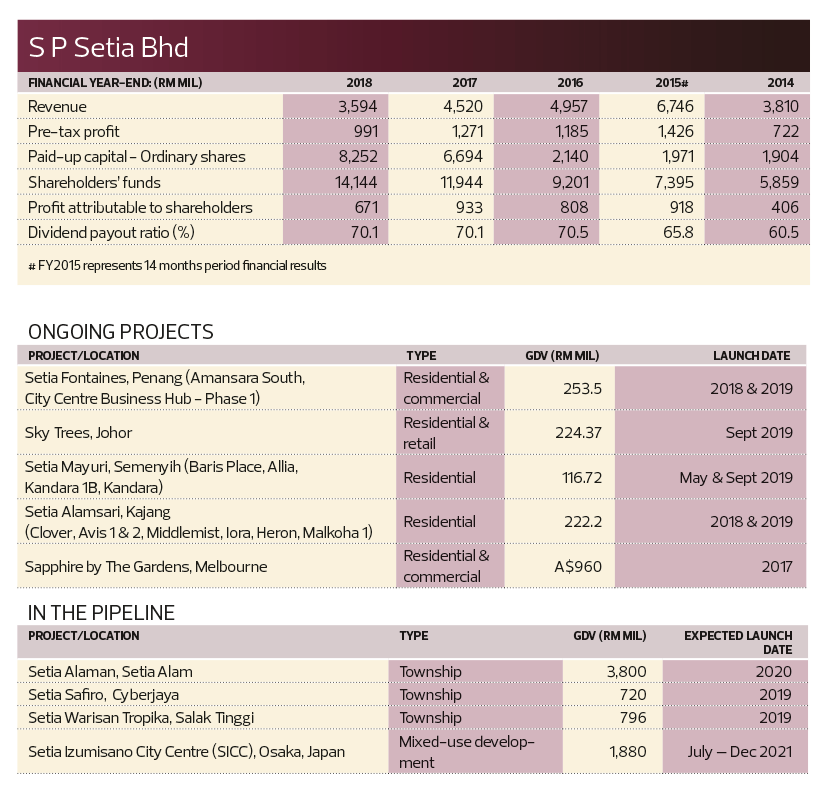 No. 1 | S P Setia Bhd + Best in Qualitative Attributes
 
2019
2018
Overall
1
1
Quantitative
3
1
Qualitative
1
1
S P Setia Bhd has grown from strength to strength over the years despite the challenging property market. In FY2018, not only did it surpass its RM5 billion sales target to close the year with RM5.12 billion, but it also made its maiden foray into Japan and expanded its property investment portfolio.
FY2018 also marks the first full financial year since its merger with I&P Group. The corporate exercise boosted the group's land bank to 9,381 acres, with an estimated gross development value (GDV) of RM144.52 billion.
As at June 30, S P Setia had 46 ongoing projects and total unbilled sales of RM10.67 billion.
President and CEO Datuk Khor Chap Jen tells City & Country that he is looking to expand its property investment portfolio, which currently comprises convention centres and shopping malls. In the past year, the developer signed various agreements with operators to bring hotels into its existing developments.
S P Setia has once again made it to the top spot of The Edge Malaysia Top Property Developers Awards, ranking first in qualitative category. Khor shares more about the company and its plans going forward.
City & Country: How has FY2018 (ended Dec 31) been for S P Setia?
Datuk Khor Chap Jen: FY2018 has been a challenging year but also a busy one for us. At the beginning of the year, a lot of people were adopting a wait-and-see attitude because of the general election. Things were more settled after the election and confidence came back, especially during the three months between the abolishment of the Goods and Services Tax and the implementation of the Sales and Service Tax. Towards the end of the year when political uncertainties came in, people started holding back again. At the same time, the US-China trade war began to escalate.
Having said that, FY2018 has been quite busy for us and we were able to exceed our target of RM5 billion to achieve sales of RM5.12 billion. It is a good result for us. We launched Setia Fontaines in Penang, our first major township in the north. Also, in terms of investment properties, we signed agreements with ONYX Hospitality Group for a hotel in KL Eco City and in Bayan Lepas, Penang, with the Amari brand. There will also be a Shangri-la Hotel in our Sapphire by the Garden project in Melbourne, Australia.
In Australia, we launched UNO Melbourne, which is quite successful. We did a groundbreaking ceremony for Sapphire by the Garden. Also, we successfully bid for a 4.9-acre piece of land in Osaka. The biggest achievement would be selling Battersea Phase 2 commercial assets to PNB-Kwasa International 2, which is a joint venture between Permodalan Nasional Bhd and the Employees Provident Fund. I think FY2018 has been a fairly good year for us.
FY2018 is the first full financial year since the merger with I&P Group. What has changed and how has it impacted the company and its shareholders?
With the merger of S P Setia and I&P Group, the first thing we focused on was to make sure the integration was done properly. In terms of human resources, the first thing we did was to harmonise the reward and remuneration system. We did a lot of town hall meetings and focus groups, trying to bring everyone to one culture and way of doing things.
Then for projects, we had to merge and reorganise some of the projects. We reassigned the duties of some staff. We took the opportunity to revise the plan of some I&P Group projects and enhance their value before resubmitting the new plans for the authorities' approval.
We took the opportunity to rebrand some townships and we want to leverage on the strength of both brands. We did a lot of work on some townships, such as landscaping and improving accessibility. There were some hiccups but by and large, we are quite pleased with the results.
The merger has doubled our land bank and put us in a good position for projects with a total GDV of RM140 billion, which will last us 15 to 20 years. One good thing is that these land parcels are all in strategic locations that could be developed in the very near future. Hence, we are not aggressive in looking for more land bank now.
Earlier, S P Setia had revised downwards its FY2019 sales target to RM4.55 billion from RM5.65 billion. The revised sales target is lower than last year's total sales. What have been the challenges in doing business and how does the group overcome them?
Some events that we did not anticipate was the escalation of the US-China trade war. It affected the whole world's economy and things started to slow down. There were some short-term gains where some industries started moving to Malaysia from China but when we take a long-term view, people are more cautious now. They avoid spending on big-ticket items.
Secondly, we were expecting a conclusion to Brexit but it has been extended and the uncertainties have affected our project there. Globally, as the US becomes more protectionist, other countries follow suit and start imposing additional stamp duty on foreign purchases.
Locally, there are still some political uncertainties, which have affected sentiments. There are also concerns of the property overhang. We need to be cognisant of all these challenges so we revised our sales target downwards to realign with market conditions.
How is the group's international business? Any plan to diversify to other cities/countries?
In China, it is a joint-venture project for an industrial estate which opens up 13,000 acres of industrial land. In Singapore, because of the cooling measures, the market has not really come back yet.
Australia also has cooling measures, but I think now, the government is thinking that the cooling measures have actually dampened the market too much. Anyway, our Australian projects have been doing quite well. Sapphire by the Garden is more than 95% sold and UNO Melbourne is more than 85% sold.
The Vietnam market has come back and as it is one of the biggest beneficiaries of the US-China trade war, so there is a lot of activities there but our contribution from Vietnam is not that big … it is about RM100 million.
Then in the UK, people are holding back because of Brexit. Over the last two years, we had a few hundred million pounds of sales from the UK. It shows that people are still buying but not in a big way.
The project in Osaka is our first project in Japan, and the development order has been approved. We are submitting the building plan and we intend to launch it next year. The project will have retail, office and residential components. The site is next to an outlet mall and 6km from Kansai International Airport, so one of the concentrations is the hotel and convention centre business. We are also targeting the Muslim market, with facilities to cater for halal products and services.
I think there is enough on our plate at the moment, so we will be concentrating on our existing projects. The only one that we might look into further is Melbourne because our projects there are all under construction.
Is investment property something the group is looking to expand?
At the moment, our contribution from the investment property business is very small … it is less than 5%. But we have a long-term goal of increasing the contribution from this business to 20% in 15 to 20 years. How we are going to achieve the target is that we are going to build up assets within our own developments. We already have convention centres, such as Setia Spice Arena and Setia City Convention Centre, as well as shopping malls (Setia City Mall and KL Eco City Mall).
The three hotels announced earlier are all owned by us as well. We are also looking at community centres for senior living, which is [something] between a hospital and a daycare centre. We are still looking at which model suits Malaysia best.
How does S P Setia remain competitive and set itself apart from other developers?
Competition is always there and one thing we always do is that we don't compromise on quality. Quality is something that people expect and we are moving towards using more of the industrialised building system, whereby we can better control the quality. We have been using the system for high-rise developments and we are now going to use the system for landed homes.
In terms of innovation of products, we have a whole range so we can come up with products that suit the market. For example, buyers now are very cost-conscious and since it is not easy to get loans, we came up with starter homes for them. When buyers cannot get the loan margin they desire, we have programmes to bridge the gap.
What is your outlook for the property sector?
The next 12 months will continue to be challenging and the market will be flat. It depends a lot on the direction of the US-China trade war, which has a huge bearing globally.
Malaysia, on its own, will always have demand for housing because we are still a relatively young nation as more than half our population is below the age of 35. This group still need homes, but the question will be the type and location. A lot of people are talking about the B40 group, but for us, affordable is not only for the B40 group… it also applies to the M40 and T20 groups because these two groups also work their way up and they want to upgrade their homes as well.