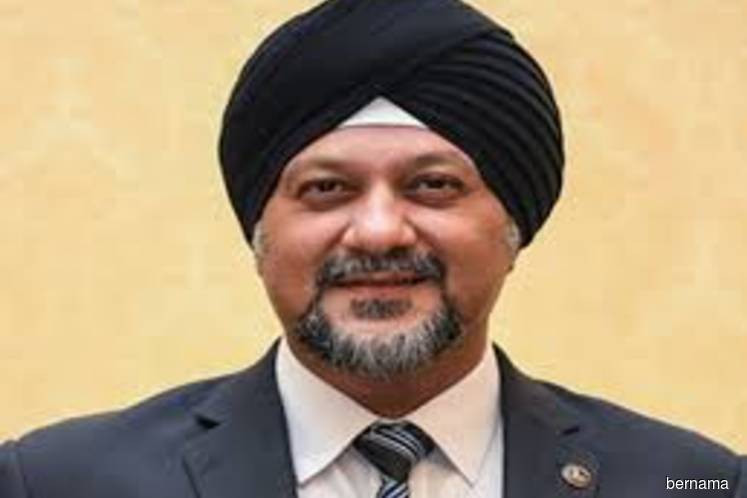 KUALA LUMPUR (Sept 28): Communications and Multimedia Minister Gobind Singh Deo said his ministry has completed the proposed amendments to Sections 53 and 233 of the Communications and Multimedia Act 1998 (CMA).
Section 53 deals with penalties imposed on licensees for non-compliance with directions made by the Malaysian Communication and Multimedia Commission under provisions of the CMA.
The proposed amendment would see a substantial increase in penalties against the licensees for non-compliance of such directions.
"Having completed the proposed amendments, the ministry will now seek the views of groups concerned before finalising the proposals, which we hope to table in the upcoming sitting of Parliament," he said in a statement today.
Gobind said the amendment would send a strong signal to all licensees under the said Act that the government is serious in its efforts to enforce provisions which regulate the communications and multimedia sector, including efforts to increase speeds and reduce prices of broadband networks, as well as enhancing competition in the said industry.
The amendment to Section 233 of the Act, meanwhile, deals with the offence of improper use of network facilities or network service or application service to tighten its scope and clearly define its reach.
Section 233 further seeks to introduce the requirement for proof of intent, before any statement could be deemed offensive, thereby eliminating the prospect of arbitrary prosecution or abuse in its use.
"Section 233 is one of the provisions that has been widely criticised as being too broad in its application, resulting in abuse. There have also been concerns expressed over its use as a tool to stifle political dissent," Gobind said.
Pakatan Harapan had in its manifesto, pledged to deal with draconian provisions in various statutes, which include the CMA, he added.