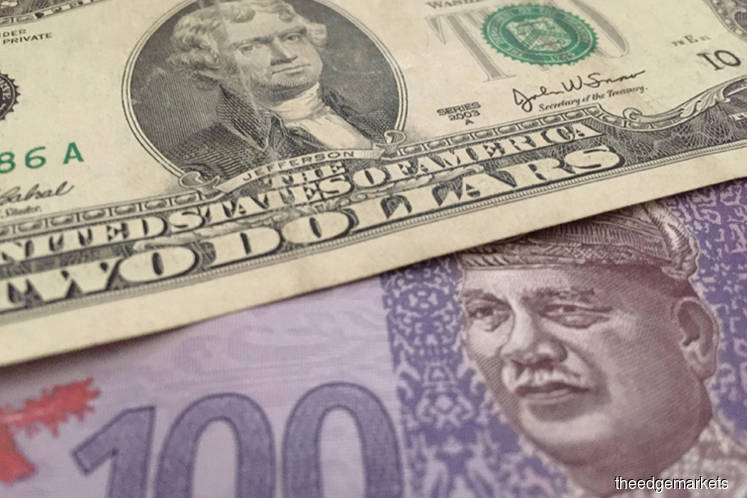 KUALA LUMPUR (May 13): Morgan Stanley Research has recommended forex traders to go long in the US dollar-Malaysian ringgit, as it forecasts the ringgit to be weaker against the greenback compared with current levels for the whole of 2019.
In its Global Strategy Mid-Year Outlook report, Morgan Stanley underlined the ringgit to average at 4.20 against the greenback in the second quarter of 2019 (2Q19).
It is expected to drift further to 4.22 in the third quarter, before regaining some strength in 4Q19 — again at an estimated 4.20 average.
Moving on, the research house expects the ringgit to gradually strengthen next year, with quarterly forecasts of 4.18, 4.17, 4.16 and 4.15 against the greenback in the four quarters in 2020.
At press time, the ringgit is trading at 4.1637 against the US dollar.