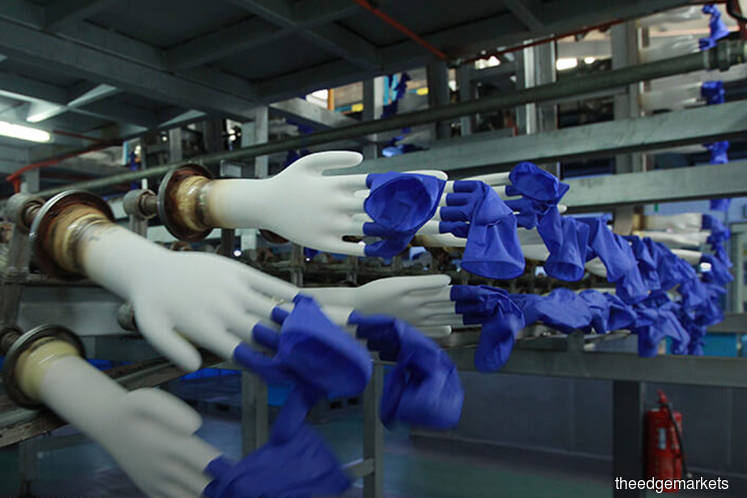 KUALA LUMPUR (Dec 27): Gas Malaysia Bhd's approved revision of natural gas tariff for the non-power sector starting from next year is viewed neutrally by an analyst who says it will have negligible impact on the gloves sector.
"We are neutral on this revision as the increase in effective gas tariff is only 0.7% from the previous revised tariff," MIDF Amanah Investment Bank Bhd Research said in a note today.
Yesterday, Gas Malaysia said it will raise the average natural gas base tariff for the non-power sector in Peninsular Malaysia to RM32.69 per million British thermal units (MMBtu) from Jan 1 to June 30 next year, up from the current RM31.92 per MMBtu.
As for the impact on glove makers, MIDF Research said on average, there would be negligible impact of less than 1% on FY19 earnings of glove companies under its coverage.
"Moreover, on average, natural gas constitutes only about 10%-12% of the total production costs for the glove producers under our coverage. Hence, according to our calculations, all four glove producers under our coverage will experience negligible impact on earnings of about less than 1% arising from this latest revision in natural gas tariff as the increase in effective gas tariff is only 0.7% compared to the previous period," it said.
MIDF Research said demand for gloves will continue to increase, driven by more stringent hygiene requirement.
It said glove manufacturers will capitalise on this demand by continuously expanding its production capacity.
"However, there are risks that overexpansion in capacity would lead to downward pressure in ASP (average selling price) and higher operating costs.
"In order to maintain operating costs, we take comfort in knowing that glove manufacturers are actively looking at ways to reduce the escalating cost of labour and energy. Bearing this in mind, we expect that the glove players' profit margin will remain stable," it said.
The glove producers under MIDF Research's coverage are Top Glove Corp Bhd, Hartalega Holdings Bhd, Supermax Holdings Bhd and Kossan Rubber Industries Bhd.