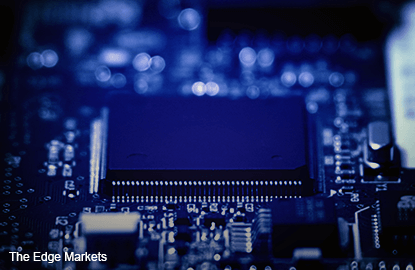 KUALA LUMPUR (March 7): Global sales of semiconductors rose 13.9% year-on-year (y-o-y) in January to US$30.6 billion from US$26.9 billion a year earlier, according to the U.S.-based Semiconductor Industry Association (SIA).
In a statement on its website yesterday, the SIA said the January sales were 1.2% lower than the December 2016 total of $31.0 billion, reflecting normal seasonal market trends.
It said January marked the global market's largest year-to-year growth since November 2010.
All monthly sales numbers are compiled by the World Semiconductor Trade Statistics (WSTS) organization and represent a three-month moving average.
SIA president and CEO John Neuffer said the global semiconductor industry was off to a strong and encouraging start to 2017, posting its highest-ever January sales and largest year-to-year sales increase in more than six years
"Sales into the China market increased by more than 20% year-to-year, and most other regional markets posted double-digit growth.
"Following the industry's highest-ever revenue in 2016, the global market is well-positioned for a strong start to 2017," he said.
The SIA said year-to-year sales increased substantially across all regions: China (20.5%), the Americas (13.3%), Japan (12.3%), Asia Pacific/All Other (11.0%), and Europe (4.8%).
It said month-to-month sales increased in Europe (1.2%), but fell slightly in China (-0.2%), Japan (-1.6%), Asia Pacific/All Other (-1.6%), and the Americas (-3.1%).