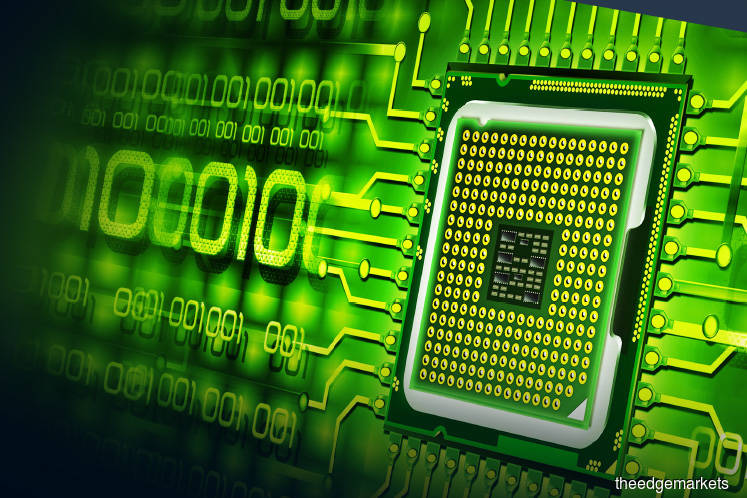 KUALA LUMPUR (July 11):  Global sales of semiconductor manufacturing equipment by original equipment manufacturers are forecast to fall 18.4% year-on-year in 2019 to US$52.7 billion from US$64.5 billion a year earlier.
The US-based Semiconductor Equipment & Materials International's (SEMI) Mid-Year Forecast released yesterday showed growth in equipment sales resuming in 2020, with an 11.6% rise to US$58.8 billion.
In a statement on its website July 10, SEMI said the current forecast reflects recent downward adjustments in capital expenditures and rising market uncertainty due in part to geopolitical tensions.
The SEMI Mid-Year Forecast shows wafer processing equipment sales falling 19.1% in 2019 to US$42.2 billion.
It said the other front-end segment, consisting of fab facilities equipment, wafer manufacturing, and mask/reticle equipment, is expected to slide 4.2% to US$2.6 billion this year.
SEMI said the assembly and packaging equipment segment is on track to decline 22.6% to US$3.1 billion in 2019, while semiconductor test equipment is forecast to decrease 16.4% to US$4.7 billion this year.
Meanwhile, Taiwan is seen dethroning South Korea as the largest equipment market and lead the world with 21.1% growth this year, followed by North America with an 8.4% uptick.
China will maintain the second spot for the second consecutive year, and Korea will fall to third after throttling back capital expenditures.
All regions tracked except Taiwan and North America will contract this year.
SEMI forecasts that, in 2020, the equipment market is expected to recover on the strength of memory spending and new projects in China.
It said equipment sales in Japan will surge 46.4% to US$9.0 billion.
China, Korea, and Taiwan are forecast to remain the top three markets next year, with China rising to the top for the first time.
South Korea is forecast to become the second largest market at US$11.7 billion, while Taiwan is expected to reach US$11.5 billion in equipment sales.
More upside is likely if the macroeconomy improves and trade tensions subside in 2020, said SEMI.