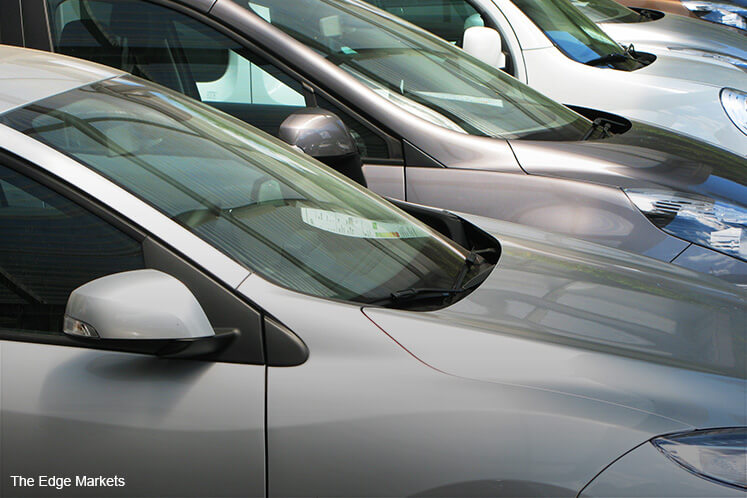 KUALA LUMPUR (May 4): Global demand for new vehicles will increase 1% to 2% in 2017, according to Fitch Ratings' latest US Automotive Handbook published yesterday.
The report said growth in China, Europe and Brazil will more than offset demand declines in the US, Japan and South Korea.
In the US, Fitch expects sales to decrease to 17 million in 2017 from 17.5 million in 2016.
The ratings agency said that in China, sales growth will likely fall to the mid-single-digit range in 2017.
It said the government has partially rolled back the tax incentive on small-engine vehicles that it enacted in 2015, raising the vehicle purchase tax to 7.5% from 5%.
Fitch said the tax increase will be phased-in to cushion the impact on vehicle sales, but Chinese consumers pulled forward their purchase of qualifying vehicles in late 2016 in anticipation of the tax increase, leading to lower sales of these vehicles in 2017.
"European sales remain about 10% off their 2007 peak. We expect growth of 2% to 3% in 2017 in Europe due to pent-up demand, continued favourable economic conditions in several countries and low interest rates supporting vehicle purchasing," it said.
Fitch said US trade policy is also a key focus of investors.
It said that among the Detroit auto manufacturers, a broad-based increase in import taxes on vehicles from Mexico would likely have a more significant impact on General Motors Company (GM) and Fiat Chrysler Automobiles N.V. (FCA) than on Ford Motor Company.
It said auto suppliers are less likely to be directly affected by import taxes, but a decline in demand for vehicles manufactured in Mexico would negatively affect the suppliers that manufacture components for them.
"The Trump administration is also looking at relaxing some of the emissions and fuel efficiency regulations that were enacted under the Obama administration.
"However, due to continued tightening of emissions regulations outside the US, global auto manufacturers will likely continue investing in lower emission technologies.
"Also, auto manufacturers will likely try to avoid getting caught off-guard if fuel prices unexpectedly rise," it said.
Fitch said the migration towards electrified powertrains and the quickening pace of research into autonomous vehicles are also driving radical changes in the global auto industry.
It said although the effect of these changes will not be a near-term threat to traditional auto manufacturers and suppliers, the potential long-term effects could be substantial.
It explained that auto manufacturers and suppliers are competing with numerous start-ups and technology companies to dictate the terms of the coming disruption in personal mobility, adding that traditional auto manufacturers risk losing relevance as the mobility landscape changes.
"As the global auto industry evolves, Fitch is placing increased emphasis on auto issuers' long-term positioning relative to developing trends.
"A rapid change in the competitive environment could alter our view regarding issuers' market positions, which could affect their ratings, although the shifting landscape is unlikely to have a direct effect on issuers' ratings in the near term," it said.