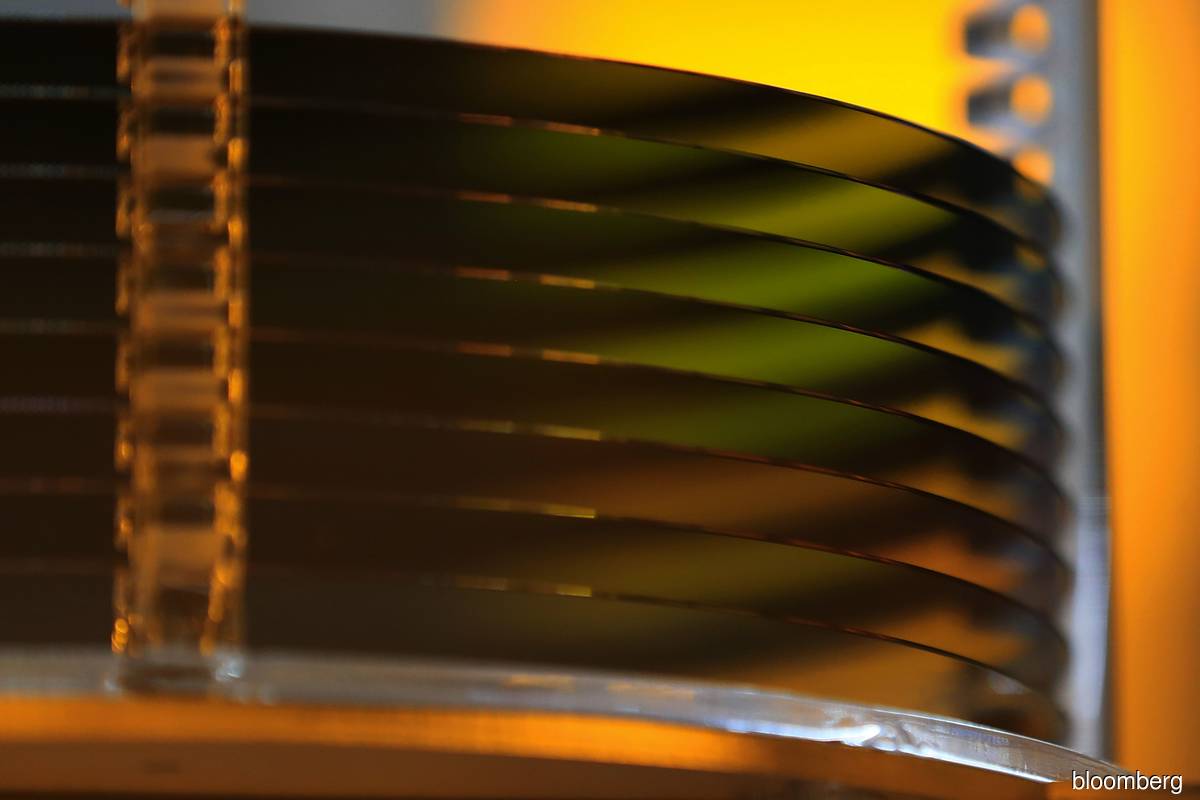 KUALA LUMPUR (Aug 11): Global semiconductor manufacturers face heightened revenue and cash flow volatility from supply chain reconfigurations amid elevated nationalism and protectionism, geopolitical instability, and monetary and fiscal policy interventions, according to Fitch Ratings.
In a statement on Wednesday (Aug 10), the international rating agency said chipmakers more exposed to non-consumer markets will remain supply-constrained going into 2023, aided by still-solid demand from data centres and significant automotive chip shortages.
However, it said weakening consumer electronics, personal computer and smartphone sales are weighing on other chipmakers, resulting in capital expenditure (capex) reductions.
Fitch said the US$280 billion (RM1.24 trillion) CHIPS and Science Act passed by the US Congress, which earmarks US$52 billion for onshoring production, should accelerate semiconductor capacity additions in the US.
"We expect US President Joe Biden to sign the Bill into law, given the administration's public support for the legislation.
"The Act follows similar actions taken by the European Union designed to wean the semiconductor supply chain from an over-reliance on Southeast Asia, and relieve market constraints," it said.
Fitch said government investment and support in select Asian governments had reshaped the chip industry over the last two decades, during which the US share of semiconductor manufacturing declined to the low teens from the mid-30% range.
It said the process of regionalising manufacturing footprints by effectively building duplicate supply chains in the US and Europe will initially reduce efficiency.
"Moreover, we expect this transition to result in short recurring periods of heightened revenue and cash flow volatility, particularly compared with the increasing efficiency the industry has enjoyed over past decades.
"In the nearer term, chip manufacturers risk over-investing in production capacity heading into an economic downturn," it said.
Fitch said slowing global economic growth and aggressive capacity additions could reverse the favourable semiconductor supply/demand environment heading into 2023, resulting in excess capacity that could persist into 2024 to 2025.
It said chip manufacturers had flexibility to reduce capex to match lower-than-anticipated demand, but risk supply shortages upon recovery, given significant lead times required to prepare factories for production.
It said recent semiconductor sales had seen unusually acute excess demand, supported by robust resumption of consumer spending, as economies reopened following government-mandated pandemic mitigation efforts, depleted inventories, and constrained supply chains.
The agency said concerns over supply availability had spurred defensive inventory purchases, exacerbating demand.
In response, chip manufacturers invested aggressively to add capacity with more spending planned, based on multi-year capex strategies.
Positively, Fitch believes the semiconductor industry remains poised for long-term mid-single-digit average growth driven by secular "mega trends" in technology (e.g. 5G deployment and artificial intelligence), and increasing chip content.
It said this will support revenue growth and credit profiles for chip manufacturers over the longer term, and should limit the degree and duration of more typical cyclical downturns related to inventory corrections.