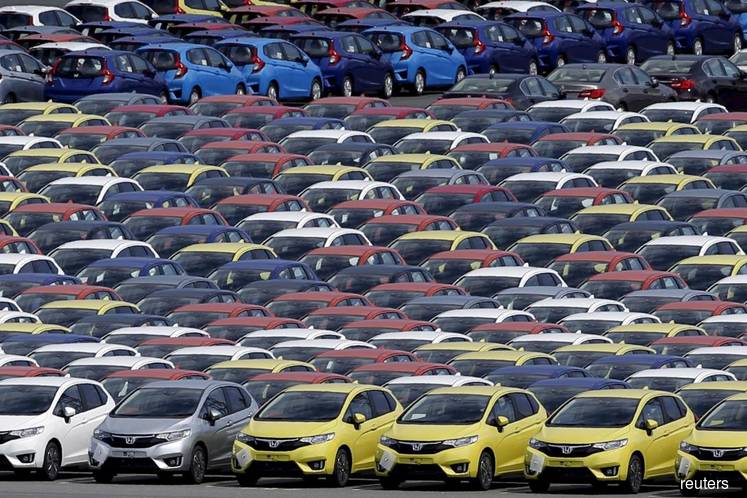 KUALA LUMPUR (Sept 18): Light vehicle sales worldwide look set to fall by 2%-3% this year with virtually no growth over 2020-2021, according to S&P Global Ratings.
It said this in a report titled Global Auto Sales Will Stay In The Slow Lane For At Least The Next Two Years.
S&P Global Ratings credit analyst Vittoria Ferraris said worsening global economic conditions, the trade war between the U.S. and China, and the high cost of innovation for carmakers will continue to dampen sales.
"We expect auto manufacturers will suffer some margin erosion, particularly in the mass-market segment, as they may struggle to fully pass through the increased cost of connectivity, electrification, and autonomous driving.
"These rising costs will translate in higher auto prices and damage consumer affordability, additionally deterring car buyers," she said.  
Ferraris said on the plus side, persistently low interest rates should support affordability, while a rich pipeline of new models featuring sophisticated upgraded connectivity and electrification options and autonomous solutions will be attractive for the market.
"However, we do not think this will be sufficient to raise global light vehicles sales next year, following the dip in 2019 sales that we estimate this year," she said.
Ferraris said the rating agency now expects light vehicle sales in China to decline by 7%-9% this year, while it foresees a 3% decline in the U.S. and up to a 2% decline in Europe.
"For 2020 and 2021, our base case assumption is for zero to 1% growth in global light vehicle sales.
"We expect all market regions will experience volume weakness, except in China, which may see a modest rebound, although not before 2021," she said.