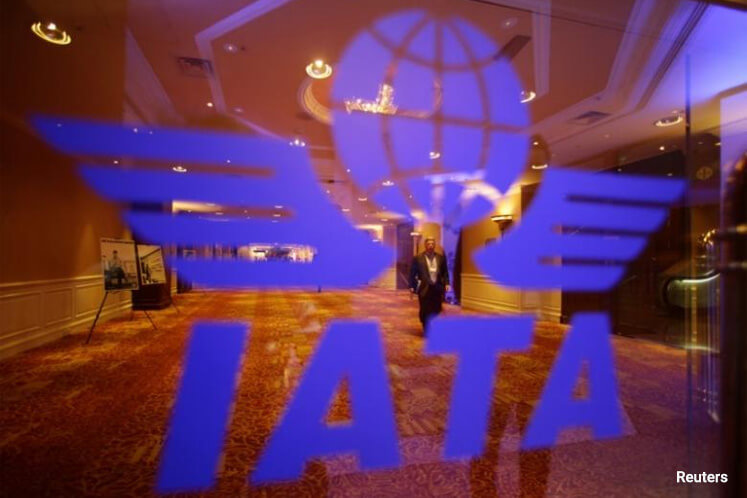 KUALA LUMPUR (July 27): The squeeze on global airlines' profit margins from higher input costs intensified in Q2 2018, according to the International Air Transport Association's (IATA) latest survey of airline CFOs and Heads of Cargo.
The results of the July 2018 Airline Business Confidence Index conducted in early-July and released yesterday, suggests that half of the respondents reported that profitability increased in annual terms in Q2, but this was the lowest proportion since April 2017.
It said as a result, while the backward-looking weighted-average score remained above the 50-mark that is consistent with no change, it fell sharply from the previous quarter.
IATA said the majority of respondents (57%) continue to expect profits to increase over the next 12 months, helped by a robust backdrop for demand as well as steps taken to improve efficiencies.
However, it said the proportion reporting that they expect to see a deterioration in the year head jumped to its highest level since October 2016 (32%,from 12% last time), with many respondents expecting to see a further squeeze from higher input costs.
IATA explained that the July survey results point to ongoing momentum in passenger demand.
It said nearly three-quarters of respondents reported an increase in passenger volumes in Q2, which was down slightly from the previous survey but still above the average over the past five years (67%).
All told, the weighted-average backward-looking score fell back slightly from the April survey but remains at an elevated level, it said.
IATA said the vast majority of our respondents (84%) reported that they expect a further increase in passenger volumes over the year ahead – the second highest proportion in the last decade.
It said with just 5% of respondents expecting a fall in demand, the forward-looking weighted-average score increased slightly and remains very high.
Meanwile, it said the outlook for cargo demand has softened slightly in the past two surveys, which partly reflects uncertainty caused by the recent pick-up in global trade tensions.
Nonetheless, it said the majority (58%) of respondents expect air freight volumes to rise further over the year ahead.
"Encouragingly, 43% reported an increase in employment levels in Q2 relative to the same period a year ago, and more than 50% of respondents expect to increase employment levels further over the next 12 months," it said.