This article first appeared in The Edge Malaysia Weekly, on November 9, 2020 - November 15, 2020.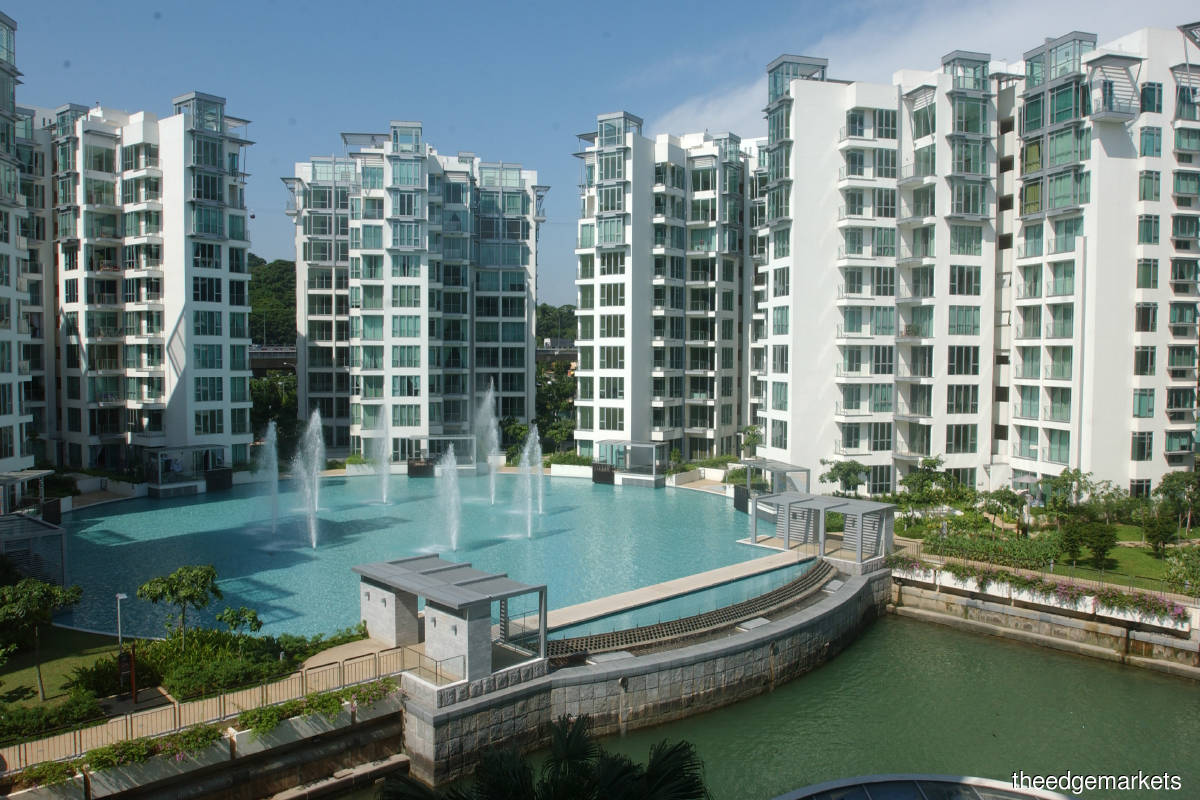 C P Tan owns apartments in several buildings located in Kuala Lumpur. He rents out these strata units on a short-term basis and uses the income to service his loan but is now worried about whether he can continue the practice.
"It is said that bad things come in threes. As it is, the economy was already slowing down before the last election and we now have an unstable government. Because of Covid-19 and its domino effect on the travel-related industry, I am no longer getting tenants like before. Now, this decision by the Federal Court may encourage other buildings to also ban short-term rentals."
Already, the building management of an apartment building near the Petronas Twin Towers where Tan owns a unit has informed him he can no longer rent out his unit on a short-term basis.
Tan is certainly not the only one concerned about the fate of his units that are rented out as short-term accommodation (STA), following a recent landmark decision by the Federal Court in the case of Innab Salil & Ors vs Verve Suites Mont' Kiara Management Corp.
Last month, the apex court ruled that management corporations and joint management bodies (JMBs) could ban short-term rentals through their own house rules.
The decision is bound to have an impact on both existing and future investors who are or plan to operate their strata homes as an STA under Airbnb, HomeAway or other similar set-ups.
"The judgement by the Federal Court reinforces the entitlement of management corporations and bodies under the Strata Management Act (SMA) 2013 to create by-laws restricting the engagement in short-term rentals of the owners' units. Management bodies can now safely create by-laws with the intention of curbing short-term rentals in the buildings under its management," Zico law partner Jeyakuhan S K Jeyasingam says in a Legal Alert note dated Oct 23.
The case before the Federal Court involved Swedish national Innab Salil, who owned several units in Verve Suites Mont' Kiara. On multiple occasions, Salil's house guests had misused the common facilities at the property and caused nuisance to the residents. The safety and security measures set in place at Verve Suites were also compromised, it was argued.
Since management bodies of strata properties are empowered under Section 59 and 70(2) the SMA 2013 to create by-laws restricting activity for the purpose of safety and security, the management corporation passed a resolution — in this case, House Rule No 3 — prohibiting the use of the residential units for business including short-term rentals.
The resolution was approved by an overwhelming majority of 96-4 by the residents present during an extraordinary general meeting.
Salil continued to engage, however, in the arrangement of short-term rentals in defiance and breach of House Rule No 3, which led to Verve Suites' initiating legal action. Salil unsuccessfully argued that the House Rule was in violation of Section 70(5) of the SMA 2013, which in part states that no additional by-law shall be capable of operating to prohibit or restrict the transfer, lease or charge of or any other dealing with any parcel of a subdivided building or land.
On Oct 5, the apex court ruled in favour of the management corporation and held that House Rule 3 was legal and valid in law and did not violate the SMA 2013.
Generally, there are two types of STA operators — individual and commercial. According to The Malaysian Productivity Council's (MPC) data, more than half of STAs are serviced condominiums (51%), followed by apartments (12%) and terraced homes (10%).
The Federal Court's decision applies not only to condominiums and apartments but also to townhouses and landed gated and guarded homes that are stratified.
It is worth noting that that the decision does not prohibit short-term rentals across the board, as it depends on whether the rules of a property development allow or disallow such an arrangement.
Lawyer Ranjan N Chandran, a commercial and construction partner at Hakem Arabi & Associates, tells The Edge: "To my mind, it will be a misconception to say that the Federal Court decision has far-reaching consequences to prohibit all short-term rentals. It must be noted that, in the Salil case, the house rules of that particular apartment, which were passed at the Joint Management Body meeting, clearly endorsed the prohibition of short-term rentals."
Ranjan adds that there should be no problem allowing short-term rentals if the house rules of the particular apartment or condominium permit it. He observes, however, that there are states such as Penang and Selangor that want to impose blanket bans on short-term rentals in strata buildings.
"Imposing the proposed blanket bans on short-term rentals will adversely affect the tourism industry in Malaysia, which is already seriously going through a slowdown, owing to the Covid-19 pandemic," he argues, adding that there is no justification for the proposed blanket bans if there are regulations and controls in place, such as those proposed by MPC.
The standardisation of regulations, licensing and taxes involving the hotel sector and STA is expected to be finalised by year-end. One of MPC's proposals is limiting the number of rental days to between 90 and 180 days in a year — a move that would favour hotel operators, who are experiencing arguably the worst year of business, but one that Airbnb says would be restrictive to economic activity when hosting tourists.
Ranjan says: "What must be addressed by MPC is the cap on the maximum occupancy period for short stays like that introduced in Japan, where the maximum duration of stay permitted is 180 days. The advantages of Airbnb are that it is a popular concept worldwide to boost tourism and where the property is located in prime locations near public transportation, food, restaurants and shopping. Airbnb is a cheaper alternative and affordable, as the owners need not pay taxes like hotels do. The disadvantage is, of course, it kills the hotel industry and their revenue."
Looking at it from a broader perspective, Ranjan believes that allowing short-term rentals to service one's bank loan may be a preferred option as opposed to a foreclosure proceeding for default in payments.
What about future purchasers? Jeyakuhan, who specialises in dispute resolution relating to property and strata management law and succession law, says: "Homebuyers with the intention of investment via short-term rental business activities are advised to take necessary steps to ensure that the targeted property allows for short-term rentals across all platforms, including but not limited to Airbnb, Agoda Homes and Booking.com." He says these steps may be in the form of making proper enquiries before the purchase of the said property.
"Similarly, to provide assurance to homebuyers, developers can also opt to enter into deeds of mutual covenants with the purchasers, expressly specifying the use of the relevant property for short-term rentals, and restricting the making of by-laws that prohibit short-term rentals within the property."
Jeyakuhan adds that this move will not only safeguard the purchasers' interests but also ensure that potential homebuyers are well informed of the use of the development to prevent future legal complications. As such, it would be a win-win situation for both the aspiring Airbnb hosts and developer — and, subsequently, the management body.