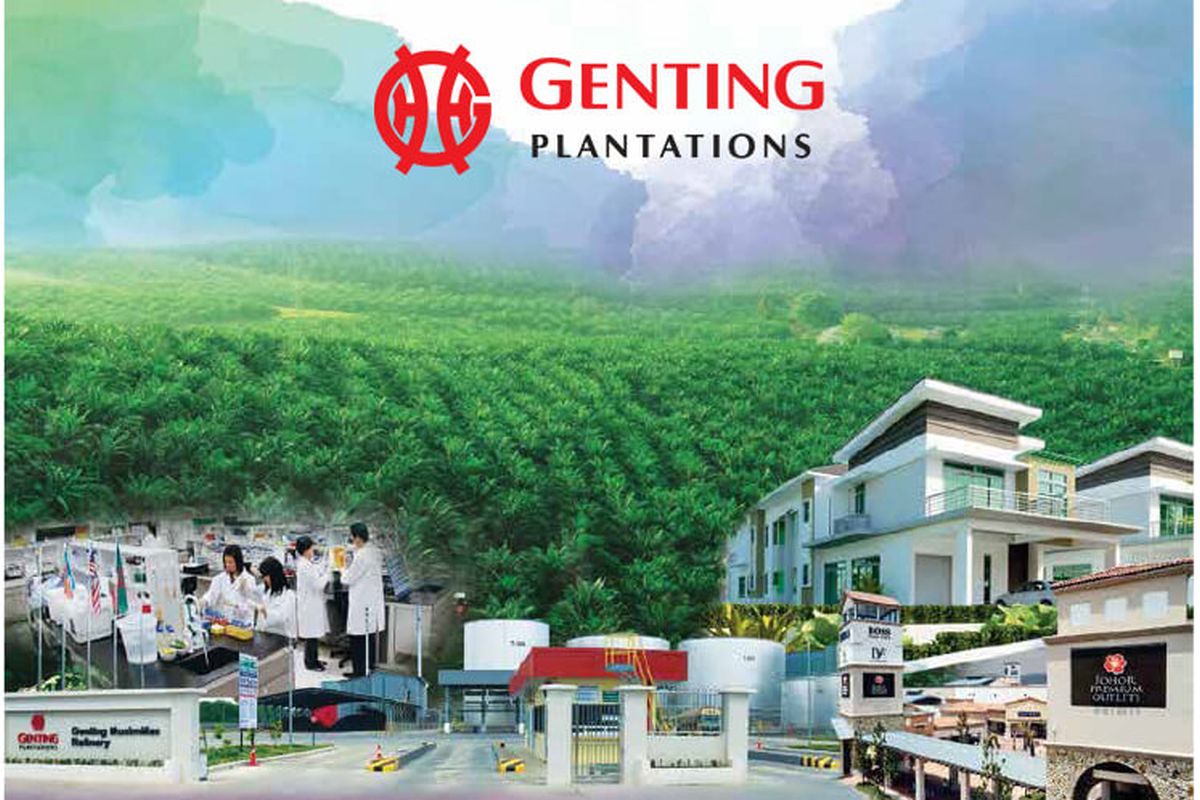 KUALA LUMPUR (Feb 24): Genting Plantations Bhd's net profit grew by 28.1% to RM79.04 million in the fourth quarter ended Dec 31, 2020 from RM61.69 million a year earlier, due to stronger palm products prices.
Earnings per share rose to 8.81 sen from 6.88 sen.
Quarterly revenue rose 14.9% to RM739.25 million from RM643.59 million, the group said in a bourse filing.
The group has declared a final dividend of four sen per share payable on a date to be fixed later as well as a special dividend of 11 sen per share to be paid on March 30.
Genting Plantations said crude palm oil (CPO) prices continued its upward climb during the quarter, buoyed by a decline in inventory levels from tightening of supply, sustained demand and stronger soybean oil prices.
The group achieved higher CPO and palm kernel prices of RM2,589 per tonne (up 14% from  a year ago) and RM1,732 per tonne (up 41%) respectively.
Fresh Fruit Bunches (FFB) production also rose to 598,000 tonnes, 3% higher from 580,000 tonnes.
For the full year, Genting Plantations said its net profit grew 79% to RM254.36 million from RM142.07 million in 2019, while revenue was up 10.2% to RM2.5 billion from RM2.27 billion.
The group said its prospects for 2021 will track the performance of its mainstay plantation segment, which is in turn dependent principally on the movements in palm products prices and the group's FFB production.
"The group expects palm products prices to continue to be influenced by factors such as the demand and supply dynamics of palm oil and substitute oils and fats, global economic conditions and the implementation of higher biodiesel mandates by Indonesia and Malaysia.
"These factors are in turn contingent on the impact from the prolonged Covid-19 situation," said Genting Plantations.
The group anticipates the resumption of overall growth in FFB production for 2021 driven mainly by its additional mature areas and better age profile in Indonesia but says the crop production may still be affected by the lingering effects of adverse weather conditions across both Malaysia and Indonesia in preceding years, whilst replanting activities are also expected to moderate production from Malaysia estates.
It added that the outlook for the downstream manufacturing segment in 2021 will continue to be challenging due to the unfavourable palm oil-gas oil spread and uncertain demand outlook for its products in the wake of the Covid-19 pandemic.
Genting Plantations' shares closed four sen or 0.43% lower at RM9.30 today, valuing the group at RM8.35 billion.