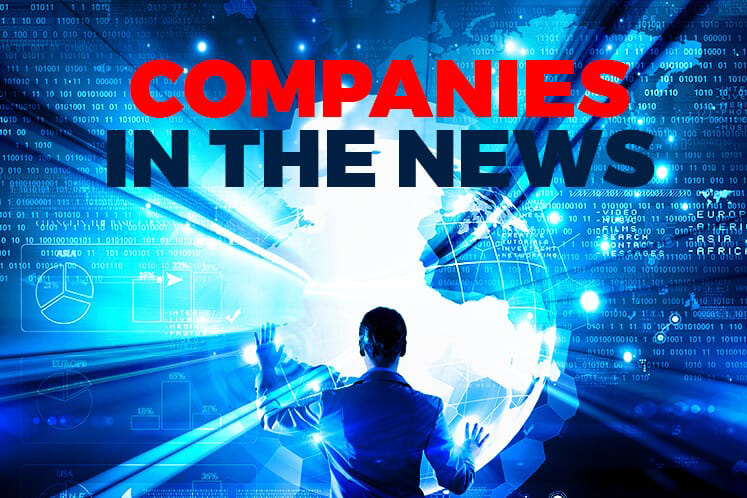 KUALA LUMPUR (June 19): Based on corporate announcements and news flow today, companies that may be in focus on Thursday (June 20) may include the following: Genting Malaysia Bhd, Apex Equity Holdings, Dagang NeXchange Bhd, TH Heavy Engineering Bhd, MSM Malaysia Holdings Bhd, Lafarge Malaysia Bhd and YTL Corp Bhd
Genting Malaysia Bhd chairman and chief executive Tan Sri Lim Kok Thay has reportedly announced that he would take a 20% pay cut to offset the effect of heavy gaming taxes which have weighed on the group's financial performance.
Last year the group posted a weaker set of results that it attributed to higher gaming taxes and Lim's intended pay cut is expected to help reduce costs.
The Edge Malaysia weekly in its June 10 – 16 issue reported that Lim was the best-paid CEO of all Bursa-listed companies in 2018, taking home RM183.07 million based on Genting Bhd's annual report disclosures.
Shareholders of Apex Equity Holdings Bhd have given the green light for the proposed merger between its wholly-owned unit JF Apex Securities Bhd and Mercury Securities Sdn Bhd.
Nonetheless, shareholders seem to be divided in their views on the proposed merger deal. The proposed merger resolution was passed with only 54.8% majority, not unanimously.
Apex director Datuk Azizan Abd Rahman said the company will now proceed to get the vesting order from the High Court within the next two months.
Dagang NeXchange Bhd (DNeX) has confirmed that it is in talks to sell its 30% stake in its upstream oil and gas (O&G) associate Ping Petroleum Ltd.
The group is confident that it could fetch attractive valuations for the investment given current stronger crude oil prices compared with the time when it acquired the equity stake.
Besides that, its executive director Zainal Abidin Abd Jalil Zainal highlighted that Ping's reserves and volume are high currently, especially for its brownfield asset, the Anasuria Cluster, which is expected to augur well for the valuation of its stake in the associate company.
TH Heavy Engineering Bhd (THHE), which is in the midst of formulating a plan to regularise its financial conditions, hopes to keep up the momentum of last week's contract win through to the rest of its financial year ending Dec 31, 2019.
Its CEO Suhaimi Badrul Jamil also said the group is expecting to turn a profit this year, following the positive momentum seen in the second half of last year and the first quarter of this year.
THHE posted a net profit of RM2.48 million in the first quarter, compared with a net loss of RM14.75 million a year ago, while quarterly revenue increased to RM11.53 million from RM186,000.
Refined sugar producer MSM Malaysia Holdings Bhd has warned that it will resort to taking commercial approaches that may not be beneficial to Malaysia as a whole should the group's financial performance continue to be impacted by sugar import permit holders that are approved by the Government.
Group chairman Datuk Wira Azhar Abdul Hamid said the two local industry players have constantly engaged with the Government to express concerns and for their views on Approved Permits (APs) to be taken into consideration.
The APs issued by the Malaysian Government expose local refiners further to the global sugar market surplus, as excess supplies from producing countries such as Thailand are being directed into the Malaysian market, he added.
YTL Corp Bhd executive chairman Tan Sri Dr Francis Yeoh is now the executive chairman of Lafarge Malaysia Bhd.
His appointment effective today comes after Tunku Tan Sri Imran Tuanku Jaafar stepped down as an independent and non-executive chairman of the cement maker.
Lafarge Malaysia also appointed Tan Sri Asmat Kamaludin, Datuk Yoogalingam Vyramuttu and Datuk Tan Guan Cheong as the group's independent and non-executive directors.