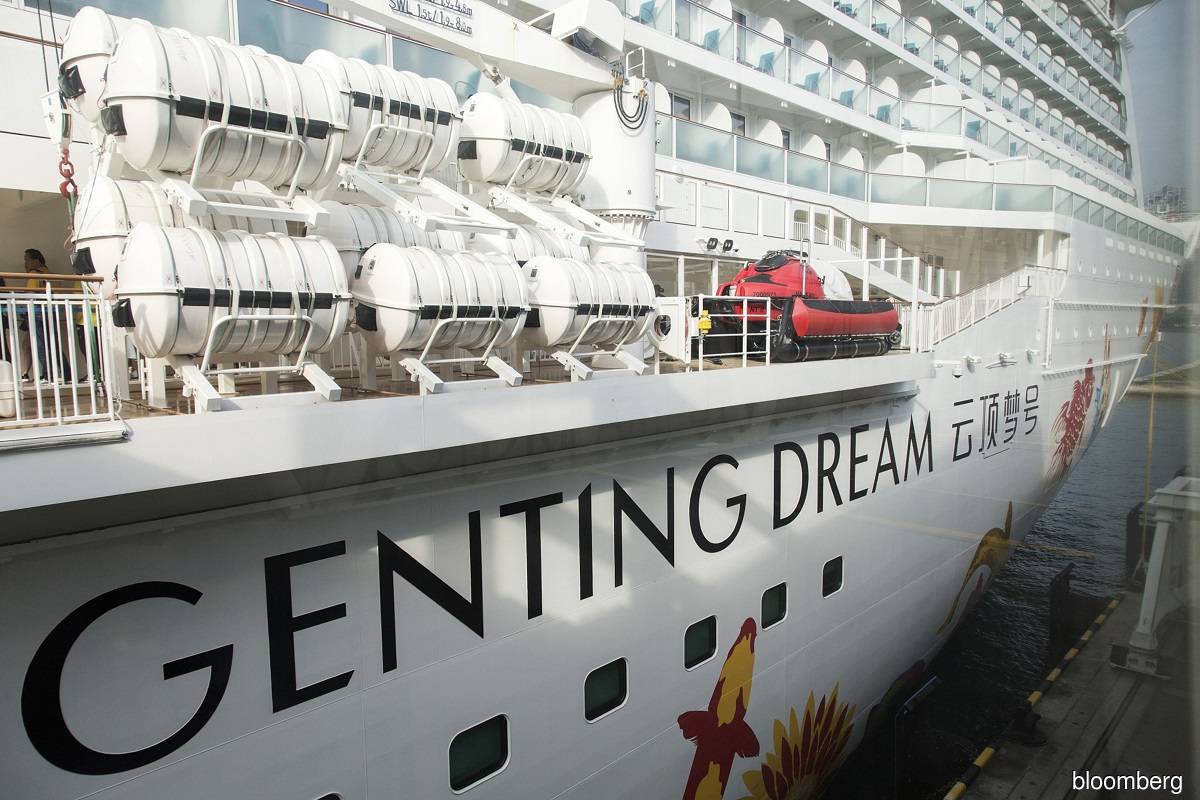 KUALA LUMPUR (Sept 28): Cruise ship operator Genting Hong Kong Ltd said it continues to seek new sources of funding in view of uncertainties over the industry's recovery from Covid-19 pandemic-driven movement restrictions which had stifled growth of the global tourism sector.
In Genting Hong Kong's interim report for the six months ended June 30, 2021 (1HFY21), the company said its financial results remained heavily impacted by the Covid-19 pandemic and the extent of losses will depend on many factors, including the timing of full return to service of its cruise fleet.
"As reported in the company's announcement on June 28, 2021, the group's relevant financial creditors, partners and other stakeholders have entered into definitive documentation in respect of a holistic, solvent, amendment and restatement of the group's material financial indebtedness and recapitalisation transaction. 
"The major outbreak of the Covid-19 Delta variant in the last two months resulted in the suspension of cruise operations in Taiwan, a reduction of the cruise capacity limit in Singapore and a month's delay in the restart of cruise operations in Hong Kong. 
"Due to effective measures taken by the authorities, the Covid-19 Delta variant is under control in these three key markets," said Genting Hong Kong, which filed its latest interim report with the Stock Exchange of Hong Kong last Friday (Sept 24).
For 1HFY21, Genting Hong Kong said its net loss narrowed to US$231.23 million (about RM966.77 million) from a net loss of US$687.06 million a year earlier.
"Total revenue decreased to US$182.26 million for 1HFY21, compared with US$226.23 million for 1HFY20, mainly due to suspension of Crystal Cruises and Star Cruises operations since the Covid-19 outbreak in early 2020, offset by resumption of some of Dream Cruises operations in 1HFY21," Genting Hong Kong added.