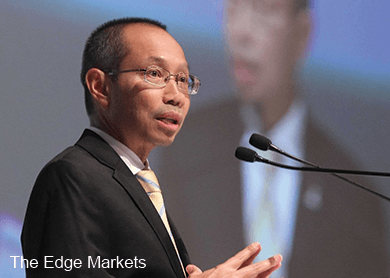 KUALA LUMPUR: Malaysia is on track to achieve a 5% to 6% GDP growth next year, in spite of low crude oil prices.
According to Datuk Seri Mohd Wahid Omar, minister in the prime minister's department overseeing the Economic Planning Unit, the impact of low oil prices would still be "manageable".
"Given the fact that our economy has diversified and our exports of oil and condensate only makes up 4.5% of our total exports, the impact on the Malaysian economy would still be manageable.
"Overall, it [the economy next year] has both positives and negatives, [but] I still believe that the growth target between 5% and 6% is still achievable," he said.