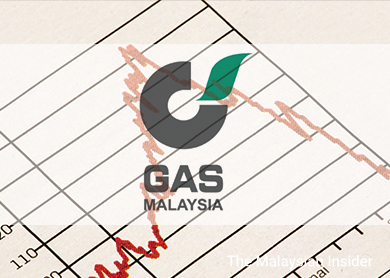 KUALA LUMPUR: The share price of Gas Malaysia Bhd fell by 1.06% yesterday, despite analysts expecting the company to get an earnings boost from the latest natural gas tariff hike. The counter closed down three sen at RM2.80 yesterday, giving it a market capitalisation of RM3.6 billion.
Gas Malaysia on Tuesday announced that gas prices supplied to commercial and industrial sectors in Peninsular Malaysia will rise by an average of 10.3% from July 1, citing higher buying price of the fuel that it procured from Petroliam Nasional Bhd.
Describing the move as a positive surprise, analysts are predicting the hike to boost Gas Malaysia's earnings per share (EPS) growth by between 25% and 38% in the next three years.
In a report yesterday, Affin Hwang Capital analyst Lim Tee Yang said Gas Malaysia is set to see better profit margins, which is a boost to dividends.
"With the revision in gas tariff, we estimate Gas Malaysia may now be earning a higher spread of RM1.67 per million British thermal units (mmBtu) even after taking into account the usual increase of RM1.50 per mmBtu to Gas Malaysia's purchasing price," he said.
"This marks a significant improvement over our previous estimate where Gas Malaysia earned a spread of only slightly over half its historical spread (RM2.02 per mmbtu)," he added.
Lim has revised his EPS estimate higher by 25% to 38% for financial years 2015 to 2017, based on the revised profit spread assumption of RM1.67 per mmBtu from RM1.30 per mmBtu previously.
"Our RM1.67 per mmBtu estimate assumes a blended buying price of RM20.13 per mmBtu," he said.
Affin Hwang Capital is maintaining a "hold" rating on Gas Malaysia, but has raised its target price to RM3 from RM2.50 previously after taking into account higher dividends. In a separate sector report yesterday, the research firm also believes that the natural gas tariff hike will have minimal impact on glovemakers as natural gas only makes up 7% to 9% of total production costs and will be passed on to customers.
In a statement yesterday, the Association of Water and Energy Research Malaysia questioned the rationale behind the hike, saying Malaysia should be reaping benefits from crude oil prices which have been low since the fourth quarter of 2014.
Nevertheless, an analyst who declined to be named, said the tariff hike is justified considering Gas Malaysia's interests. He said the company purchases subsidised piped gas, but there is an imposed cap on the amount that  it is allowed to purchase.
"For any amount above this limitation, Gas Malaysia will have to buy piped gas according to international LNG prices," he said.
Under the latest tariff adjustment, the gas tariff in Peninsular Malaysia will increase to RM21.80 per mmBtu from RM19.77 per mmBtu, said Gas Malaysia. The latest tariff increase comes seven months after the last revision in October last year as part of a previous government plan to cut subsidies and reduce its budget deficit.
This article first appeared in The Edge Financial Daily, on June 11, 2015.