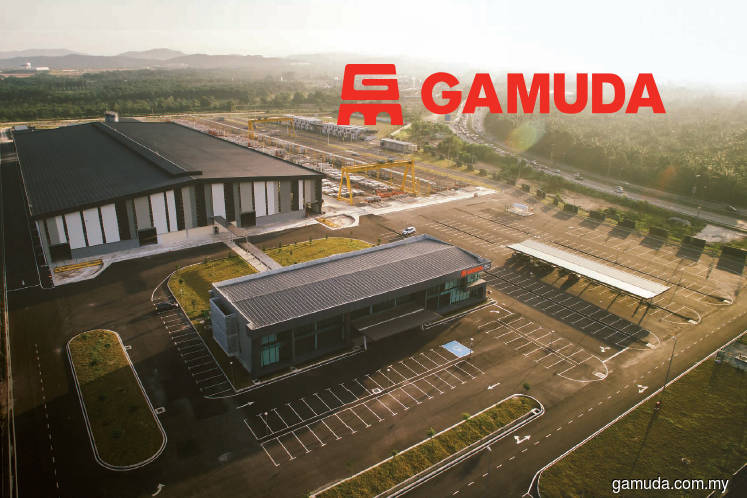 KUALA LUMPUR (Oct 2): Gamuda Bhd will buy a 50% stake in Martinus Rail Pty Ltd under a planned collaboration to bid for some A$20 billion (about RM56 billion) worth of construction projects in Australia.
In a statement today, Gamuda said Gamuda Engineering Australia and Australia-based Martinus Rail will tender for infrastructure jobs immediately while Gamuda Engineering will provide support and training to address the skills shortage in Australia.
"Gamuda has agreed to invest (in) a 50% equity stake in Australian-based Martinus Rail to leverage the significant pipeline of construction projects in Australia. This allows both companies to further scale up their investments in Australia," Gamuda said.
Gamuda Engineering managing director Datuk Ubull Din Om said in the statement: "This acquisition provides a springboard for Gamuda to contribute towards infrastructure development in Australia, especially in the railway industry, in addition to the upcoming metro tunnels and tolled road projects."
"This is similar to what we have successfully achieved in other nation building projects which have sustainably benefited the local supply chain in the economic and social segments. We expect to tender for more than A$20 billion of work over the next year or so," Ubull said.
Gamuda's statement claimed that Martinus Rail is the largest independent, privately-owned specialist rail constructor in Australia with the relevant accreditation, track record and resources to achieve even greater success in the industry.
"Martinus Rail's track record has built up a strong brand in the rail space, with the successful delivery of large rail projects exceeding A$200 million in New South Wales, Victoria and Queensland," Gamuda said.
Martinus Rail managing director Treaven Martinus said in the statement Martinus Rail and Gamuda have complementary strengths in infrastructure construction.
"We are excited by the prospect of bringing innovation and technology from a world-class rail infrastructure company like Gamuda to the Australian rail industry, and combining it with our extensive local experience to become Australia's leading rail contractor," he said.
At Bursa Malaysia today, Gamuda's share price fell three sen or 0.81% to RM3.67 at 11:20am. The stock saw 225,700 shares traded.