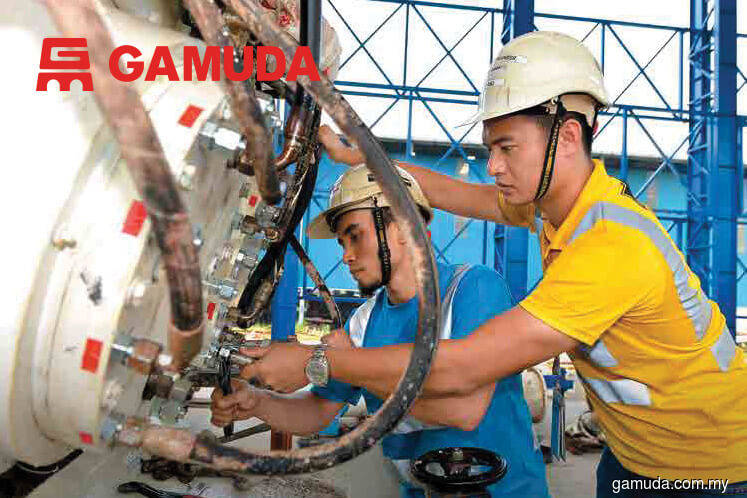 KUALA LUMPUR (Aug 9): Gamuda Bhd's 80%-owned unit Gamuda Water Sdn Bhd would not continue to be the operation and maintenance (O&M) contractor for the SSP3 Water Treatment Plant, according to Minister of Water, Land and Natural Resources Dr Xavier Jayakumar.
Speaking to reporters at Parliament lobby today, Xavier said under the deal, the Federal Government will foot the RM1.9 billion bill as upfront payment for Pengurusan Air Selangor Sdn Bhd (Air Selangor) to take over Syarikat Pengeluar Air Sungai Selangor Sdn Bhd (SPLASH).
In return, the Federal Government-owned Pengurusan Aset Air Bhd (PAAB) will take over the water assets under SPLASH, and lease them back to Air Selangor over the long term to pay back the upfront payment.
However, Xavier said Air Selangor has not finalised the leasing terms, merely stated that it is a "long-term lease".
"Gamuda will be out of the picture, that is the whole purpose of the deal. Anyway we bought it at a discount, the net book value was RM3.54 billion," he said.
"The Federal Government will pay the RM1.9 billion, the remaining RM650 million will be paid by state government through instalments," he said.
Gamuda is the biggest shareholder of SPLASH with a 40% stake, while Kumpulan Perangsang Selangor Bhd (KPS) owns 30%. Sweet Water SPV Sdn Bhd, a private vehicle of businessman Tan Sri Wan Azmi Wan Hamzah, owns the remaining 30% stake.
Last Friday, newly appointed Selangor Menteri Besar Amirudin Shari announced that state government-owned Air Selangor offered to buy out SPLASH at RM2.55 billion.
The acquisition requires Air Selangor to make an upfront payment of RM1.9 billion upon signing the definitive agreement. The remaining RM650 million will be paid in instalments over a period of nine years.