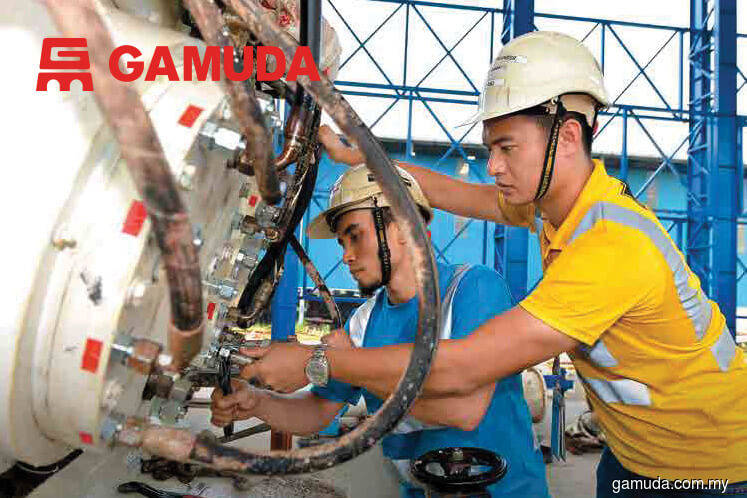 KUALA LUMPUR (Aug 6): Gamuda Bhd and Kumpulan Perangsang Selangor Bhd (KPS) saw their share price fell by 3.09% and 4.21% respectively as the trading of their shares resumed today after Pengurusan Air Selangor Sdn Bhd offered RM2.55 billion cash to take over Syarikat Pengeluar Air Sungai Selangor Sdn Bhd (SPLASH) on Friday.
As of writing, Gamuda was trading at RM3.76, a decline of 3.09% with about 3.94 million shares done, while KPS was down by 4.21% to RM1.82 with about 11 million shares changing hands.
The offer price is at a 28% discount to SPLASH's net book value of RM3.54 billion as at June 30 this year. The acquisition will see Pengurusan Air Selangor make an upfront payment of RM1.9 billion upon signing the definitive agreement with the remaining RM650 million being paid in instalments over a period of nine years.
The offer by the Selangor state will lapse by Friday.
Gamuda controls a 40% stake in SPLASH with KPS owning 30% while the remaining 30% stake is owned by businessman Tan Sri Wan Azmi Wan Hamzah through private vehicle Sweet Water SPV Sdn Bhd.
The divestment of the 40% stake in SPLASH will see Gamuda earn an instant cash payment of RM760 million while KPS will rake in RM570 million.
SPLASH is the concession holder of Sungai Selangor Water Supply Scheme Phase 1 and 3, which controls about 45% of the treated water supply in Selangor, Kuala Lumpur and Putrajaya.
The Edge Financial Daily today reported that Gamuda is said to be keen to accept the offer from Pengurusan Air Selangor to buy out SPLASH's water treatment assets although the price offer of RM2.55 billion is slightly lower than one time their book value, the ideal valuation that it has wanted.
It noted that for KPS, being a state-owned unit, will vote to accept the offer when SPLASH stakeholders meet on Thursday while Wan Azmi had said last Friday that the return on the offer was "reasonable".