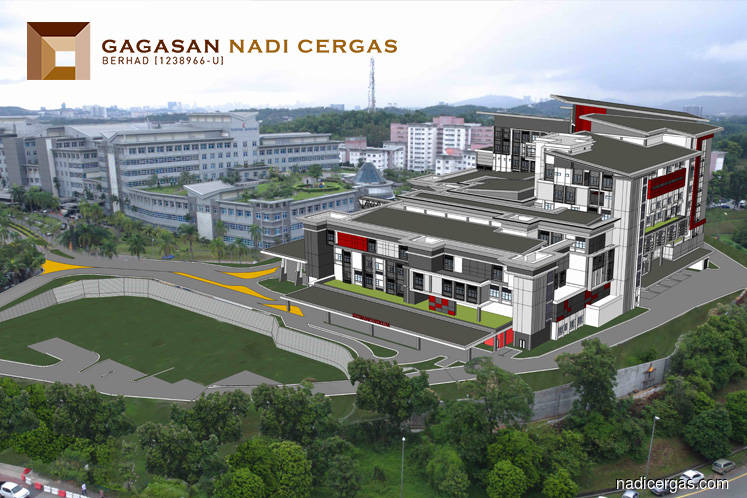 KUALA LUMPUR (Oct 29): Gagasan Nadi Cergas Bhd announced today that it plans to acquire polytechnic hostel asset concessionaire Konsortium PAE Sepakat Sdn Bhd (KPS) for RM158 million, cash.
In a statement, Gagasan Nadi Cergas said it will raise the needed funds via the issuance of Islamic medium-term notes and a convertible sukuk. It has signed a conditional share sale agreement (SSA) for the acquisition of KPS' 100% equity interest.
KPS holds concession agreements with the Malaysian government for seven polytechnic hostels in six states nationwide, entailing design, construction, and facilities management.
The seven concession hostels are Polytechnic Banting (Selangor); Polytechnic Ungku Omar, Ipoh (Perak); Polytechnic Port Dickson (Negeri Sembilan); Polytechnic Seberang Perai (Penang); Polytechnic Ibrahim Sultan, Pasir Gudang (Johor); Polytechnic Jeli, and Polytechnic Kota Bharu (Kelantan).
Construction of all seven hostels was completed, and they were handed over in 2016, and are currently maintained by KPS under the concession agreement until Sept 25, 2035.
KPS recorded RM15.3 million in profit after tax for the financial year ended Dec 31, 2018 (FY18), and net assets stood at RM234.5 million.
Gagasan Nadi Cergas said the proposed acquisition allowed it to be entitled to the future cash flow streams from the seven concession agreements over the remaining tenure period, while allowing the group to extent its in-house facilities management services to the seven polytechnic hostels.
"The acquisition not only propels Gagasan Nadi Cergas to be a leading facilities management player in the tertiary hospitality segment, but also further strengthens our business model by making our profitability even more predictable for investors.
"Moreover, the new concessions on-board could potentially double up the earnings from our recurring income segment, complementing the anticipated growth from the construction business as well," said its group managing director Haji Wan Azman Wan Kamal in the statement.
Of the RM158 million price tag, RM6 million has been paid following the SSA; RM92 million will then be funded through the issuance of RM200 million Islamic medium-term notes (MTNs) over 10 years. The remaining tranches of these MTNs will be used to finance future investment activities, working capital requirements and other general corporate purposes.
On top of that, the group will be raising RM60 million by issuing a convertible sukuk (CS). The CS will have a tenure of eight years and a conversion option to exchange for Gagasan Nadi Cergas shares anytime during the tenure at a conversion price of 32 sen a share.
The acquisition, subject to authorities' and shareholders' approvals of all three proposals, is expected to be completed in the first quarter of 2020.
Gagasan Nadi Cergas, which currently owns two 20-year student hostel concessions, expects the proposed acquisition to contribute positively to its earnings for the financial year ending Dec 31, 2020 onwards.
Its shares were not traded today, as the group sought a suspension to make way for the announcement. It last settled at 25 sen, which valued it at RM188.25 million. The stock will resume trading tomorrow (Wednesday).