This article first appeared in The Edge Malaysia Weekly, on September 16, 2019 - September 22, 2019.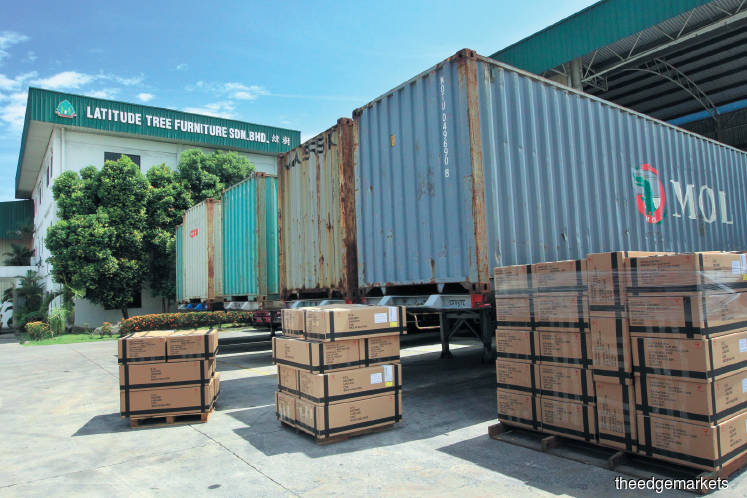 Latitude Tree has yet to see an impact on its revenue despite an increase in orders. Photo by Abdul Ghani Isnail/The Edge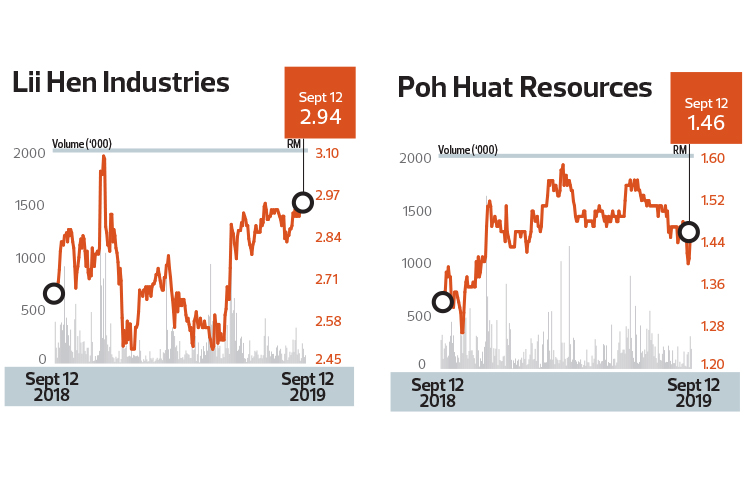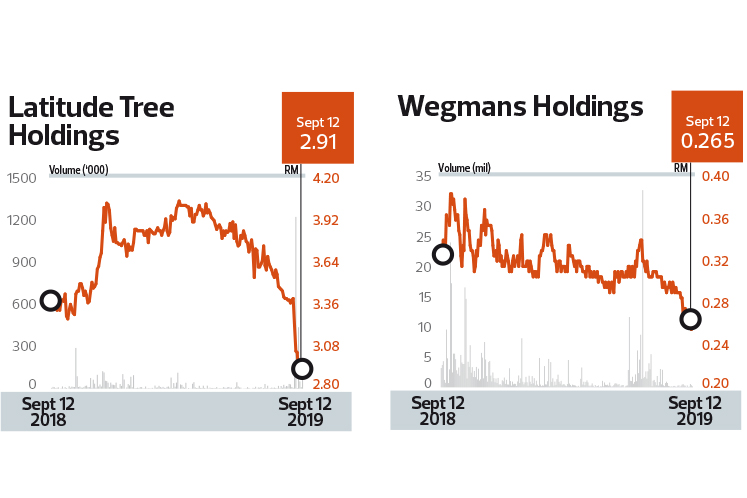 FURNITURE from China to the US is on the long list of goods that have been slapped with tariffs by the US Commerce Department since a year ago. The tariffs have increased from 10% in September 2018 to 25% in June 2019. Another round of increase to 30% is expected in December, should there be no change of heart by the US president.
With no resolution between the two economic superpowers expected to happen anytime soon, there are views that Malaysian furniture makers are emerging as big beneficiaries of a trade diversion as a result of the trade war.
"As furniture exports from Malaysia are spared the tariff, this translates into a tremendous price advantage for Malaysian furniture exporters over their Chinese peers in the US market," notes AmInvestment Bank Research in a report last Wednesday.
What is worth noting about the Malaysian furniture scene is that the bulk of the items manufactured are catered for overseas markets and many of the furniture companies listed on Bursa Malaysia have exposure to the US market.
AmInvestment Research highlights that furniture companies have seen increased orders at both their operations in Malaysia and Vietnam — for those that have expanded their operations there.
"We project furniture exports from Malaysia to grow 6.1% to US$2.7 billion (RM11.3 billion) in 2019, accelerating from a 3.1% growth rate registered in 2018," the research house says in the report.
However, other quarters believe that the increase in orders seen by the furniture makers could only be temporary as slower global growth could weigh down on demand in the long term.
"Furniture makers may see increased opportunities in the near term from the trade diversion, but we caution that negotiations for better pricing may be tougher, especially for players with Vietnam operations where competition has intensified with the influx of Chinese manufacturers," says Affin Hwang Capital analyst Chow Wei Nien.
"In the long term, demand may be impacted by weaker consumer sentiment and slowing global growth, partly as a result of the continued trade tension between the US and China."
Despite the positive outlook, the share prices of furniture makers have shown weakness over the last year. Of the four furniture makers that have significant exposure to the US market that The Edge looked at, two have seen share price declines over the past 12 months.
According to Chow, this could be because of companies' weak performance, which is due to several factors, including an increase in operational cost and a shortage of labour.
AmInvestment Research opines that furniture makers in general have smaller market capitalisation and share liquidity, resulting in their lacklustre share price performance.
Given the share price weakness, are the furniture makers getting more appealing?
The Edge takes a closer look at four players that are trading at single-digit price-earnings ratio (PER) and offering decent dividend yield.
Lii Hen Industries Bhd
This Johor-based company, which manufactures a wide range of wooden furniture, derives about 80% of its revenue from the US.
Lii Hen is continuing to expand its product range, especially in the upholstery segment. Hong Leong Investment Bank Bhd, in a research report, says the segment has grown to contribute about 12% to total sales in FY2018 from a mere 3% in FY2016.
Lii Hen believes that with a better controllable cost structure and wider sales market base, it can remain profitable in FY2019.
While Vietnam has been dubbed as the manufacturing hub of Southeast Asia, Lii Hen does not have a factory there. Nevertheless, the company may not be losing out. Labour cost in Vietnam has increased dramatically in recent times, notes HLIB, thus reducing its attractiveness as a manufacturing hub.
In its second quarter ended June 30, 2019, Lii Hen's revenue grew only 1.8% year on year to RM193.8 million. Nevertheless, its net profit jumped 40% y-o-y to RM18.2 million as a result of a favourable exchange rate and the ongoing rationalisation of its manufacturing process.
As a furniture stock, Lii Hen has an attractive dividend yield of 4.6%, based on its current share price of RM2.94, while its PER stands at 7.6 times. It was also in a net cash position of 55.4 sen per share as at June 30.
Over the course of one year, Lii Hen's share price has increased only 9.58%. It closed at RM2.94 last Thursday.
Poh Huat Resources Bhd
This is another well-known furniture maker in Johor. Its share price has risen about 10.1% in the past one year. The counter closed at RM1.46 last Thursday.
Poh Huat operates factories in Malaysia and Vietnam. The US and Canadian markets generate 90% of the group's revenue.
AmInvestment Research, in a report, says Poh Huat's sales to the US from its Malaysian operations have increased 30% in FY2019, after growing by a similar rate in FY2018.
"We understand that Poh Huat has spent close to RM20 million in capital expenditure on its Malaysian operations over the last 24 months, which is four times the amount it spent in FY2016-17. Over the last one to two years, Poh Huat has seen higher orders from its existing customers and signed on new customers. It was also urged to expand its product range," says AmInvestment Research.
Affin Hwang's Chow, who covers Poh Huat, believes that the company is trading at a fair range, considering the potential risk to earnings going forward. He says for the Malaysian operations, any further production ramp-up may be capped, given that the manufacturing plant is running at close to full capacity. He adds that its operation in Vietnam is facing stiff competition.
For the second quarter ended April 30, 2019, Poh Huat's revenue grew 14% y-o-y to RM147 million while its net profit fell 22.7% y-o-y to RM9.5 million.
However, this was largely due to a one-off non-operational income in the previous corresponding period, which consisted of a recovery of bad debts previously written off amounting to RM4.5 million and fire insurance compensation of RM1.27 million.
At its current share price of RM1.46, Poh Huat's PER stands at 5.8 times while its dividend yield is 5.51%.
Latitude Tree Holdings Bhd
This company manufactures and sells wooden furniture, particularly those made of rubber-wood. Ninety-nine per cent of its products are exported, with a substantial quantity going to the US.
Apart from its factories in Malaysia, Latitude Tree also has two plants in Vietnam and one in Thailand.
AmInvestment Research notes in its report that Latitude Tree is fully using its production capacity to cope with increased orders. Hence, it is expanding its wooden furniture and upholstery manufacturing capacity in Vietnam by 12% to 35% and 15% to 35% respectively over the next 12 months.
Nevertheless, Latitude Tree has yet to see an impact on its revenue despite an increase in orders. For its financial year ended June 30, 2019, revenue declined 3% y-o-y to RM729.57 million. However, net profit jumped 60% y-o-y to RM19.27 million. This was mainly due to lower inventories and property, plant and equipment written off in FY2019 compared with FY2018. In FY2018, one of its factories in Vietnam was damaged by a fire.
Over a period of one year, Latitude Tree's share price has fallen 13.5% to RM2.91 last Thursday. Latitude Tree is one of the furniture firms that is trading at high PER of 14 times.
Wegmans Holdings Bhd
ACE-listed Wegmans Holdings is a relatively newcomer on the stock exchange, having been listed only in 2017. Its share price has also suffered over the past year, falling 22.5% to close at 26.5 sen last Thursday. At the current share price, it is trading at 9.8 times.
The US is the company's largest export market, contributing 35.3% to the group's revenue in FY2018. Asia follows as a close second, contributing 31.3%. The US market overtook its Asian market as the largest contributor to revenue in FY2018.
In the second quarter ended June 30, 2019, Wegmans' revenue fell 11.1% y-o-y to RM19.56 million while net profit declined 18.8% y-o-y to RM3.02 million. The company attributed its drop in revenue and net profit to lower sales contribution from Australasia.
By looking at its revenue alone, it can be said that Wegmans has not benefited from the trade diversion. Revenue contribution from the US has also declined 2.7% y-o-y in the second quarter to RM7.94 million.
However, the company plans to step up its production capacity, expand and diversify its customer base and increase its product range.