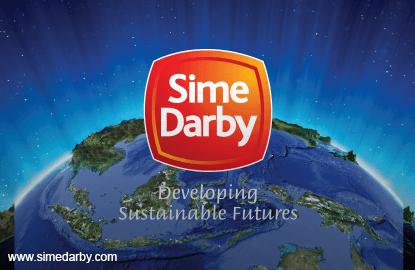 This article first appeared in
The Edge Malaysia Weekly
, on December 19-25, 2016.
MAYBANK Investment Bank worked closely with Sime Darby Bhd to raise RM4.6 billion this year through the issuance of perpetual sukuk as well as a private placement. In total, these exercises would reduce Sime Darby's gross gearing from 57% to 38%.
Combined, these exercises were fierce contenders for deal of the year and are worthy of a notable mention.
Recall that the catalyst for this drastic deleveraging exercise was Sime Darby's ratings downgrade at the beginning of the year. In February, Standard & Poor's Ratings Services downgraded the company's long-term corporate credit rating to BBB+ with a negative outlook, from A- previously.
A few weeks later, Fitch would follow suit and downgrade Sime Darby from A3 to a Baa1 rating.
In short, Sime Darby's RM6 billion debt-fuelled acquisition  of New Britain Palm Oil Ltd in 2015 did not pair well with low crude palm oil prices and lacklustre earnings across its other divisions.
Faced with this unique challenge, Maybank IB put together a holistic balance sheet management and corporate capital-raising exercise for Sime Darby.
The solution took a two-pronged approach — issuance of perpetual subordinated sukuk and an equity private placement.
By March, Maybank IB had put together a RM3 billion perpetual sukuk programme, which would give Sime Darby the flexibility to issue the perpetuals on an ad-hoc basis as and when required, or when market conditions were favourable.
Of this programme, RM2.2 billion was issued in March. Subsequently, Sime Darby would raise another RM2.56 billion via a private placement of 316.4 million new shares, or 5% of the existing share capital.
On its own, the perpetual sukuk was the largest issued to date for a non-bank, globally. It was also the largest ringgit-denominated sukuk issued to date.
The perpetuals were priced at a profit sharing rate of 5.65%, 10 basis points lower than the 5.75% yield for the RM1 billion perpetual sukuk issued by Malaysia Airports Holdings Bhd in 2014.
This is in spite of headwinds and challenges — the ratings downgrade, as well as an ample supply of AAA-rated issuances early in the year.
The initial target for the issuance was RM1.5 billion. It was upsized to RM2.2 billion and the final order book was RM2.7 billion, an oversubscription of RM500 million.
The sukuk also performed well post-issuance, rising 5.4% to RM105.79 as at October.
The private placement was also the largest in the country since February 2014. Overall, it is the third largest primary placement in the country to date. It was also the first that Sime Darby has undertaken since its listing in 1980.
While issued at a discount between 3% and 3.6% of the five-day volume weighted average price, the placement managed to secure the highest end of the price range — RM7.45 apiece.
However, this was mainly due to the participation of Sime Darby's largest shareholders Permodalan Nasional Bhd and the Employees Provident Fund, which took up the larger blocks in the placement. Hence, it can be seen as a cash injection by major shareholders, reducing the merits of the deal.