This article first appeared in The Edge Financial Daily, on August 27, 2018.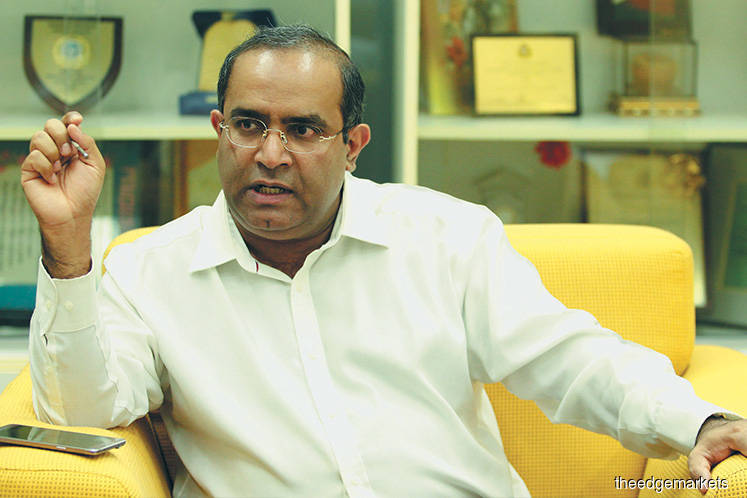 KUALA LUMPUR: The reforms of government-linked companies (GLCs) can only be meaningful if there is full transparency of their structures, said Edmund Terence Gomez, a professor at the economics and administration faculty of Universiti Malaya.
According to Gomez, this is not a problem of the previous government's structure but one that is relevant to the current process of reforms.
"The only way we can do a proper assessment of GLCs in this economy is if the current government opens their books and tells us exactly what the state of things is," Gomez told The Edge Financial Daily in an exclusive interview. His comments come ahead of the launch of a report entitled "Government in Business: Diverse Forms of Intervention", which looks into how both public listed and privately-owned government companies operate in the new Malaysian economy.
The report is a continuation from Minister of Finance Incorporated: Ownership and Control of Corporate Malaysia, a book published last year on research spearheaded by Gomez which addressed political movements in the nation's corporate sector. Gomez said the report, which focuses on present-day government and GLCs, is "ridden with data" but still incomplete due to the lack of access his researchers had to full information on the companies linked to governments at both the federal and state levels.
"There is a debate going on today about reforms. One of the key issues they (the government) must reform is the GLCs, and we want to put out the state of play of the GLCs while they are discussing it. Otherwise, we will miss the boat. What we know is bad enough," he said.
Following the historical 14th general election, there have been a slew of changes in GLC leadership. Most notable was Tan Sri Zeti Akhtar Aziz's appointment as chairperson of Permodalan Nasional Bhd (PNB) and Sime Darby Property Bhd, while Datuk Ahmad Nizam Salleh was appointed chairman of Petroliam Nasional Bhd.
Most recently, Datuk Shahril Redza Ridzuan was appointed chairman of Khazanah Nasional Bhd after the resignation of the sovereign wealth fund's entire board.
In a December 2017 report, the Institute for Democracy and Economic Affairs highlighted that the roles played by GLCs in Malaysia's economy are "widespread and pervasive".
"Despite the apparent achievement [of the Economic Transformation Programme, which was aimed at divesting the government's interests in business], all other indicators point to an increased role of government in business," wrote Jayant Menon, the lead economist of the Asian Development Bank's office for regional economic integration and author of the report. He added that the nexus between state and business in Malaysia is not only strong but growing, posing challenges to good governance. The paper had been disputed by government-linked investment companies including Khazanah and former PNB chairman Tan Sri Abdul Wahid Omar.
It is worth noting that the Pakatan Harapan's manifesto has a commitment to the adoption of international standards, namely the Organisation for Economic Cooperation and Development's Guidelines on Corporate Governance of State-Owned Enterprises. The guidelines call for the same level of transparency from GLCs as public listed companies, including external audits as well as annual and quarterly reports.
The bumiputera dilemma
The manifesto also raises the point of championing bumiputera equity holdings via management buyouts, which it says "will contribute directly to increasing bumiputera equity ownership".
"All GLCs will be required to create a bumiputera vendor development programme," it read. Khazanah has already come under flak from both Prime Minister Tun Dr Mahathir Mohamad and Minister of Economic Affairs Datuk Seri Mohamed Azmin Ali for deviating from its real task to assist in increasing bumiputera corporate ownership.
"The government has also expressed its intention to form a divestment exercise, ostensibly to raise money to deal with the debt crisis," Gomez acknowledged, while raising several questions.
"Who are you divesting to? Who decides who gets what? Is there going to be an open tender? These are important to address," he said.
The Council of Eminent Persons has already indicated that changes must be made to the nation's bumiputera policy, with a focus on enhancing the socio-economic well-being of Malaysians.