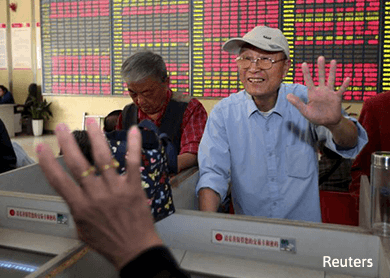 KUALA LUMPUR (July 2): Free gifts, instead of potential returns, are the most important factor for Asian investors buying financial products for retirement, a recent survey has found.
Cerulli Associates said 66% consider free gifts the most important factor with 41% considering potential returns the least important, a preference even more prominent among high-net-worth investors in a few markets.
The findings were consistent across all Asian markets surveyed, namely China, Taiwan, Hong Kong, Korea, Singapore, Malaysia, and Thailand.
Guarantees and benefits, other factors investors were believed to consider when subscribing to financial products, ranked low as well, Cerulli said, while accessibility of products and premiums ranked higher.
Despite the apparent frenzy for free gifts however, findings also showed that Asian investors also looked for guaranteed returns when it came to their choice of guarantees in a retirement plan.
The findings display that Asian investors look more at the short term when it comes to retirement products, said Cerulli's senior analyst Manuelita Contreras, who led the report.
Cerulli's inaugural report on the Asian pension industry, Asian Pension Landscape 2015: Capturing Opportunities in Personal Retirement, focuses on the personal retirement segment in key Asian markets.