This article first appeared in The Edge Malaysia Weekly, on July 2, 2018 - July 08, 2018.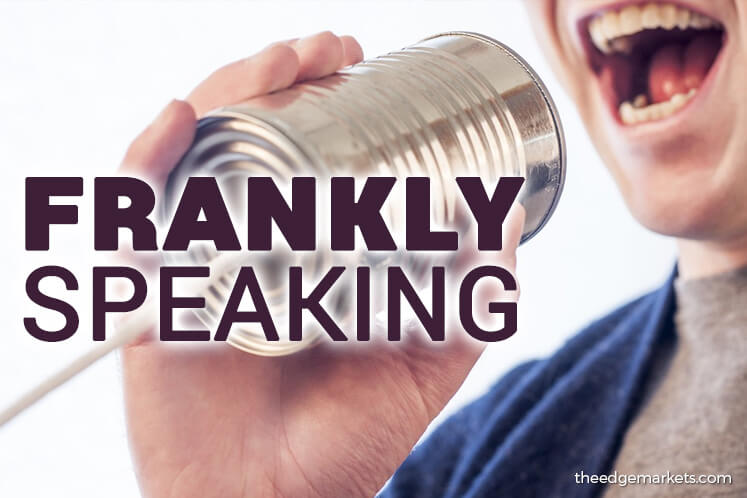 The chairman of China Communications Construction Co Ltd (CCCC) — the main contractor for the RM60 billion East Coast Rail Line (ECRL) project — says the project was awarded "based on business principles" and done in a transparent manner.
Speaking at a One Belt One Road conference in Hong Kong, Liu Qitao said the ECRL is good for Malaysia, although there are concerns it will suffer the same fate as the port the company built for the Sri Lanka government — Colombo was unable to pay for it, forcing it to sell control of the port to China (see story on Page 56).
But there is no truth in Liu's comments — there was no open tender, or even a closed tender. The then prime minister Datuk Seri Najib Razak decided to give the project to CCCC and fund it via a RM55 billion loan from China's EXIM Bank. There was certainly no transparency.
Malaysia was going to pay CCCC RM60 billion for what most experts say can be built for RM40 billion. It is unclear why Najib chose to give the project to CCCC, given that the World Bank had barred the company from participating in its projects in 2009 after an investigation found that the Chinese state-owned enterprise had been involved in corrupt practices in the Philippines.
Another puzzling fact is that the drawdown of the RM55 billion loan was not being done in Malaysia but in China, which means EXIM pays CCCC directly in that country. Worse still, the payments are not based on work done but a pre-determined time table, which is why RM19.7 billion (33% of the project value) has been paid to CCCC, although only 15% of the work has been done.
In Sri Lanka, CCCC subsidiary China Harbour Engineering Co Ltd built the Hambantota port, paid for by a China loan, on a secluded part of the island. The project was begun by the previous government and when the new Sri Lankan government was unable to pay for it, it did a US$1.2 billion debt-for-equity swap in 2015. This saw another CCCC subsidiary — China Marine Port Holdings — gaining control of 85% of the port for 99 years.
Malaysia has to avoid what happened in Sri Lanka.
Since CCCC is confident of the ECRL's viability and insists that the project was awarded transparently (we assume this means it is not overpriced at RM60 billion), Malaysia should renegotiate to turn it into a build-operate-transfer (BOT) contract. Let CCCC finance the project on its own and operate the railway line for 40 years and take the profit it believes the project can deliver before handing it back to Malaysia.
CCCC should do it lest it be accused of hypocrisy or repeating in Malaysia what it did in Sri Lanka — lending billions to a country that would not be able to pay it back, so that the company would end up controlling an infrastructure project that was important to its geopolitical strategy in Southeast Asia. After all, the 688km ECRL would provide a rail link from the South China Sea to the Straits of Malacca — two important waterways in Asia.
Save by subscribing to us for your print and/or digital copy.
P/S: The Edge is also available on Apple's AppStore and Androids' Google Play.