This article first appeared in The Edge Malaysia Weekly, on July 2, 2018 - July 08, 2018.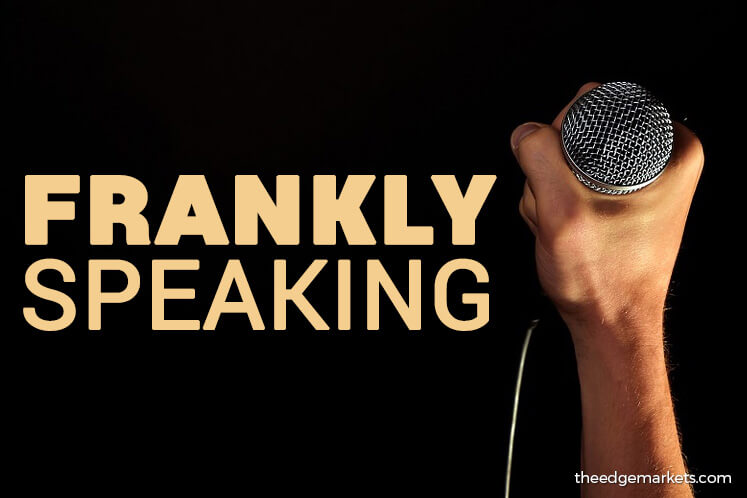 When Low Taek Jho's (Jho Low) involvement in 1MDB dealings first surfaced in 2015, the then prime minister Datuk Seri Najib Razak denied any knowledge of it. Over the past three years, he has kept mum about his and his family's relationship with the Penang-born fugitive.
But last week, as he appeared to be preparing to face criminal charges in the 1MDB scandal, Najib, for the first time, talked about Jho Low in an interview with Malaysiakini. The following is a gist of what he said:
    Jho Low had a special relationship with Middle-Eastern royalty that impressed him;
    Jho Low represented said Middle-Eastern royalty in their dealings and partnerships with 1MDB; and
    1MDB paid for its ventures with said Middle-Easten royalty and their companies and Najib had no control over what they did with the money.
Here is an important fact. In 2009, Jho Low was only 28 when he arranged for Najib and his family to meet Prince Turki and his PetroSaudi International partners on a luxury yacht in the south of France. One month later, 1MDB transferred US$1.0 billion for a joint venture — money it was never to see again.
For the prime minister of a country to put so much trust in a 28-year-old who had no proven track record, except to put together what we now know as a few shady acquisitions (see Infographic on Page 32), is simply inexcusable.
So what if Jho Low had connections with Middle-Eastern royalty? What was important was whether the transactions he put together were good for Malaysia. And how could the first deal with PetroSaudi International in 2009 been any good when 1MDB was the only party that put in money — starting with US$1.0 billion and ending with US$1.83 billion — that was subsequently siphoned off by Jho Low and his bandits?
The fact is Najib knew about the first US$1.0 billion that disappeared in 2010. Yet he continued to deal with Jho Low, pouring in more billions, which we have also lost.
So Najib, please spare us your "I didn't know ... I am not responsible ... I would not do anything wrong" story.
Save by subscribing to us for your print and/or digital copy.
P/S: The Edge is also available on Apple's AppStore and Androids' Google Play.