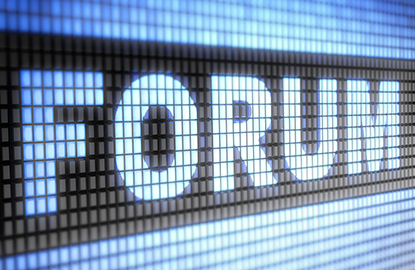 This article first appeared in The Edge Malaysia Weekly, on November 2 - 8, 2015.
I recently made a call for a "coalition of minds" among the people towards making Malaysia a great nation that is prosperous and happy. I listed four factors as pre-requisites: fundamental thrusts, values, closer people-government interaction and free of scandals.
Instituting happiness as a national goal is not a new idea. According to Derek Bok, educator and former president of Harvard University, the idea of happiness as a goal of public policy reached its high water mark in the 18th century. A whole series of political theorists —  Cesare Beccaria, Claude-Adrien Helvetius and Francis Hutcheson, among others —  proposed the promotion of happiness and the avoidance of pain as the proper aim of personal and public morality.
Sometimes, other terms such as "well-being", "subjective well-being" or "satisfaction with life" are used instead of "happiness". These have slightly different meanings. For example, happiness refers to one's immediate feelings and impressions while satisfaction connotes a more cognitive appraisal of one's life as a whole. However, according to Bok, researchers find that people respond quite similarly whether they are asked how happy or how satisfied they feel about things. As a result, these terms are used interchangeably.
Happiness is not easy to define. No single definition can do justice to all that it embraces. The dean of American happiness scholars, Ed Diener, does his best by offering a comprehensive definition: "A person is said to have high (well-being or happiness) if she or he experiences life satisfaction and frequent joy, and only infrequently experiences unpleasant emotions such as sadness or anger. Contrariwise, a person is said to have low (well-being or happiness) if she or he is dissatisfied with life, experiences little joy and affection, and frequently feels unpleasant emotions such as anger or anxiety."
In 1972, Bhutan became the first nation to formally adopt the people's happiness as its principal goal. Its new king, Jigme Singye Wanchuk, declared that his country would use "gross national happiness" (GNH) rather than gross national product as the yardstick for measuring progress. GNH was framed around "four pillars": good governance and democratisation, stable and equitable socioeconomic development, environmental protection and preservation of culture.
After Bhutan, other governments, such as France, the UK, China and Australia, stated that they were all considering the use of official happiness indexes in addition to conventional economic measures of prosperity and growth.
In Malaysia, the "Malaysian Well-being Index" was initiated in 1999. According to the 2013 report, 14 components are measured: transport, communications, education, income and distribution, working life, housing, leisure, governance, public safety, social participation, culture, health, environment and family.
Today, there exist a number of global happiness reports. One is the "World Happiness Report" (WHR), which was launched in 2012. WHR is published by the Sustainable Development Solutions Network and edited by John Helliwell, Richard Layard and Jeffrey Sachs.
According to its 2015 report, happiness is increasingly considered a proper measure of social progress and goal of public policy. The number of national and local governments using happiness data and research in their search for policies that could enable people to better their lives is growing rapidly.
Based on the report, the top 10 countries are Switzerland, Iceland, Denmark, Norway, Canada, Finland, the Netherlands, Sweden, New Zealand and Australia. Malaysia is ranked No  61.
This year is also a watershed for humanity. At the recent United Nations Sustainable Development Summit on Sept 25, world leaders adopted the "Sustainable Development Goals" (SDGs). They are aimed at ending poverty, hunger and inequality, taking action on climate change and the environment, improving access to health and education, and building strong institutions and partnerships.
The SDGs are built on the Millennium Development Goals (MDGs), which are based on eight anti-poverty targets that the world committed to achieving by 2015. The SDGs are more ambitious than the MDGs in that they seek to eliminate rather than reduce poverty, and include more demanding targets for health, education and gender equality. They also include new issues, for example, climate change, sustainable consumption, innovation, and peace and justice for all.
Except for one or two of them, Malaysia did very well in most of the MDG targets. Now, the challenge is how well the country can perform in the context of the more complex SDGs
 The government is usually quick to use gross national product (GNP) and GNP-related numbers to show that the country is doing fine. But, are the people happy?
It is now time to define and work towards a truly happy nation for all of us, so that  when the politicians ask, "Are you happy?", the people are ready with a good answer.
---
Datuk Saifuddin Abdullah is chief secretary of Pakatan Harapan and former deputy minister of Higher Education. He is active on twitter: @saifuddinabd.