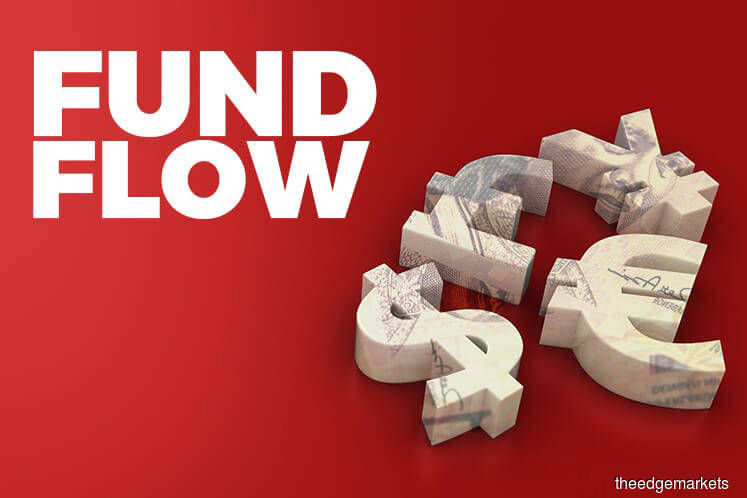 KUALA LUMPUR (Sept 12): Foreign selling of Malaysian equities widened to RM663.4 million last week, from a minimal RM15.3 million the prior week, according to MIDF Amanah Investment Bank Bhd Research.
In his weekly fund flow report today, MIDF Research's Adam M Rahim said the disposal for the week ended Sept 7 was highest in 9 weeks and was 40 times more than the amount withdrawn in the preceding week.
He said international funds snapped up a modest amount of local equities on Monday to a tune of RM18.3 million net.
"However, foreigners slowly sold off RM41.0 million net on Tuesday. Later on Wednesday, the level of foreign net outflows swelled to RM369.9 million net, a level not seen since July 6 this year amidst fears of President Trump imposing tariffs on an additional US$200 billion worth of Chinese imports.
"Other regional peers that we track namely South Korea, Taiwan, India, Thailand, Indonesia and the Philippines also experienced a selldown that day which dragged the Ringgit by 6.11% to USD/ MYR4.1477, the lowest level in 9 months," he said.
Adam nevertheless said foreign selling on Bursa eased a little to RM209.7 million net on Thursday which helped lift the local bourse by 0.17% after 5 consecutive days of losses.
He said foreign net attrition shrank further to RM61.1 million net on Friday while the FBM KLCI marginally gained by 0.03% due to last minute bargain hunting ahead of the 4-day weekend.
Adam said the year-to-date outflow from Bursa breached above the RM9 billion mark, approximately offsetting 90% of the total foreign net inflow seen in 2017.
"Notwithstanding this, Malaysia still retains its position as the nation with the second lowest foreign outflow amongst the four ASEAN markets we monitor.
"We note that the average daily traded value (ADTV) amongst all 3 investor groups (retail, local institutions and foreigners) experienced a weekly drop," he said.
Adam said the weekly ADTV of the retail market dropped the most during the week by 25.1% to RM850 million while the ADTV of foreign investors only dropped by 5.7% but still remained above RM1 billion for its ninth consecutive week.