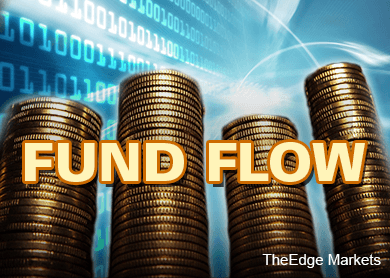 KUALA LUMPUR (June 1): Foreign investors were net sellers of Malaysian equity for the week running last week, offloading nearly RM1 billion, according to MIDF Research.
In his weekly report today, MIDF Research head Zulkifli Hamzah said investors classified as "foreign" sold equity listed in the open market on Bursa amounted to RM999.8 million on a net basis last week, compared with RM544.0 million the week before.
He said it was the third highest and was also the third time that the amount had hit RM1 billion this year.
Zulkifli said that foreign investors were net sellers every single trading day last week, and had been selling for the past nine straight trading days.
"The RM270.3 million sold on Friday was the highest in May.
"We note that in terms of intensity of the selldown, 2015 is fast catching up with 2014. This year, the daily net sale amount had exceeded the RM200 million mark on 16 daily occasions, compared with 23 in 2014. Last week, the amount offloaded exceeded RM200 million on Tuesday, Thursday and Friday," he said.
Zulkifli said that in May, foreigner investors had offloaded RM2.54 billion in the open market.
He said this had increased the cumulative net foreign outflow in 2015 to RM5.75 billion.
He said that in comparison, the cumulative foreign outflow for the entire 2014 was RM6.93 billion.
Meanwhile, he said foreign participation on Bursa surged suddenly last week.
He explained that the average amount traded rose 77% to RM1.48 billion last week, the second highest this year.
Zulkifli said that local institutions had a busy week mopping up RM997.2 million in the market.
He said that in May, local funds bought a net amount of RM2.70 billion.
"Average daily trade surged to RM2.52 billion, the third highest in a week this year.
"Retail investors retreated to the sideline last week. Average retail volume dropped 15% last week to only RM650 million. That was the fourth lowest this year. While most retailers were on the sideline, a brave few picked up stocks amounted to RM2.6 million last week," he said.