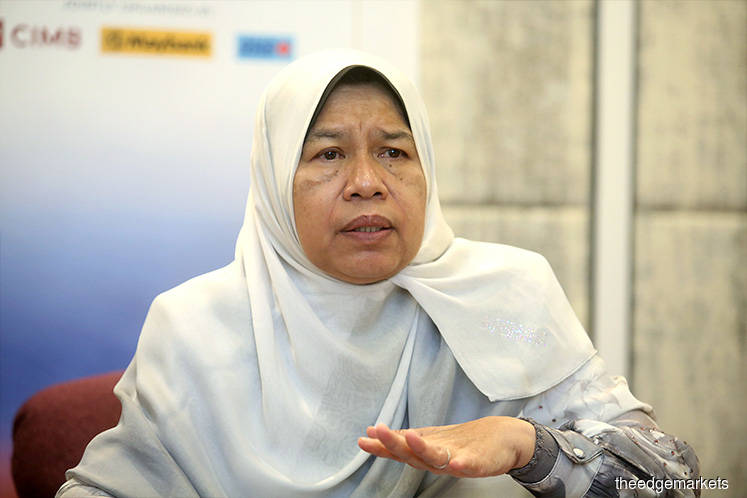 KUALA LUMPUR (April 2): Foreign agencies in countries like China have expressed interest in financing Malaysia's rent-to-own schemes, and agreements could be signed as early as this month, says Housing and Local Government Minister Zuraida Kamaruddin.
Zuraida said her ministry has been in touch with agencies in China, South Korea, and the Middle East and some of them are interested in participating in projects rolled out under the Pakatan Harapan government's National Affordable Housing Policy.
"I am talking to foreign investors to see whether they want to come into this scheme and assist us as the financier," she told a press conference today.
"Somewhere around the end of April, the prime minister is going to Beijing to attend a Belt Road Initiative forum. Hopefully, we are going with him and probably [we] could have identified three to four agencies from China itself [by then], to be able to sign MoUs with," she added.
Zuraida stressed that while the agreements could be signed this year, the financing will only kick in some time beginning 2021, assuming the first housing project under the policy takes around three years to complete.
The minister earlier delivered a keynote speech at the "Constructing & Financing Affordable Housing across Asia" forum jointly organised by Cagamas and the World Bank Group.  
According to Zuraida, the mortgage agency can act as a conduit to the investors by undertaking administration and distribution roles of funds parked under the institution.
Meanwhile, Zuraida shared that Cagamas has plans on proposing to the ministry, a home share equity or ownership programme.
"It is a very interesting scheme where they (Cagamas) will be able to provide the 20% deposit from the buyers' side, where the 80% normally comes from the bank," she explained, adding that Cagamas could also help guarantee up to 100% of the housing price. 
When queried on how long the scheme would take to develop, Cagamas president cum chief executive officer Datuk Chung Chee Leong said there are issues that the Cagamas needs to address in the scheme's design. 
"There are issues that we need to address... because we need to be able to generate a product that can provide returns for investors," he said. 
He hoped however that a blueprint for the product can be produced by the end of this year.