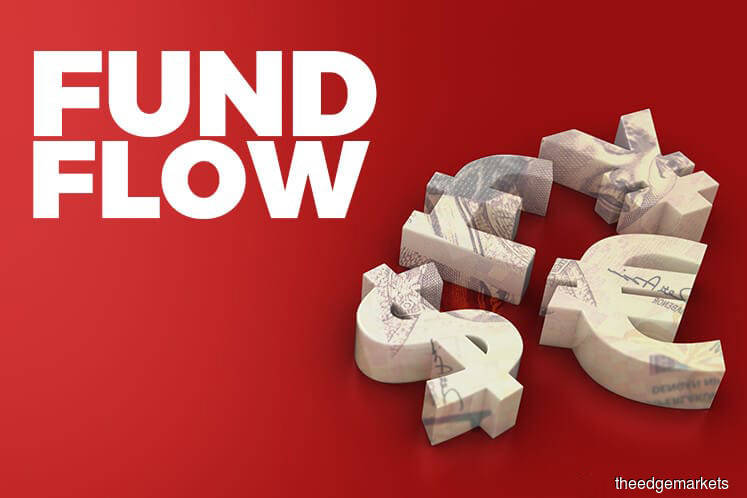 KUALA LUMPUR (March 5): Foreign investors bought RM160.9 million of Malaysian equity last week, lower than the RM190.9 million in the prior week, according to MIDF Amanah Investment Bank Bhd Research.
In his weekly fund flow report today, MIDF Research's Adam M Rahim said foreign investors were net buyers on Monday and Tuesday.
He said the net inflow on Monday was marginal at only RM29.9 million but foreign buying later spiked to RM206.6 million net on Tuesday.
"The heavy foreign  buying was in tandem with the rally of banking  stocks  which  pushed  the FBM KLCI  to  settle  at  1,871 points, the highest closing since 2014.
"However,  foreigners  reduced  their  exposure  in local stocks on Wednesday, disposing RM26.1 million  net  after  Fed  Chair Powell's  testimony  revived fears  on more rate  hikes  in  2018.
Adam said the spike  in  foreign selling on Tuesday was in conformity with  other  South  East Asian  peers  namely Thailand,  Indonesia and the Philippines.
He said the  situation  of  global  markets  did  not  turn  any  better  on  Friday  amid  President  Trump's protectionism woes which compounded concerns  over a more hawkish Fed and the timing of the  ending  for  Japan.s  monetary  stimulus. 
"Hence, foreign  investors  continued  to  sell  stocks  on  Bursa  on  Friday  to  a  tune  of US$25.3 million  net.
"Nonetheless, we note that Malaysia is the only  beneficiary  of  foreign inflows among the seven  Asian exchanges we track last week," he said.
Adam said the month of February recorded an outflow of  RM1.12 billion  net,  the  first  monthly  outflow  since  November  2017. 
Meanwhile, he said on  a  year-to-date basis, Malaysia has attracted RM2.21 billion worth of  foreign funds compared to RM1.57 billion recorded in  the same period last year.
"The  foreign  average  daily  trade  value  (ADTV)  stood above the RM1 billion mark for the ninth straight  week at  RM1.51 billion,  resembling  active  foreign  participation. 
"The  retail  market  too  remained  vibrant with an weekly ADTV of RM1.18 billion," he said.