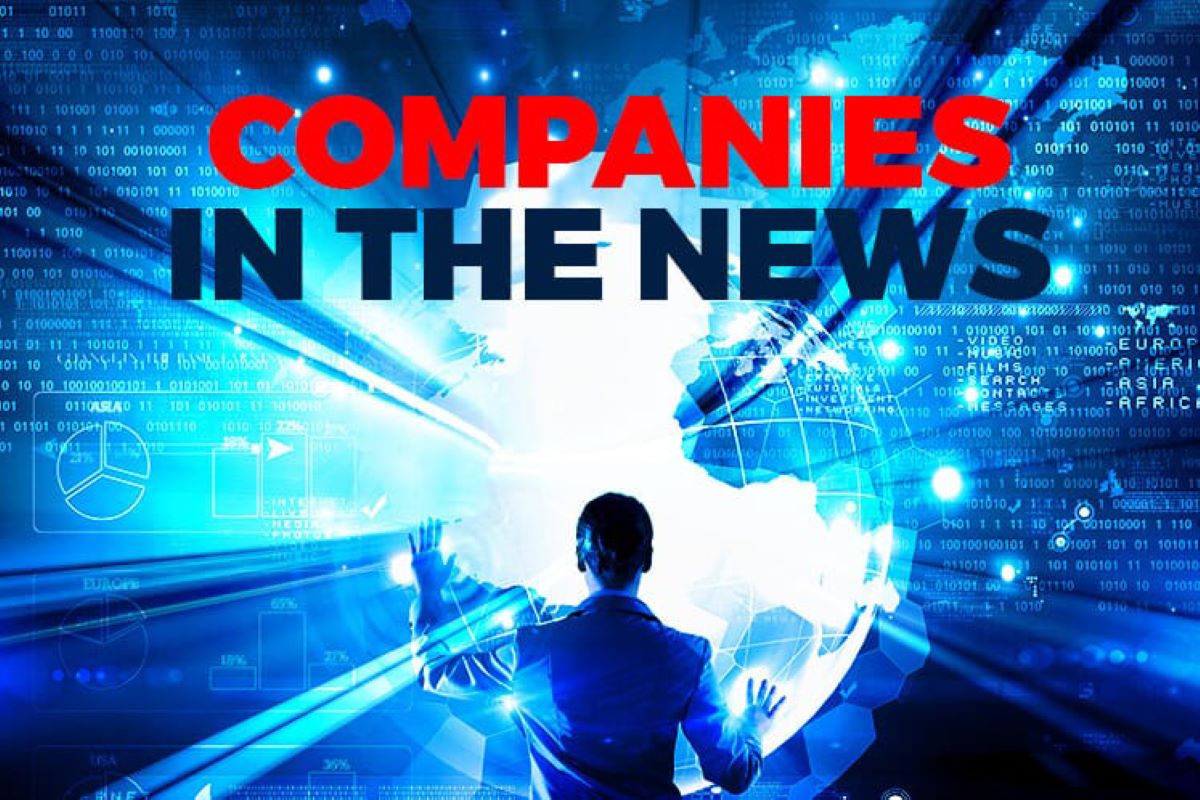 KUALA LUMPUR (Jan 27): Based on corporate announcements and news flow today, stocks that may be in focus tomorrow (Jan 29) include: Fraser & Neave Holdings Bhd, Fintec Global Bhd, Pasukhas Group Bhd, Power Root Bhd, Tasco Bhd, See Hup Consolidated Bhd, Pavilion REIT, Chin Hin Group Property, Lotte Chemical Titan Holdings Bhd, KLCC Stapled Group Bhd, Digi.Com Bhd, Pimpinan Ehsan Bhd, Guocoland (Malaysia) Bhd, KPower Bhd and TA Enterprise Bhd,
Fraser & Neave Holdings Bhd's (F&N) revenue continued to recover in the first financial quarter ended Dec 31, 2020. It grew 13.6% quarter-on-quarter to RM1.08 billion from RM953.7 million, amidst a gradual recovery in local and export markets. The higher revenue lifted F&N's quarterly net profit, which doubled to RM136.8 million from the RM68.03 million achieved in the preceding quarter.
Fintec Global Bhd's rubber glove unit has tasked Pasukhas Group Bhd to build a rubber glove factory in Perak for RM58.87 million. Pasukhas said its wholly-owned subsidiary Pasukhas Sdn Bhd received a letter of award from Fintec Glove Sdn Bhd to design, build and deliver a turnkey glove manufacturing factory in Kinta district. The 10,000 sq metre factory that will house up to 14 glove dipping lines will be used to manufacture medical-grade nitrile gloves.
Power Root Bhd said two of its subsidiaries have voluntarily shut operations of its instant powder (IP) production facility in Johor for a week in order to carry out sanitisation after an employee tested positive for Covid-19 on Jan 24. The two subsidiaries — Power Root (M) Sdn Bhd and Power Root Manufacturing Sdn Bhd — have halted operations from Jan 25 to Feb 1. After learning about its employee's case, Power Root said it had conducted immediate RTK-Antigen testing on Jan 25 to 27 for its 520 workers including foreign and contract workers who had been in close contact with the employee.
Tasco Bhd's third quarter ended Dec 31, 2020 net profit more than doubled year-on-year (y-o-y) to RM11.6 million from RM3.88 million a year prior. The logistics company said the increase in net profit was driven by higher revenue that was seen across all of its operating segments. Quarterly revenue grew by 27.6% to RM242.71 million from RM190.14 million. The group said its international business solutions segment's quarterly revenue increased 69.4% to RM102.7 million from RM60.6 million, while its domestic business solutions segment saw revenue go up 8.1% to RM140 million from RM129.5 million.
See Hup Consolidated Bhd has secured an RM99.01 million contract from China Communications Construction (ECRL) Sdn Bhd to construct part of the subgrade works for the East Coast Rail Link. The contract, to be undertaken by the group's 51%-owned subsidiary SH Moment Builder Sdn Bhd, involves Package 1, Section 4 of the rail link. The group said the project will commence on March 1 and has a duration of 28 months. It will be funded via internally-generated funds and external borrowings.
Pavilion REIT saw its net property income (NPI) increase by 12.5% to RM68.46 million in the fourth quarter ended Dec 31, 2020 from RM60.88million in the preceding quarter on higher revenue and lower property expenses. The REIT announced that its quarterly revenue was up 10.2% quarter-on-quarter at RM130.79 million from RM118.72 million. Pavilion REIT declared a final distribution per unit of 2.52 sen, versus 4.1 sen a year ago.
Chin Hin Group Property Bhd is buying five parcels of land in Hulu Selangor for RM54.52 million to expand its property development activity. The group said it is buying the freehold land located in Serendah from Frazel World Sdn Bhd and Frazel Icon Sdn Bhd. The acquisition is expected to be funded via a combination of internally-generated funds, bank borrowings and fund-raising exercise.
Lotte Chemical Titan Holdings Bhd's fourth-quarter net profit nearly doubled from the third quarter on improved margin spreads, on the back of higher average product selling prices. The chemical manufacturer said net profit for the fourth quarter ended Dec 31, 2020 increased to RM151.16 million from RM78.77 million in 3QFY20 Revenue, however, fell to RM1.92 billion from RM1.94 billion following a decrease in sales volume on lower production volume. The group said its plant utilisation rate was 85% compared with 90% in 3QFY20 due to plant maintenance.
KLCC Stapled Group posted its first-ever quarterly net loss on record after impairment and fair value changes on investment properties weighed on its financials. It posted a net loss of RM41.84 million for the fourth quarter ended Dec 31, 2020 (4QFY20), compared with a net profit of RM156.66 million in the preceding quarter and a net profit of RM244.41 million in 4QFY19. The stapled security, which includes KLCC Property Holdings Bhd and KLCC REIT, attributed the loss to a fair value loss on investment properties of RM142.34 million and an RM81.4 million impairment of its ongoing development of Kompleks Dayabumi Phase 3. The group declared an income distribution of 6.7 sen per staple security (5.7 sen from KLCC REIT and one sen from KLCC Property Holdings), versus 11.6 sen a year earlier.
Digi.Com Bhd reported a net profit of RM280.18 million in the fourth quarter ended Dec 31, 2020, an 18.3% drop from RM342.92 million a year ago as the group's service revenue continued to be impacted by weak consumer and business spend amid the Conditional MCO. Revenue dropped 7.14% to RM1.56 billion from RM1.68 billion a year ago. Digi.Com declared a fourth interim dividend of 3.6 sen per share for FY20, which will be paid on March 26. In the same period in the previous year, it declared a dividend of 4.4 sen.
Pimpinan Ehsan Bhd (PEB) is proposing to undertake a capital repayment exercise that involves a pro-rata cash distribution of approximately RM66.7 million — on the basis of 96 sen per share — on an entitlement date to be determined later. In a filing today, the cash company said upon completion of the capital repayment exercise, the company proposes to delist from the official list of Bursa Securities.
Guocoland (Malaysia) Bhd said its net loss for the second quarter ended Dec 31, 2020 narrowed to RM11.37 million from RM14.85 million a year ago, on lower expenses and finance costs. Revenue for the quarter increased 1.26% to RM91.32 million from RM90.19 million previously, the property development arm of Hong Leong Group said. Net loss for the cumulative six months ended Dec 31 narrowed significantly to RM2.82 million from RM24.85 million in the previous corresponding period. Half-year revenue increased 31.59% to RM182.26 million from RM138.51 million.
KPower Engineering Sdn Bhd (KPEng), a wholly-owned subsidiary of KPower Bhd, has entered into a memorandum of agreement today with Public Islamic Bank Bhd (PIBB) on the financing and installation of solar photovoltaic (PV) systems for PIBB's customers in relation to the net energy metering (NEM) scheme. KPower's group managing director Mustakim Mat Nun said the NEM scheme, which falls under the purview of the Sustainable Energy Development Authority (SEDA), provides the avenue for electricity users to install solar PV systems on the roofs of their respective buildings for electricity cost savings.
The takeover offer for TA Enterprise Bhd by major shareholder Datuk Tony Tiah has been extended to March 5  from Jan 25. The extended closing day is to give the holders more time to accept the offer, TA Enterprise told Bursa Malaysia. On Dec 15 last year, Tiah announced he would acquire all the remaining shares in TA Enterprise at an offer price of 65.5 sen.