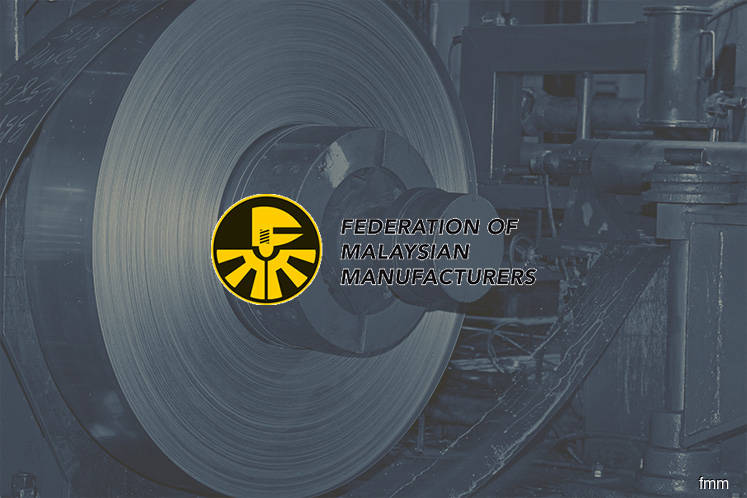 KUALA LUMPUR (Sept 6): The Federation of Malaysian Manufacturers (FMM) says the government's move to raise and standardise the minimum wage rate at RM1,050 per month, or RM5.05 per hour, is "reasonable".
"The consideration given to the current challenging economic conditions and regulatory environment affecting businesses is greatly appreciated," FMM, which represents over 10,000 firms, said in a statement today.
Yesterday, the Prime Minister's Office said the government has standardised the minimum wage throughout the country, and will implement the uniform rate from Jan 1, 2019.
The new minimum wage is RM50 more than the current rate of RM1,000 per month in Peninsular Malaysia, and a RM130 hike from the existing rate of RM920 per month in Sabah, Sarawak and Labuan.
"Although it is unfortunate that the move to equalise rates across the country has to be initiated in one painful move resulting in a RM130 increase for employers in Sabah and Sarawak, the industry views the announcement as positive and would help to alleviate to a certain extent regulatory burdens and their impact on the costs of doing business," said FMM.
The federation said the four-month lead time will allow businesses to prepare for the implementation, which include addressing knock-on effects where salaries of staff earning at and near the minimum wage level also have to be adjusted to maintain wage differentials between grades and seniority.
"While the industry in Peninsular Malaysia understands that the government is not able to share the burden of this increase, FMM hopes that other forms of assistance could be extended to employers in Sabah and Sarawak to help mitigate the 14% increase in wage cost," it said.
"However, we expect adjustments this time around to be less extensive in Peninsular Malaysia," it added.
In its election manifesto, Pakatan Harapan said it would raise the minimum wage if it came to power, and would bear 50% of the increased cost of employers after the wage is raised.
However, the PMO said yesterday that the government will not be able to provide the subsidy due to financial constraints.
Going forward, FMM hopes that the government would continue to consult closely with the industry in deploying the phased-increase approach.
"Early consultation would reinforce goodwill as well as give greater certainty and clarity on the mechanism to help businesses in planning their operations and strategies," it added.